How to get free gift cards
Gift-giving is an important aspect of every human being. We give and receive gifts for different reasons like; graduation, birthday, wedding, and holidays. Most people give gift cards as an alternative to regular gifts like phones, basketball kits, cars, movie tickets, etc. Regardless of who you are or where you are from, everyone loves to receive gifts from their friends and loved ones.
However, outside the framework of the regular reasons for receiving gifts as stated previously in this post, people do not get gifts cards for free on a regular. You might either have to buy them yourself or wait till there is an event that warrants you to receive another gift card. Free gift cards allow you to buy books, clothes, shoes, gadgets, games, and other things you would naturally buy for free.
Gift cards are electronic cards with stored value and are issued to customers by banks, stores, financial service solutions, and eCommerce platforms. They are usually in two forms; physical plastic cards and digital cards. Whether you get a digital or physical card, they pretty much do the same thing. The difference is just that users can feel, touch, and hold a physical card in contrast with what we have going on with digital cards. Users can only have digital cards on their emails and device unless they have them printed out.
Popular gift card issuers are Amazon, Walmart, iTunes, Visa, Steam, Xbox, Google Play, Sephora, Vanilla, and Nordstrom. Getting a free gift card is like getting a ticket to that thing that you have always wanted but for free this time. For example, assume that a teenage boy who loves to play video games gets a free Xbox gift card that allows him to buy a console, his favourite games, and other game accessories. It will seem like a dream come true!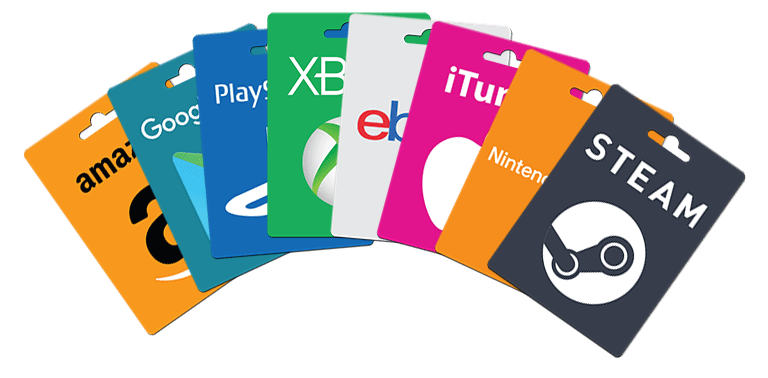 Free gift cards are a way that companies employ to improve sales and encourage customer patronage. They are incentives used to reward customers that perform a specific task as stated by the company. There are several ways to getting free gift cards from various stores and eCommerce. Below we would be discussing a few ways to get free gift cards in seriatim:
Participating in social media giveaways
Reputable companies are known for always organizing giveaways on Twitter, Instagram, and Facebook. You can read up their terms of participation on their page or website to be one of the lucky winners to get a free gift card. Usually, the criteria for earning such gifts are for the participant to follow the page, like a post comment below the post, and probably tag a friend. For the company, it is just a strategy to get more followership on their account to improve their network reach on social media, but for you, it is free cashing out!
Now, you might be thinking that social media is a big place, and you are wondering how can you get to find these companies that do these giveaways. It is very simple, click the search button on whichever social media app you are using and search for keywords or popular hashtags used for giveaways. Try popular Hashtags like; #giveaway, #freegiftcard, #freegift, #freebie, #contest, #competition, #giftbonus.
Take or fill paid surveys
This is one of the most effective ways of getting a free gift card that big names including Amazon use for marketing and research purposes. Companies often need customers to fill surveys on their products and services to learn about how they are doing, how they have improved, know what they are not doing right, and obtain suggestions on how to get better. Companies give out gift cards to customers who fill these surveys appropriately, following the terms and conditions provided.
There are a few sites you can check to get paid surveys. Most sites give users pre-surveys before the main survey to know how accurate their answers are, so you do not want to give wrong and inconsistent responses. When the system detects an inconsistency in the responses that are being provided, the user will immediately get disqualified. Check out LifePoints, Prize Rebel, Swagbucks, MyPoints, Survey Junkie, and InboxDollars for paid surveys.
Refer friends and play games on your device
Some game apps reward users with points for playing a game on their devices. Users can convert these points to actual cash or gift cards as specified on the app. Most of these apps allow users to join for free and catch fun while making some bucks into their pocket. Some of these apps are Mistplay, Lucktastic, and AppNana. You even get extra points after signing up and referring your friends.
Use rewarding online shopping apps:
There are specific shopping apps that reward customers for patronage, surfing through the app, watching promotional videos, and referring friends. Some of these apps are Rakuten, Shopkick, Mobee, Drop, and Honey. You can redeem your points via various options including Amazon, Sephora, Starbucks, and Vanilla gift cards.