Valve has developed a platform for the digital distribution of video games called Steam. This system was initially developed to automatically update games made by Valve but later expanded to include games made by third parties. First released in September 2003, this product has since gone through several revisions.
Steam Gift Cards: What are they?
Steam cards are gift cards that can be converted into Steam credits. Players can either purchase Steam gift cards or purchase in-game content using Steam gift cards. Steam cards usually come in denominations of $20, $30, $50, and $100, while digital cards typically come in denominations of $5, $10, $25, $50, and $100.
Unlike most gift cards, they can both be bought physically and digitally. The product can be purchased online from verified online vendors, for instance, AstroAfrica. The price range on online vendor platforms is $5 to $100.
Also, it can be purchased in physical stores. You can buy it at a range of prices, from $20 to $100.
Using steam's digital storefront, a digital verification process is used that cannot be duplicated offline. A steam wallet activation code is etched onto each card, allowing the purchaser to transfer the money purchased physically to his digital steam wallet.
Since the value can be transferred from one person to another, buyers or senders (depending on the circumstance) can send it to any recipient. When the steam gift card is accepted, the recipient will receive the value. The money stored in the gift card can only be accessed online with this form of value, so it will require the recipient to activate the gift card online then access the money.
The online conversion of steam gift cards into cash in a country as diverse as Ghana is simple and hassle-free thanks to several online platforms. With this diversity, however, come diverse issues. In many cases, these platforms are untrustworthy. In this scenario, AstroAfrica comes to the rescue.
The best place to sell your Steam gift cards in Ghana is Astro Africa
Founded in Lagos, Nigeria, and Accra, Ghana, Astro Africa offers financial services to consumers throughout the continent. Our service entails the trading of digital assets, such as gift cards. Our company creates a financial transaction platform for Africans that focuses on customer service. Nigerians and Ghanaians currently have access to most of our services. Nigerian Naira and Ghanaian Cedi are the base currencies. Astro Africa offers services via their website and their mobile app.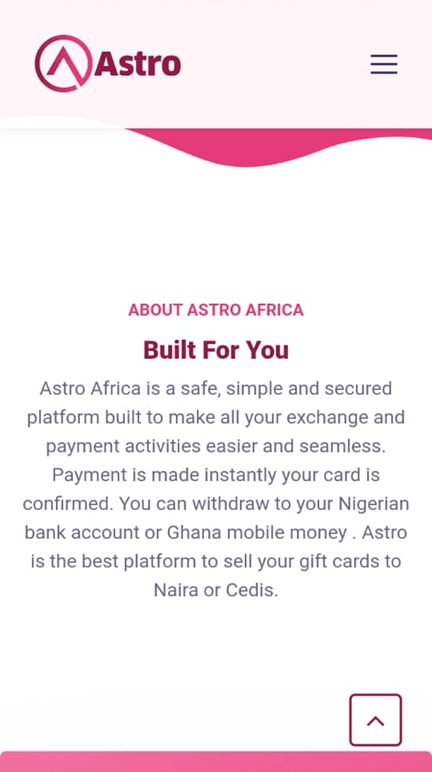 These are some reasons why Astro Africa is your best choice when you want to sell a Steam gift card.
Our priority is to offer you the best rate available. It is quite a challenge to find exchanges that will buy your gift cards at a favourable rate. Astro Africa, on the other hand, makes its customers a good return on their purchases by purchasing Steam gift cards at extremely competitive rates. Our rate calculator lets you find out what our rates are.
Astro Africa's platform is very easy to use. The Astro Africa team places a high priority on usability in the Astro App and on the Astro Africa website. It is easy to use both the Astro Africa mobile app and website thanks to the user-friendly interface. In their minds, the developers understand that if the process is too complicated, users will give up. In this way, Astro Africa is designed to consider the needs of its customers. The company offers excellent value to its customers by utilizing Steam gift cards at extremely competitive rates.
If an online platform is slow to respond, users may have a problem trusting it with their financial information. Astro Africa scores well on this front as well. Astro Africa's mobile app and website are designed to be highly functional, ensuring that customers will not encounter any problems. There is a very minimal delay in confirming the transaction when selling a Steam gift card on the platform.
Furthermore, we have a highly secure platform. During the development of the platform, security was given the highest priority. Your online security must be guaranteed by any online platform that requests your financial information. Cybersecurity was a top priority for Astro Africa's team while developing the platform. The platform's security architecture is continuously upgraded to guarantee users' data's online security.
How to sell a steam card with Astro Africa
If you want to sell your Steam gift card, you can do so via Astro Africa's website or the Astro App.
Using the Astro App is as easy as following the steps below.
Install the Astro App on your device.
Register an account and log in with your username and password.
Select the card type you wish to trade. In this case, select the "steam" card.
Enter your card details
As soon as your card is verified, your account will instantly be credited.
The Astro Africa website requires the following:
Access Astro Africa through your browser.
Go to the homepage and click on sign up/login.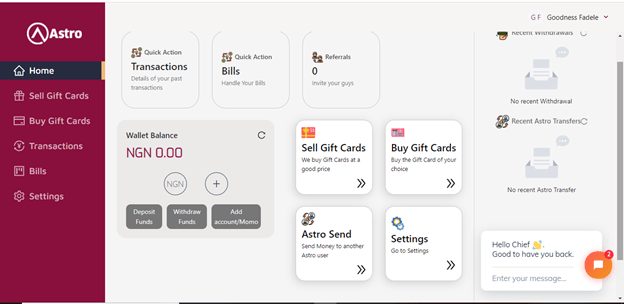 Choose the type of card you want to trade. In this case, select the "steam" card.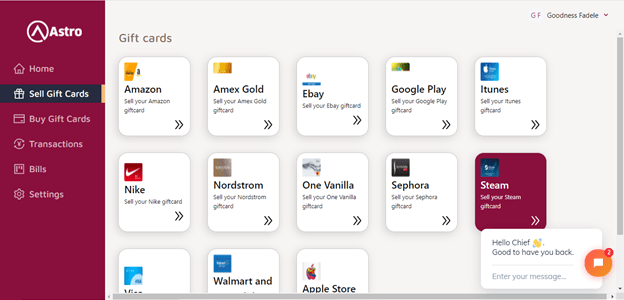 Enter your card information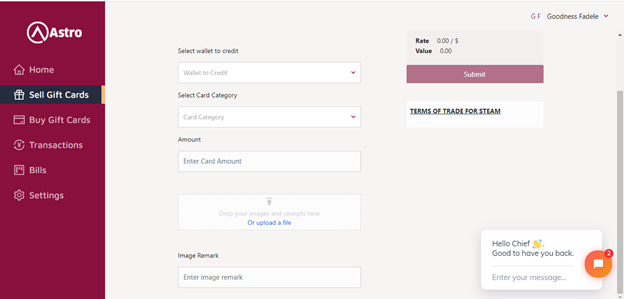 As soon as your card is verified, your account will instantly be credited.