Fix Errors with Google Play Card
It's no news that people derive absolute joy in spending other people's money. Solely for this intention, an entire industry exists with the sole aim of helping people achieve that with the invention of gift cards.
A Google Play card can come in real handy. So, if you are suitable to have received a Google Play card and want to use it, here's how you can go about redeeming the credit.
There are gift cards available for almost any major store you can think of, and that includes the Google Play Store. The Google Play Store sells apps, music, movies, books, and more to anyone with an Android phone.
You can either redeem the playing card with Astro Africa, and you can make a purchase or on your phone or desktop using the google play store app. You can subsequently redeem this playing card via the website or from the Astro Africa App.
Note that if you intend to purchase for someone a Google Play card online and transfer it via email, you must do so through online distributors such as Target, Amazon, Walmart, and the likes. It would also help keep in mind that different distributors require different minimum card purchases for online gift purchases.
How To Fix Some Major Errors with Google Play Card
1. Unable to redeem gift card code? You have entered the wrong code, or your card hasn't been activated yet. Here are some of the steps you can try to rectify the issue:
i. Redeem the gift code again and make sure you avoid using dashes or spaces when you type in the code.
ii. You can go to the store where you bought the card to confirm if the card was activated. If a promo code is available, get in touch with the company that issued the promo code, and ensuring that the code hasn't expired is the way forward.
iii. Subsequently, try to redeem the gift code again.
If the store firmly established that the card has been activated and you continually get the error message, you most definitely need to contact the support team for help. Here is what you need to make available while your contact the customer care service:
A well-taken image of the back of the card to confirm the card's serial number.
Your receipt as there is a need to verify proof of purchase.
2. "You already reached your redemption limit. You can only try to redeem your card when your limit resets. Proceed to learn more about the redemption limits."
On seeing this message, you should keenly note that you have attained the limit for the Google Play balance on your account. Once you reach this particular limit, you are disallowed from making any redemptions or access to more Google Play balance until your limit resets.
Note: The limit is usually calculated based on the starting balance and any redemptions you make until your limit resets. Even if you use part of your balance before arriving at the rescue, you may still reach the limit.
You, however, need only to wait a particular time and then try to redeem the promotional code again, mainly in about 24 hours.
3. "You are needed to verify your identity. You may need documented proof. If they cannot validate, you will lose access to the Google Play Card Balance. So please, make sure you verify your identity with the link below under the info section. Additionally, you can verify your identity here."
Be sure to update and confirm your identity. If necessary, you may be required to send additional information to help verify your identity. Then, you can further learn the simple steps on how to update and confirm your tax information.
Note: If your identity cannot be confirmed, it is possible to lose possession of your Google Play Balance.
4. "Your account isn't qualified for this offer. Proceed to try with another account or further learn more," you have most probably signed in with the wrong account. Some simple steps to remedy this situation includes:
i. Sign in to the account the promotional code was sent. Then subsequently, try redeeming the code again.
ii. If you have added a contact email address different from your Google Account email, make sure you sign in with your Google Account email. Then try to redeem the code again.
5. You are disallowed from signing in to your account: If you can't sign in to your account or need any help to retrieve the password, proceed to click on the 'get help with your Google account' option and have it sorted in minutes.
6. Having Issues with requesting a refund of your gift card? First, you need to note that Play gift cards and other prepaid Play balances are frequently not refundable unless certified by the law. In addition, the promotional Play balance is usually also not refundable. To keep up with the Fair Treatment of Financial Consumers Policy, you will need to find out what works in the location where you reside.
7. Ways to add to and check your Google Play balance: Simple steps to getting this done. Your Google Play balance is the credit that you can make use of in buying apps, digital content, and games on Google Play. Here are the simple ways you can add to your balance:
First, redeem your Google Play gift card.
Then redeem the digital gift code.
Make use of the promo code.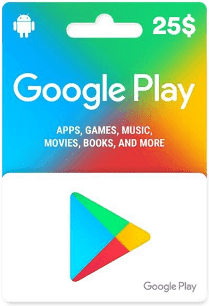 You should also remember that it's impossible to transfer or share content between multiple accounts on Google Play, even if you are the primary owner of both versions. So if you have multiple accounts on your device, be sure to sign in on the account you want to use before proceeding to your purchase.
If you bought digital content, app, or games to the wrong account, you could contact the app developer. You can get a refund on your purchase and subsequently repurchase it on the correct account.
Note that you can also share apps and digital content with your family with Google Play Family Tool.
8. What are things you can do with your Google Play balance?
i. You can purchase and subsequently subscribe to services and content on Google Play.
ii. In the European Economic Area member countries, one can't use the Play balance to purchase Google Play Newsstand subscriptions.
iii. You are only allowed to use your balance to buy content sold in the same currency as your balance. So, for example, if you need to redeem a Ghanaian gift card in Cedis, you cannot use it in Nigeria since the purchase would be in Naira.
iv. A combination of your Google Play balance and another form of payment or promotion is only allowed if your credit is lower than your purchase price.
Need more help? Contact the support group, and we will help you get there.
Are you looking for a safe and reliable place to redeem this gift card? Astro Africa is available to sort this issue for you with ease. Visit the Astro Africa website or Download the Astro Africa App, and you are on your to receiving the best trading services ever!