What is a OneVanilla Prepaid Gift Card?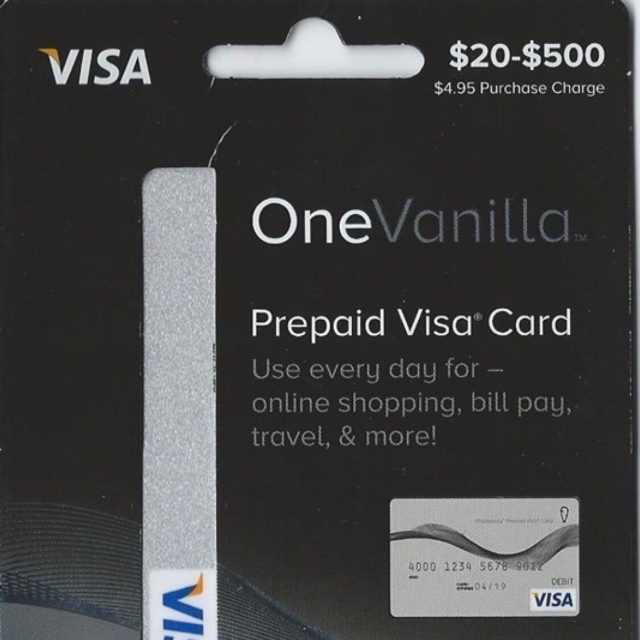 The OneVanilla prepaid gift card is one of the most thoughtful gift cards people gifted to loved ones. These are cards that are pre-loaded and used to shop both in physical stores and online. These great gift cards are used to sort payment for purchased goods, serve as rewards to family, friends, colleagues, etc. In addition, the Vanilla Visa Reward Card should be used as an inspiration or an awarded prize for uprightness and zeal towards a particular program. The leading provider of the non-reloadable prepaid gift card, a card that is no longer usable once the balance is zero, is none other than the Vanilla Visa Reward Card.
This gift card is a straightforward way to sort online payments, pay for bills, shop online, pay for gas, and a lot more. OneVanilla Prepaid debit cards are sold in supermarkets and also at large retail stores.
Astro Africa is an online platform that has made it very easy to buy this gift card online.
Generally, one can find this card between $20 to $500, which doesn't mean that the purchase of these cards costs between this exact amount. It only means that you can reload your card to a minimum value of $20 and a maximum value of $500.
OneVanilla Prepaid Card is not a card that allows money deposit as they are not a credit card. However, there is a deduction of $3.95 when funds are first added to the card, and there is no fee attached to the actual usage of this card which may include payment of items or refund at checkout.
OneVanilla Prepaid Gift Cards can publicly be used where MasterCard debit cards or VISA are accepted. It can also use it to pay for purchased items in an online store.
You can also redeem the gift card for cash on the most reliable gift card trading website, https://astroafrica.site/ or via the Astro App.
ASTRO AFRICA: The Best Site For Selling Your OneVanilla Gift Card in Nigeria.
One of the most challenging things to do with a gift card is finding a reliable online platform that converts to cash without getting cheated or ripped off. Astro Africa to the rescue! Astro Africa assures you instant payment, and guess what? At the very best rate! Too good to be true, yeah?
$100 OneVanilla Gift card is worth #33000 at the rate of #330 per dollar.
Step by step guide to trading your OneVanilla Gift Card on Astro Africa
i. Visit https://astroafrica.site/
ii. Create an account on this site
iii. Select the currency you want to be paid in, which is naira in this case
iv. Select the gift card you want to exchange, which is OneVanilla
v. Confirm the rate on this site
vi. Now, input the bank account details when you want your payment to be made to
This is impossible if you don't create an account as you won't process your payment.
vii. Submit your gift card details and wait for confirmation in less than 5 minutes.
viii. Your account is credited instantly as soon as your confirmation is done.
Another way to get this done is by using the Astro App.
i. Download the Astro Africa App using Google Play Store or Apple Store
ii. Complete the installation of the App
iii. Open the App and log in with your correct details if you have an account OR sign up if you don't
iv. Once you are logged in, click on the rates to check the rate for the OneVanilla Card you want to sell.
v. Click on your preferred currency, which is naira in this case, and proceed to the next page
vi. Type in the account details you want the payment to be made to
vii. You should also type the details of the card you want to sell.
viii. Your account is immediately credited as soon as the confirmation is done.
Looking for Reasons to Sell your OneVanilla on Astro Africa?
Astro Africa is an open online gift card trading platform that allows for swift trading of gift cards with zero issues in payment.
Astro Africa is the best online trading platform as:
i. It is user-friendly, easy to understand, navigate and use. In addition, the platform is direct with no ad distraction or diversion whatsoever.
ii. Astro Africa is safe and secure. Constant upgrades are made to prevent penetration from hackers.
iii. There is a complete assurance of minimal delay while using the app. It is swift, even at converting your gift card to cash. There is no delayed or reversed transaction while using this app.
iv. Highest rate you can ever get. At Astro Africa, we offer only the best rate to our esteemed customers.
To avoid getting scammed by fake online gift cards vendors or selling gift cards at low rates. Astro Africa is your best bet at getting value for your card. Visit https://astroafrica.site/ NOW!