How to redeem my Amex Gold Gift Card in Ghana
An Amex Gold Gift is simply the abbreviated form for American Express Gift Card. It is one of the best gift cards online and can be used virtually everywhere in the United States to shop precisely as a Credit Card, either in a physical store or online. The Amex Gold gift cards are simple to use, although it is compulsory to check your balance before you use them to avoid issues.
Sell Amex Gold Gift Card in Ghana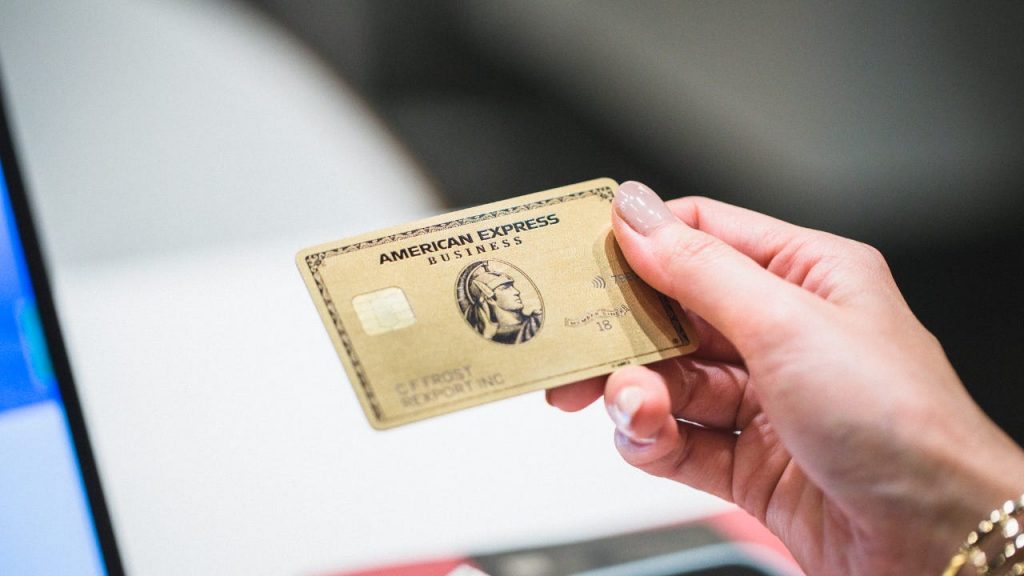 Astro Africa is just what you are looking for! Astro Africa is an online digital platform that allows for exchanging all sorts of gift cards like OneVanilla Gift Cards, iTunes Gift Cards, Amazon Gift Cards, etc. Astro is a fast, genuine, and trustworthy platform that offers the best available rates for all gift cards you can think of.
To Sell your Amex Gold Gift Card in Ghana and Get your cash instantly, Astro Africa is always here to render this service to you from your comfort zone. We have two ways in which we can do this:
i. Through the mobile App
ii. On the website
1. You can redeem your Amex Gold Gift Card through the mobile app. This can be done through the following ways:
i. On Google Play Store for Android or Apple Store for iOS, Search for and download the Astro Africa App.
ii. Go ahead to install this app on your device.
iii. Proceed to open the app on your mobile device and type in your correct login details if you already have an account OR create one if you don't have an account yet.
iv. Once you have logged in to your account, click on the rates option to see the rate for the Amex Gold Gift Card you are willing to sell.
v. Click on a currency and pick cedis in this case and move on to the next page.
vi. On the next page, type in the account details you want your money paid.
vii. Type in the Amex Gift Card card details.
viii. When the confirmation is sent, your account will be credited immediately.
See also 4 uses of Amex gold gift card
2. Through the website: You can sell your Amex Gold Gift Card through the Astro Africa website by:
i. Click on the link to the website; https://astroafrica.site solely designed for swift mobile responsiveness and can be easily navigated.
ii. You have to create an account which can be done by typing in some personal details. Verify these details before you proceed to submit. A 6-digit verification message is usually sent to your e-mail. You can click on the link attached to the mail to complete this registration.
iii. Select the currency, which is cedis in this case.
iv. On request to pick the gift card you have to exchange, pick the Amex Gift Card in this case.
v. Provide the account details where we should make payment. This is necessary as it is impossible to process payment without this.
vi. Type in your Amex Gold Gift Card Code
vii. Wait for confirmation. This takes no time at all.
vii. Your account is credited as soon as the card is confirmed.
Astro Africa offers the best rate for gift cards online. Compared to other trading platforms, Astro Africa gives money's worth and more.
Astro Africa is a digital trading platform that is certified and has a long list of reviews showing trustworthiness. Astro Africa takes pride in trading all sorts of gift cards in Ghana. Astro also gives way more than your money's worth for your gift card exchange in Ghana with mouth-blowing rates.
Astro Africa gives members the service of exchanging digital assets like gift cards, including other popular ones like iTunes gift cards, Nordstrom gift cards, Nike gift cards, and a lot more. Astro is entirely on making fast, easy, completely trusted, and no-stress gift card trading to all its customers. With a customer-friendly platform, Astro Africa is psyched towards providing quick and easy financial transactions in Ghana.
At the moment, we provide our swift services in Ghana through the Astro Africa website; https://astroafrica.site and our user-friendly app.
With Astro Africa, our gift cards exchanges are very safe and secure. As Astro Africa provides services to customers to trade their gift cards with no stress at all, instant payments into the users' bank accounts are also made.
There is a 24/7 customer services system available to help customers with issues. Astro Africa prides itself in swift response to customers' feedback, requests, and complaints.
For all gift card traders, Astro Africa is, without any doubt, the best at profit-making and successful trading gift cards in Ghana.
At Astro Africa, we know that some gift card owners in Ghana with no intent to shopping online using their gift cards. Instead, they are way concerned with exchanging these cards for cash– hence, the setting up of Astro Africa!
With Astro Africa, all problems associated with gift card exchange are solved. Astro Africa provides only the best.