Why is my Visa Card Not working?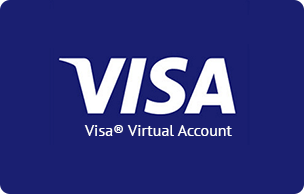 Is your Visa card not working?  Here are a few reasons why and what you can do.
1.) Gift card balance less than the purchase amount:
The above is one of the many reasons your Visa gift card declines or says "invalid". Visa gift cards are linked directly to bank accounts that cannot be overdrawn. So when the amount of what you want to purchase is greater than the available balance in the gift card, your card automatically declines. It's just like having insufficient funds in your credit or debit cards.
You want to get that stunning outfit you've always wanted for the party tonight, but then this came up? Not to worry! You have solutions.
Firstly, I'll recommend you to let your cashier know that you'll be paying with your gift card and that you'll complete the payments no matter how.
Second, you can ask the cashier to split the payment into two transactions:
Deduct the total amount available within the gift card, then;
Pay the balance with another form of payment. The payment could be in cash, or with debit cards, or another gift card too.
This solution is called the "Split-Tender Transactions."
2.) Gift Card not being run correctly:
Another problem Visa gift card users encounter is not using the gift card correctly or not knowing how to use it or how it works. Firstly, you cannot use the Visa gift card in an ATM or a bank. If you want to use the gift card as a "debit" transaction, a PIN is required. The PIN is a Personal Identification Number and must be entered correctly at the POS terminal. If you should use it for credit transactions, no PIN is required.
Now don't be shy to ask your cashier how a visa card works. They know perfectly how these payment methods work and how they should be processed.
3.) Gift card not activated:
Visa gift cards, like any other gift cards, must be activated to receive transactions and make transactions. As said earlier, this gift card is directly linked with the bank account and to use it. Your cards will be declined if not started because the bank account with which it is associated is not ready to be used.
Like a car set for a long journey, it must be fully loaded with gas to ensure a smooth and safe road trip. The same goes for Visa gift cards; they must be loaded lest the card has no value.
How do I activate my gift cards? Easy! Visa gift cards can be activated once instead of separately or going through long steps as long as you read the instructions that come along with your gift card.
The gift card account number and the card verification number are required from the card itself to activate a gift card. The gift card account number is usually a 16-digit number that is marked with a raised design or symbol in front of the gift card. The CVN is printed at the back of the card.
You activate your gift cards from several sites. First, I'll recommend you visit Giftcards.com and enter your details.
If you bought the gift card at a store, go to the cash register. You can ask the cashier to load money into the card. The cashier will then activate it and load the desired amount of money into the card. Now the card is ready for use. Simple!
If you bought it at an online store, you would be asked to activate it after it is received. Therefore, it is essential to start your gift cards for security purposes.
4.) Gift Card Geoblocked:
You're in Arizona, and you want to get those romantic Mexican books that are not sold in your area, but your card keeps declining or isn't working. Then you wonder why. This might be due to geoblocking. Some cards have limitations that prevent them from making or receiving transactions out of the City or state they are being used.
Not to worry! You can as well meet or speak with your issuer to disable or adapt to geoblocking. This will enable you to use your cards anywhere, and you can also get "Takis" to complement your victory!
5.) Gift Card limits:
Some cards have daily, weekly or monthly limits on how much you can transact per day, week or month, respectively.
6.) Gift card cloned or suspected for fraud:
This is a hilarious problem, but it's still a problem. The card company suspects that the card may have been cloned. First, however, it is necessary to contact your card issuer to know the position of your card.
7.) Gift cards and pre-authorization:
This usually and most times occur at gas stations. When a Visa gift card is swiped at a gas station, the dollar amount of the transaction is unknown. Some gas station pumps pre-authorize $75 or more on the card swiped. If this pre-authorization amount is greater than the card's value, the card will decline as the system does not know how much it will cost to fill up your tank.
To avoid this, pay inside and specify the amount you want to transact.
8.) Registering Visa gift cards on any Visa gift card site:
Visa, gift card users think you can register visa gift cards on any visa gift card site. Unfortunately, this is not the case. You MUST register your Visa gift card with the company that issued the gift card to you. Check the back of your gift card to see the company that gave it to you.
9.) Using Visa gift cards internationally:
Visa gift cards cannot be used internationally. Visa gift cards issued in the united states must be used the United States.
10.) Gift cards and Waiting periods:
Some gift card issuers specify the time for the gift card to work, as they will not allow gift cards bought at the store to work for a specified period. To fix this, check the receipt and terms and conditions on the card. You should see a notification on the card itself or the receipt as it protects against fraud. It ensures that the gift card was not bought with a stolen credit card. When this is validated, the gift card will be activated.