HOW MUCH IS A $100 AMAZON GIFT CARD?
$100 AMAZON GIFT CARD? Amazon is a multinational company located in the United States that deals with e-commerce, digital streaming, cloud computing, and artificial intelligence. To allow their customers to shop with ease, Amazon issues preloaded debit cards called gift cards. The Amazon gift card can be used to shop in any retail outlet worldwide or online via the Amazon website.
If you live in Ghana and received Amazon gift cards from your relatives abroad for the festive season, the best thing to do is sell the gift cards on an exchange platform. Sales are your best option because no retail outlets in Nigeria accept Amazon gift cards as a means of payment. Also, you stand a chance of gaining mouth-watering profits when you trade on the right exchange platform.
There are several exchange platforms in Ghana because of the widespread of gift cards sales. However, the best platform to sell your gift card in Ghana is Astro Africa. Astro Africa is a customer-oriented gift card exchange platform that ensures that all its customers are always satisfied. They achieve customer satisfaction by selling at the best rates, fast transactions, responsive customer service, and more amazing features.
Presently, on Astro Africa, the price of your $100 Amazon gift card in Ghana is GHS 306 for cash and debit receipt gift cards. You can calculate the rates of your gift card at any time by using the rates calculator on Astro Africa.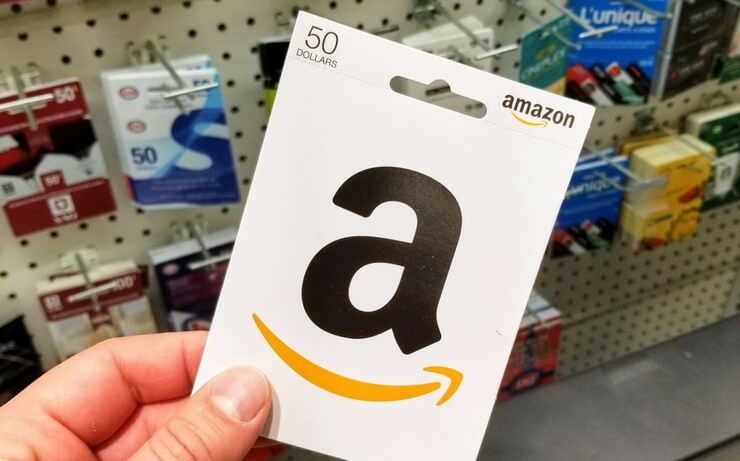 How much is a $500 Amazon gift card in Ghana?
You can sell your $500 Amazon gift card on Astro Africa for GHS 1,326.00 and 1,275.00 for credit and debit receipts, respectively. Calculating the current rates of gift cards can be done using the rates calculator feature on Astro Africa.
How much is a $50 Amazon gift card in Ghana cedis?
The current value of your $50 Amazon gift card on Astro Africa is GHS 153. You can calculate the current rates of all your gift cards by using the gift card rates calculator feature on Astro Africa.
How to get started on Astro Africa
Astro Africa platform is available for download on Google Play, or you can use their website. The Astro Africa platform is an easy-to-use and intuitive platform. You don't need to be tech-savvy to know how to use the platform because it is easy to navigate. Before you can sell your gift card on Astro Africa, you need to create an account. Follow the simple steps given below to create an account on Astro Africa.
Visit www.astroafrica.site.
Click on the white box that reads "Login/signup."
Because you are not a registered user, do not go ahead and input your email details. Instead, click on "Sign up."
Fill in your first name, last name, and username.
Fill in your valid email and password. Make sure the password is one that you can remember.
Enter referral code if anyone referred you.
Click on sign up.
Immediately you click on sign up, Astro Africa will send a verification email to you. The email will contain your one-time password (OTP).
Input the OTP you receive immediately, and you automatically become an Astro African.
How to calculate your Sephora gift card rates on Astro Africa
Astro Africa is an embodiment of all the right features of a perfect gift card exchange platform. The most outstanding feature is the rates calculator. It allows you to calculate the rate of your Sephora gift cards and other gift cards, including Amazon, Amex gold, eBay, Google Play, iTunes, Nike, Nordstrom, One Vanilla, Sephora, Steam, Visa, Walmart and Sams Club, and Apple Store. Kindly follow the steps below to sell your Sephora gift cards on Astro Africa.
Visit the Astro Africa website.
Click on check rates.
Select currency, which is GHS in this case.
Select gift card, which is an Amazon gift card.
Select gift card category.
Enter the amount of gift card, the card rate per dollar, and the equivalent value of the gift card will be displayed underneath the page.