Sell Sephora Gift Cards for Bitcoin: Sephora is one of the most popular cosmetics retail companies that deals in beauty products such as skin care, deodorants/antiperspirants, cosmetics, skin lotion, hair care products, and many more. They issue out gift cards redeemable in Sephora stores or its subsidiaries, website, or app. Sell Sephora Gift Cards for Bitcoin
Sell Sephora Gift Cards for Bitcoin
With your Sephora gift card, you can conveniently purchase the latest stock of beauty products from the likes of Fenty, NARS cosmetics, First Aid Beauty, Drunk Elephant, and many more. Sephora gift cards have a price range of $10 to $500 and are of two types, namely physical and ecode Sephora gift cards.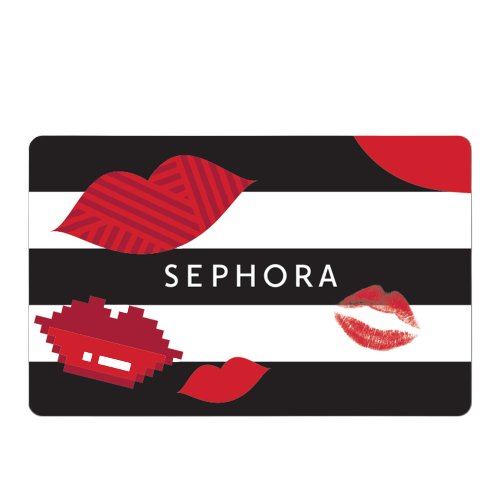 Sell Sephora Gift Cards for Bitcoin: According to a law passed about gift cards in 2016, all gift cards must have a lifespan of five years. While this might be a rule of thumb, it doesn't apply to Sephora. Sephora gift cards do not expire at all, and they are reloadable. You can have them with you year in and year out without fear of expiration. Also, Sephora doesn't charge inactivity and dormancy fees like other retail stores, but there could be extra fees for reloading your Sephora gift cards.
In Nigeria, there are no Sephora stores to redeem your Sephora gift cards, and international shipping fees have become very expensive due to the fall of the naira. The most reliable way for Nigerians to use their Sephora gift cards is by selling them for cash on a gift card trading platform.
The best gift card trading platform in Nigeria is ASTRO AFRICA. On Astro Africa, you can sell Sephora gift cards at over 80% of the gift card's face value even though other platforms sell gift cards at a little above 50%.
Even more, if you don't want to be paid in naira but Bitcoin, Astro Africa also supports that. You can quickly and easily trade your Sephora gift cards for Bitcoin on Astro Africa and immediately have your Bitcoin wallet credited.
How to sell Sephora gift card for bitcoin on Astro Africa
Before you can sell gift cards on Astro Africa, you need to create an account. Follow the processes below to become a registered user.
Visit the Astro Africa website.
Click on trade now.
Click on sign up.
Fill in the registration form with your first and last name and username.
Input your valid email address.
Input a password that includes numerals, alphabets, and symbols. Input the password again to be sure that you can remember the password.
If you were referred, ask the referee to send you their referral code so that Astro Africa can reward them.
Click on create account to confirm your registration.
You will be immediately directed to your dashboard, where you can start selling your gift cards.
Click on sell gift cards, and a list of gift cards will be displayed.
Select the Sephora gift card as the gift card you want to sell.
Select wallet to credit (Bitcoin wallet).
Select the Sephora gift card category.
Input the amount of the gift card.
Upload an image of the card and a note (optional).
Click on submit, and your bitcoin wallet will be credited immediately.
How to check your gift card rates on Astro Africa
Astro Africa has other amazing features besides good rates, instant payments, and robust security measures. One of the features is the rates calculator that helps you calculate the current rates of your gift cards since the rates of gift cards are always changing. Follow the steps below to calculate the current rates of your gift cards using the Astro Africa gift card rates calculator.
Visit the Astro Africa website.
Click on check rates.
Input the information required of you.
Input the value of the gift card in USD in the space provided.
The naira or crypto equivalent will be displayed on your screen immediately.
Astro Africa referrals
Did you know that Astro Africa pays its customers referral bonuses? Yes, when you refer other gift card traders to the platform, you get paid for doing so per head. This way, you don't need to perform any transaction on the platform before earning. You must copy your referral code from your Astro Africa dashboard and share it with as many traders as you want. Also, remind your referrals to input your referral code when creating their accounts on Astro Africa.