The easiest way to check Dillard's gift card balance
The easiest way to check Dillards gift card balance
check Dillards gift card balance: Dillard's is a company that deals in the sales of fashion items and accessories. Hence, if you need a new top or a new necklace, your Dillard's gift card will come in handy.
Dillard's gift cards are quite expensive and have prices starting from $50. There are two types of Dillard's gift cards, and they are physical and digital Dillard's gift cards.
How to check your Dillard's gift card balance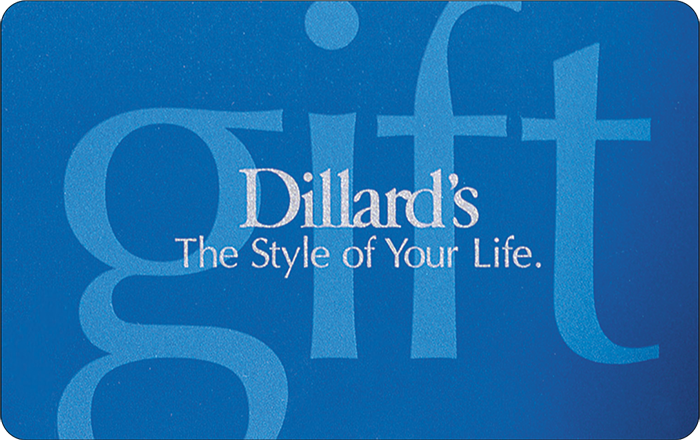 Before purchasing any item with your Dillard's gift card, it is essential that you check its balance first. There are four major ways to check your Dillard's gift card balance, and they are outlined below.
Website balance check
There are two online methods for checking your card balance. The two methods are using the dedicated Gift Card Balance page or your account page.
The dedicated page is easy to use. You need to enter your PIN and gift card numbers (visible on the back of your card) and click on Get Balance.
The electronic card balance can be accessed when you log into your account and click on the My Dillard's Account menu in the top right corner of the Dillard's website.
Phone check
Alternatively, you can call Dillard's customer service and ask them to tell you your remaining balance. You can call 1-800-DILLARD or 1-800-345-5273 and provide the personnel with your card code and PIN.
In-person check
You can visit any Dillard's store and ask a store associate to check your remaining gift card balance. Need help locating a nearby store? Use the store locator page for guidance. It will show you all of 282 Dillard's locations.
The best app to redeem gift cards in Nigeria
In Nigeria, gift cards are hardly ever redeemed for goods. This is because hardly any stores accept it as a means of payment. The best way to save gift cards in Nigeria is to convert them to money or Bitcoin.
You will need an exchange platform to convert gift cards to Bitcoin or cash. Exchange platforms are websites or apps that allow you to convert one asset for others, in this case, a gift card to cash or gift cards to cryptocurrencies.
So, if you are in Nigeria and have gift cards, the best way to spend them is to sell them for cash and then use the proceeds to buy whatever you like. There are several gift card exchange platforms in Nigeria, but the best is Astro Africa. Astro Africa is the best exchange platform for a myriad of reasons, and they are listed below.
Astro Africa allows you to sell gift cards at the best rates, over 90% of their face value.
Astro Africa makes instant payments immediately after your transaction is completed.
The platform is available on the web with an easy user interface.
On Astro Africa, you never bother about getting scammed because the platform is protected with robust security technology.
You can earn on Astro Africa without trading gift cards. All you have to do is refer your friends and family to the platform, and Astro Africa will reward you.
Astro Africa has a unique feature called a rates calculator that allows you to calculate the current rates of your gift cards.
With these fantastic features, you will enjoy selling your gift cards on Astro Africa. Follow the instructions below to get started.
If you are a new user, create an account on Astro Africa before proceeding to the next step.
Log into your account with the email and password you used in creating the account.
Add a local bank account or Bitcoin wallet by clicking add accounts/momo.
Click on sell gift cards, and a list of gift cards will be displayed.
Select Dillard's gift card as the gift card you want to sell.
Select wallet to credit (Which is a Nigerian, Ghanaian, or Bitcoin wallet at this point).
Select the Dillard's gift card category.
Choose the category best suits the gift card you have
Input the amount of the gift card.
Upload an image of the card and a note (optional).
Click the red submit button, and Astro Africa will credit your account immediately after verifying the transaction.
Bonus tip: Astro Africa has an affiliate platform called Dart Africa, on which you can convert your bitcoin to cash. So, after converting your gift cards to bitcoin, you can convert them to cash on Dart Africa afterward.