Google play gift card: How it works and what you can do with it
Google play gift card: How it works and what you can do with it
Google play gift card: Gift cards are a great way to show our loved ones that we care and that we listen to their needs. This is why it is quite necessary that we give them gift cards from their favourite stores. Almost every retailer in the world issues out gift cards to their customers, and Google is one of them.
Google issues out Google play gift cards or Google play cards to make it easier for its holders to redeem software items from Google Playstore. If you were gifted a Google play gift card, it could be used to purchase software items from Google Playstore.
Google Play gift cards can either be in physical or digital forms. Physical Google plays gift cards looks like your conventional debit and credit card. Only that it cannot be used to withdraw money from the ATM. When you order a physical Google play gift card, it is delivered to your mailbox. A digital Google gift card is virtual and cannot be held, but the code and PIN will be sent to the email address you provided.
How to activate a Google Play gift card
Be it a physical or digital Google play gift card; it is important that you activate the gift cards. If you don't activate the code, it remains invalid, and you will be unable to make purchases with the card. First, note that the card's code can be found on the back of the card by scratching the grey strip with a coin. To redeem your Google play gift card on your android phone, follow the steps below.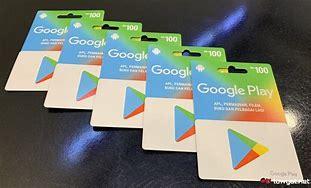 Open the Google Play Store app on your Android device.
Open the menu by tapping the three lines in the upper left-hand corner.
Scroll down and select "Redeem."
Input the code.
Tap "Redeem."
Confirm that you want to redeem the money.
Note that if you plan to buy someone a Google Play card online and send it via email, you must do so via online distributors such as Walmart, Amazon, Target, and the like. Different distributors require different minimum card purchases for online gift purchases.
How to use Google Play gift card
Google play gift cards have numerous uses, and they are listed below.
Google play gift cards can be used to pay for subscriptions Netflix subscriptions.
You can purchase Movies online using your Google Play gift card.
If you love reading ebooks, you can use your Google Play Gift Card to buy books
Google Play gift cards can be used to make in-app purchases.
Purchase premium apps using your Google Play gift card.
You can sell Google Play Gift Card for cash and cryptocurrency on Astro Africa and make mouthwatering profits.
How to sell Google Play gift cards on Astro Africa
Astro Africa is the best gift card exchange platform in Nigeria. When you sell your Google play gift card on the platform, you can be sure that you will make mouthwatering profits. This is because Astro Africa sells gift cards at the best rates, which is over 90% of your gift card's face value.
The platform is easy to use and is available on the web and as an application. You can download the Astro Africa app on Google playstore and get started immediately. Astro Africa is only available in Nigeria and Ghana. This means you can sell gift cards for naira and cedis. Apart from naira and cedis, you can also exchange your gift cards for cryptocurrencies like Bitcoin, USDT, and others.
To sell your Google Play gift cards on Astro Africa, follow the steps below.
Download the Astro Africa app from Google Playstore to create an account as a new user.
Log into your account with your email address and password after creating an account.
Next, add a local bank account or Bitcoin wallet to your Astro Africa wallet by clicking on add account/momo.
Click on sell gift cards to start selling gift cards.
Select Google Play gift card as the type of gift card you want to sell.
Select the wallet you want your funds to be paid into. It could be a Nigerian, Ghanaian, or bitcoin wallet.
Select the subcategory of the gift card you have.
Input the amount of the gift card in dollars, and the naira or cedis equivalent will pop up immediately.
Upload a clear picture of the gift card if it's a physical gift card and screenshot the email containing the gift card code if it's an ecode gift card.
Click on submit. By clicking submit, you agree to Astro Africa's terms of trade, and your account will be credited immediately.