How to sell Dillard's gift card for cash
How to sell Dillard's gift card for cash
gift card for cash: Gift cards are a great way to give gifts to our loved ones during celebrations. With gift cards, the recipients are given limitless options to choose from. These opens have even gotten wider since gift cards can now be sold for cash.
Selling gift cards for cash is a very profound alternative to redeeming gift cards at stores. This would mostly come in handy when you received a gift card that you have no use for. To sell gift cards for for cash, you would need an exchange platform.
While there are a lot of exchange platforms out there, we strongly advice that you choose Astro Africa, especially if you are looking to enjoy premium trading services. Astro Africa is a very diverse exchange platform because it sells a myriad of gift card and supports more than four payment options.
On Astro Africa, you can sell your Dillard's gift cards, Apple gift cards, iTunes gift cards, Steam gift cards, and lots more. You can sell gift cards at the best rates and get paid in Nigeria naira, Ghana cedis, or cryptocurrencies.
This article will explore the sales of a particular type of gift card on Astro Africa called Dillard's gift card. Here, you will learn how to successfully trade Dillard's gift cards for cash and get paid instantly on Astro Africa.
What is a Dillard's gift card?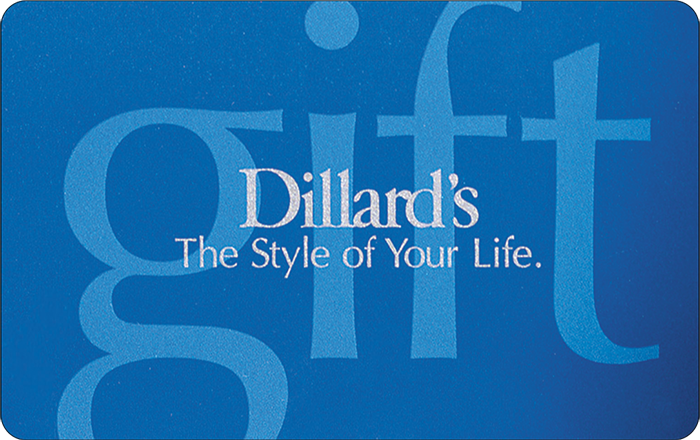 Dillard gift cards are closed loop gift cards. You can only use your Dillard's gift cards in Dillard's physical stores or online store, or you can sell them online on Astro Africa. Dillard's gift card is issued by Dillard's, a company that deals on clothes and fashion accessories. There are two types of Dillard's gift cards and they are explained below.
Physical gift cards: can only be purchased only in Dillard's stores, but they can be used both in stores and on the official Dillard's website
Electronic gift cards: are available on Dillard's website for amounts from $10 to $250. They can be used to shop online or in Dillard's stores, and they need to be activated before use. The instructions for activation are usually in the email follow the instructions in the email you get after the purchase.
Restrictions of Dillard's gift cards
All gift cards have restrictions and for Dillard's gift cards, here they are;
They cannot be used to buy more gift cards.
You need to register an account on Dillard's website to redeem an electronic gift card
Dillard's won't accept cards without a PIN, but if you have one, you can replace it in stores
You can only retrieve a stolen, lost, or damaged Dillard's gift card if you have its number
If you want to return a gift to Dillards, you'll be issued a gift card instead of a cash refund, according to their return policy.
How to sell Dillard's gift card for money in Nigeria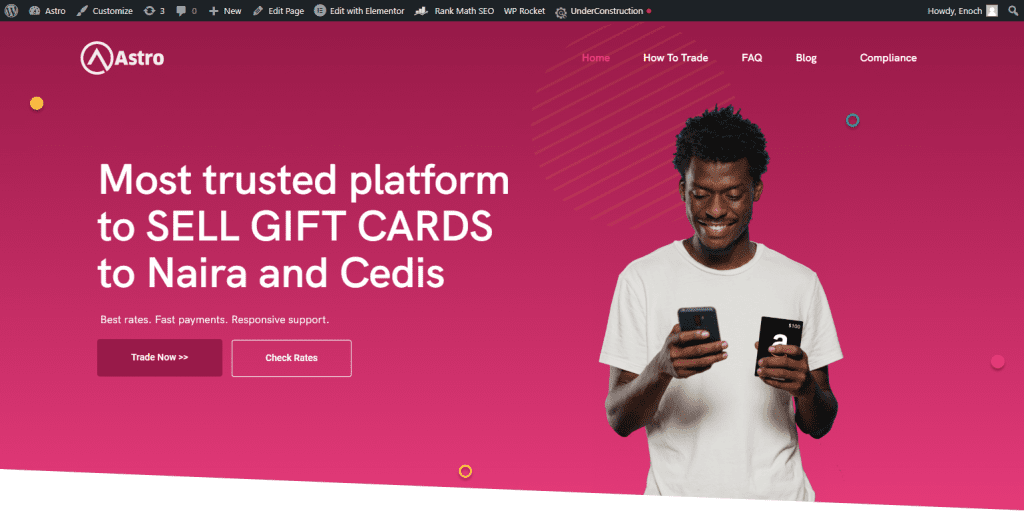 As we mentioned in the introduction, the best site to sell gift cards for money in Nigeria is Astro Africa. You can sell your gift cards for money on Astro Africa by following the steps below.
Visit the Astro Africa website.
Click on trade now.
Click on sign up.
Input your first and last name.
Input your valid email address.
Input your password twice for confirmation.
Input referral code if you were referred.
Click on sign up to become a registered user.
Add local bank account and/or bitcoin wallet address
Log into your account on the Astro Africa website.
Click on add account/MoMo.
Select account type, which could be Nigerian bank accounts, Ghana mobile money, bitcoin, or Ghana accounts. Select preferred accounts.
Select bank branch.
Enter your account number.
Enter your account name.
Click on save, and your bank account becomes linked to your Astro Africa wallet.
Sell Dillard's gift cards for cash
Follow the steps below to convert gift cards to cash and Bitcoin.
Log into your account with the email and password you used in creating the account.
Click on sell gift cards, and a list of gift cards will be displayed.
Select the gift card you want to sell.
Select wallet to credit (Which could be a Nigerian, Ghanian, or bitcoin wallet at this point).
Select the gift card category. Ensure to choose the category that best suits the gift card you have
Input the amount of the gift card.
Upload an image of the card and a note (optional).
Click on submit on the upper part of your screen. Your bank account will be credited immediately after Astro Africa confirms and verifies the transaction.