How to redeem a Spotify gift card for Ghanaian Cedis
gift card for Ghanaian Cedis: Gift card exchange is a new phenomenon in Ghana. The process of exchanging gift cards for cash in Ghana involves selling them on an exchange platform and receiving payment in your local currency. Western countries, on the other hand, have a totally different take on gift card redemption.
Though there are venues for exchanging gift cards for cash there, most people who own gift cards outside of the United States prefer to utilize their gift cards to make purchases from merchants who accept them. Gift cards are not widely accepted in Ghana, and there are just a few retail stores that accept gift cards as a form of payment. You might be tempted to discard it but you should not throw it away when you can easily redeem it in return for Cedis.
This is where Astro Africa comes in as an exchange platform that has all the qualities a trading platform need to redeem gift cards for cash. For your convenience, we can pay you in Cedis via bank transfer or mobile money, and we also endeavour to offer the best rates for gift cards in Ghana.
In this article, we'll go over how to get cash out of Spotify Gift Cards.
Spotify, a streaming music service is one of the most widely used in the world. They offer a variety of free and paid media services. Only the premium individual plans of Spotify can be purchased with gift cards. In addition to having access to over 50 million songs from all around the world and an ad-free listening experience, this Spotify premium subscription also provides users with high-quality audio creation and unlimited podcast downloads. Users will be able to listen to podcasts, audiobooks, and even travel around the country with their music thanks to this scheme.
It is true that this premium offer applies to all nations, however the pricing is different. As at the time of this article's writing, over 365 million individuals were using Spotify to listen to music. About 165 million people use the paid Spotify, while the others of over 200 million people use the free version. By the year 2021, Spotify is available in over 40 country. All of these factors combine to make Spotify your top online streaming option for music, podcasts, and audiobooks, all at the same time.
How to redeem your Spotify gift cards for Cedis on Astro Africa
Astro Africa is the finest place to cash in your iTunes gift cards for cash, and the features described below show you why.
Your trading experience will always be fascinating and profound when you use Astro Africa. Astro Africa promises that every trade you make on the platform is completely risk-free and hassle-free. As a result, if you encounter any problems when trading, an Astro Africa customer care agent will be assigned to you. Astro Africa will credit your account within minutes of resolving the issue, as long as the transaction was legitimate.
Astro Africa is an easy-to-navigate and user-friendly platform. The goal of building the platform was to make trading more accessible to a wider audience. Even if you aren't particularly tech-savvy, you should have no trouble navigating the Astro Africa website on your own.
Gift cards from Astro Africa are sold at high rates. Astro Africa sells your iTunes gift cards at the greatest rates possible so that you can make substantial gains. You cannot trade gift cards on Astro Africa and not end up happy with yourself because of your gains. That's what Astro Africa does for its customers in Africa, as a whole.
The rates of your gift cards are constantly changing, so Astro Africa provides a rate calculator so that you can figure out how much you'll get for each of your cards.
Astro Africa's customers are encouraged to refer their friends by offering generous referral bonuses. It's possible to earn money even if you don't have gift cards to sell on Astro Africa. With each referral, you earn more money. However, be sure to remind your referrals to always include your referral codes when signing up for the platform.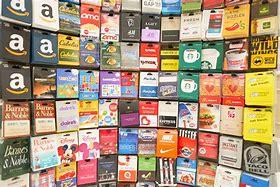 Redeem your Spotify gift cards for Cedis
An account and registration are required to sell Spotify gift cards through Astro Africa. You are entitled to an Astro Africa wallet and other fantastic trading opportunities if you are a registered member on Astro Africa. Follow these steps to register and start selling your Spotify gift cards.
To create an account and sell your Spotify gift cards, follow the steps below.
Click on trade now.
Click on sign up.
Input all the information required of you that including your name, email password, and referral code.
Click on create an account.
You will be redirected to your dashboard.
Click on sell gift cards.
Select Spotify gift cards as the type of gift card.
Select Ghanaian Cedis as currency.
Select the type of Spotify gift cards.
Input the worth of your gift card in dollars.
Upload a clear photo of your gift card and input a note.
Click on confirm. You will be credited as soon as your transaction is confirmed.