3 Uses of Steam Gift Cards
One of the most popular gift cards in the world is Steam gift cards and you are going to be learning about three of its main uses in this article.
Gift cards are an alternative means of payment. They are prepaid cards loaded with a specific amount that can be used to purchase goods and services. Different retail companies around the world issue gift cards to customers as a promotional campaign to win over new customers while retaining old ones. One of the most popular gift cards in the world is Steam gift cards.
If you've ever heard people talking about Steam gift cards and have wondered what they can be used to purchase, this article is for you.
What are Steam gift cards?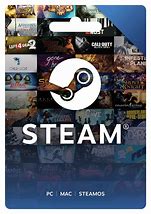 Steam gift cards are distributed by a video game digital distribution company called Steam. Valve launched Steam as a standalone company in 2003. It is an online gaming platform compatible with android, iOS, and Windows PCs.
Steam is leading the world's gaming industry by being the largest digital distributor for PC gaming, controlling about 75% of the market shares. According to research, the number of users purchasing gamers through Steam in 2013 raised revenue of $4.3 billion which represents over 18% of the global PC game sales.
As the gaming industry keeps growing, Steam will continuously receive a boost, which will positively impact the exchange rates of Steam gift cards.
Five facts about Steam gift cards
Here are five facts to know about Steam gift cards.
There are five different types of gift cards, depending on their values and form. There are two forms of Steam gift cards, namely physical and digital Steam gift cards. The values range from $5 to $100. Digital cards are available in values of $5, $10, $25, $50, and $100, while physical cards are $20, $30, $50, and $100.
Steam card usage is adaptable and flexible because there are various options from which users can choose.
Steam cards do not expire. They can be kept for as long as you want until you're ready to use them.
Steam might be an online-only service, but you can use your Steam gift cards to purchase hardware gaming equipment.
Steam gift cards can be purchased at retail establishments worldwide: Best Buy, Dollar General, 7-eleven, CVS, Walmart, Walgreens, and GameStop.
How to check steam gift card balance
Before purchasing any item or software with your Steam cards, it's essential to check the balance.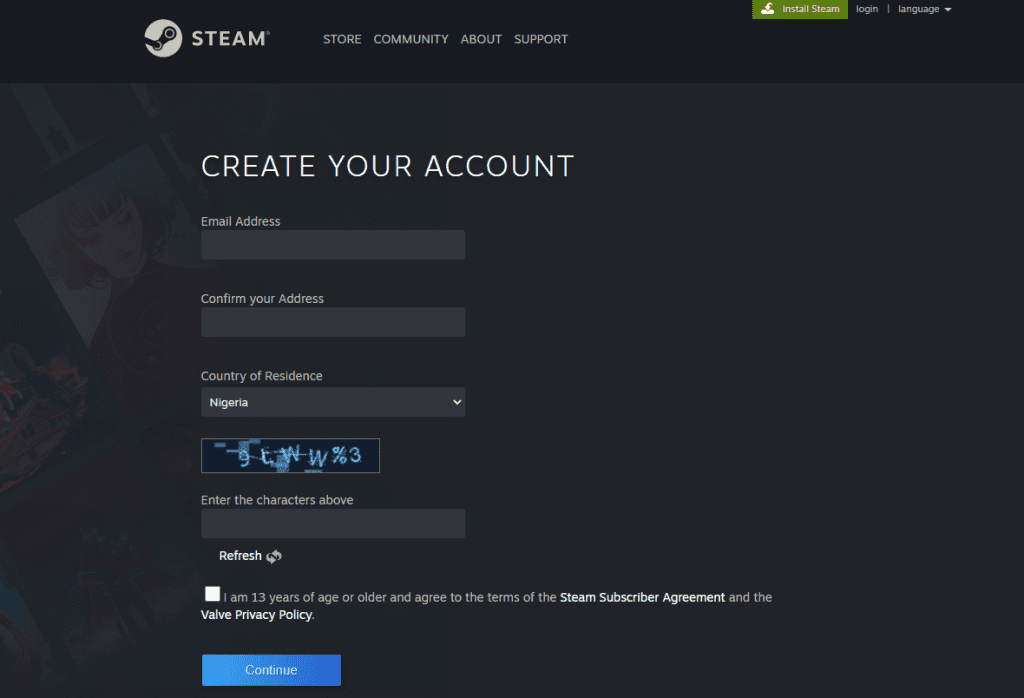 Visit the Steam website on your browser.
Sign in to your Steam account or create one if you have yet to.
Your gift card balance is displayed on your profile page at the top right corner.
Three uses of Steam gift cards in Nigeria
There are several uses of Steam gift cards in Nigeria, but the three main uses are discussed below.
Buy gaming device hardware or software
Since Steam is an online-only gaming service, you can order gaming devices and software from the comfort of your home. The games available on Steam are a collection from various game creators around the globe. Steam games are usually on sale for two weeks during the spring, Halloween, summer, winter, and Black Friday.
On Steam, you can access Steel Division II, Shadowbringers, Bloodstained, GTA, and other AAA titles. You could also dig deep to access Retro games like Grand Theft Auto, the original. The games are relatively inexpensive, so your Steam card credits will definitely be sufficient for at least two games.
Steam constantly updates its gaming catalogs to add more games to help you gain easy access to new and retro games.
Sell Steam gift cards for cryptocurrency
Many Nigerians are unaware that gift cards can be traded for cryptocurrencies like Bitcoin, USDT, and Litecoin. With your steam gift cards, you can easily transition into the crypto market without stress. All you have to do is find an exchange platform that supports such exchange. There are very few platforms that support the exchange, but out of the few, Astro Africa is your best bet, especially if you are new to the system.
On Astro Africa, you get your money's worth on all your favorite gift cards, including Steam cards. The website is easy to use, with responsive customer service to assist you if you encounter any hurdles.
Exchange Steam gift cards for cash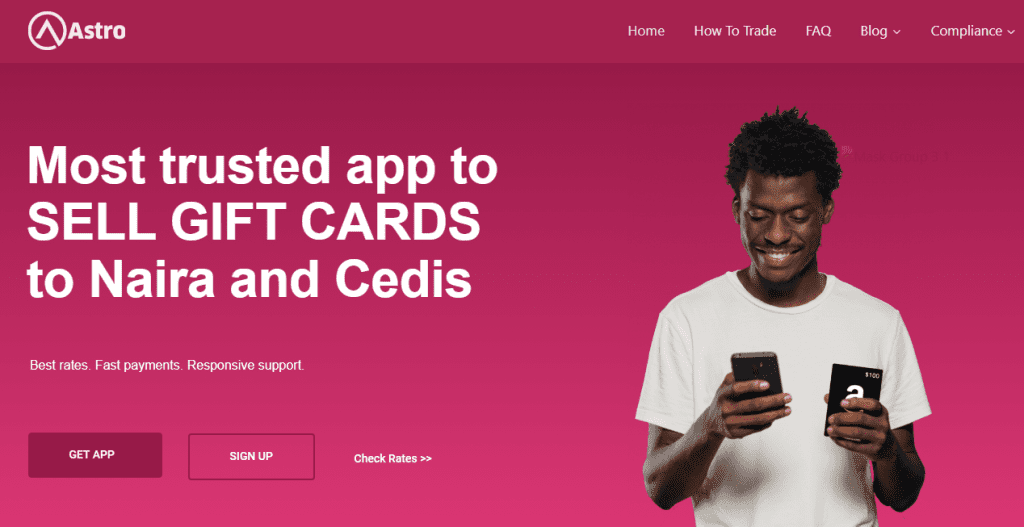 Did you receive a Steam gift card this festive season and are looking for an alternative means to spend it? The best solution is to exchange your Steam gift card for cash on Astro Africa. Then you can use the proceeds to purchase whatever you want.
By trading your gift cards on Astro Africa, you can get the best out of your gift cards because the platform sells gift cards at the best rates, as you will find in the table below. Note that these rates are subject to changes as the rates of gift cards are highly volatile.
| | | |
| --- | --- | --- |
| Steam gift cards | Rates in Naira per dollar | Rates in Cedes per dollar |
| USA steam physical 20- 200 | 504 | 6.30 |
| USA steam ecode 20- 200 | 453.60 | 5.67 |
| EURO steam physical 20- 200 | 482.40 | 6.03 |
| EURO steam ecode 20- 200 | 453.60 | 5.67 |
| UK steam physical 20- 200 | 604.80 | 7.56 |
| UK steam ecode 20- 200 | 482.40 | 6.03 |
| Canada (CAD) steam physical 20- 200 | 374.40 | 4.68 |
| Canada (CAD) steam ecode 20- 200 | 244.80 | 3.06 |