How To Sell OneVanilla Gift Cards Online for Instant Payout in Naira and Cedis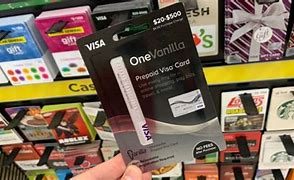 In Nigeria and Ghana, you can sell OneVanilla gift cards online for cash. However, it is not the same in western countries as OneVanilla gift cards serve as an alternative means of payment.
OneVanilla gift card is a multipurpose gift card; it can be used in almost every store in the United States. A fixed amount, usually ranging from $50-500, is prepaid into the card, and the amount is deducted whenever it is used to purchase an item.
If you were gifted a OneVanilla gift card and reside in Ghana or Nigeria, you can sell them for cash.
How to check OneVanilla gift card rates
Before you sell OneVanilla gift cards online, it's quite important that you know their balance.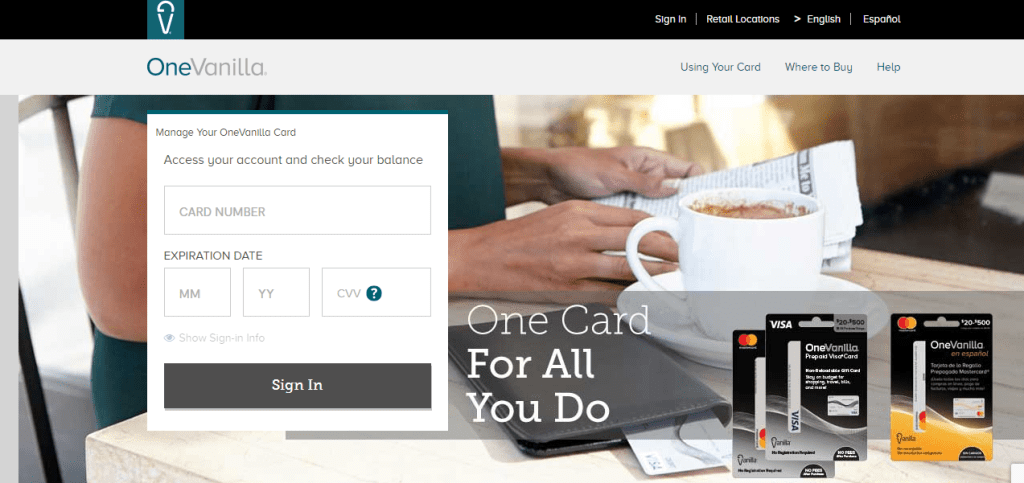 To check your gift card balance, visit the OneVanilla website.
Click OneVanilla balance check.
Input the 16 digits OneVanilla card number.
Enter the expiry and CVV.
Click get card balance, and the balance will be developed. Or you could just call the OneVanilla toll-free number on the back of your gift card, and a customer service representative will reply promptly.
How to Sell OneVanilla gift cards for naira and cedis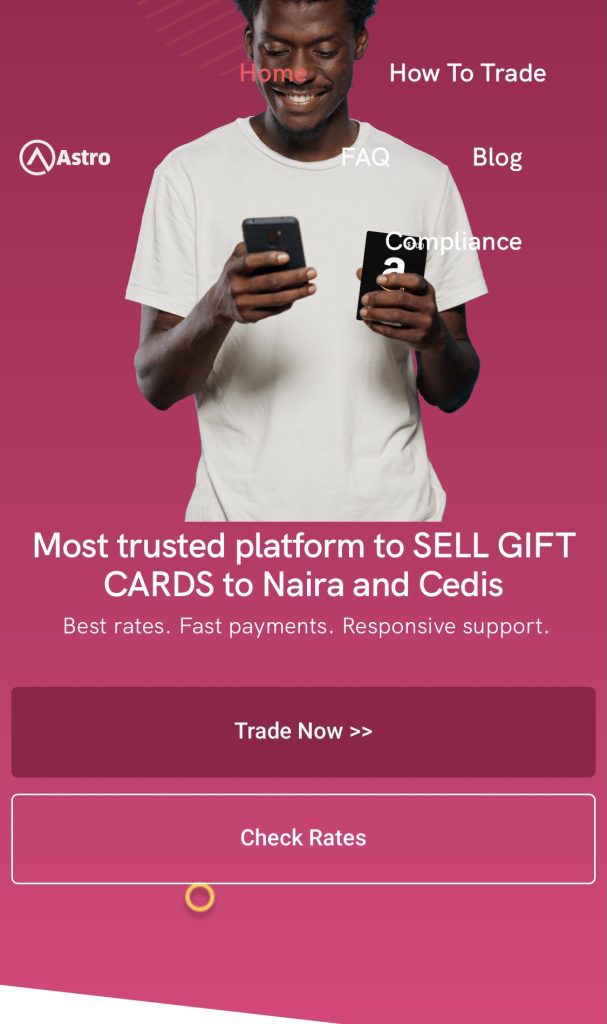 Before now, selling gift cards in Nigeria and Ghana was difficult because of scammers. In those days, to sell gift cards, you will need to find a means to bypass said scammers; if not, you will lose all your money. Subsequently, things changed, and exchange platforms like Astro Africa started gaining popularity.
Astro Africa is a customer-centric, problem-solving gift card exchange platform in Nigeria and Ghana. Since its inception, Astro Africa has made it its sole duty to reduce the occurrence of gift card scams through its impeccable gift card services. Those who have traded with us can testify to how we have successfully made gift card trading easier in Nigeria and Ghana.
So, if you are looking to sell OneVanilla gift cards online, Astro Africa is the best place for you. Three major steps are involved in selling OneVanilla gift cards online on Astro Africa.
Create an Astro Africa account
Visit the Astro Africa website or download the mobile app from the Google Play Store. Downloading the app gives you unlimited access to Astro trading services.
Click on sign up, and a registration form will display on your screen.
Fill the form with the required information, including first and last names, valid email, and a preferred username.
You must input your password twice to prove that you remember it or make necessary corrections.
If you were referred, input the referral number so the referee can be credited after your trade.
Click on sign up to confirm your registration and move to the next step.
Add a bank account
Adding a local bank account to your Astro Africa account is a very necessary short step. The funds will be transferred to the local bank account whenever you trade.
Use your email and password to login into your account.
Click the grey box that reads "add account/MoMo."
A page bearing your referral code and account details will display. You can always copy your referral number and share it with your friends and family to earn extra money.
Scroll down and fill in your account details.
Click on save to add your account number.
Sell OneVanilla gift card for naira and cedis
Whether you are in Ghana or Nigeria, you can sell OneVanilla online using Astro Africa.
On the side taskbar, click on sell gift cards.
All the gift cards will be displayed; select the OneVanilla gift card.
Select wallet to credit and gift card category.
Input amount.
Upload an image of your gift card or a picture of the code sent to your mail.
Add an optional note.
Read the terms of trade before you click submit.
OneVanilla gift card exchange takes two hours for confirmation and verification. Immediately after the transaction is confirmed, you will get paid.
Why you should trade gift cards on Astro Africa
After selling your OneVanilla gift card on Astro Africa, you will want to return for more. Astro Africa is packed with outstanding features to ensure that you have a well-rounded trading experience. These features include good rates, swift payment (depending on the type of gift card), professional and communicative customer service, referral bonuses, and good security.
Current rates OneVanilla gift cards on Astro Africa
Astro Africa has an automated rates calculator that allows you to check the current rates of your gift cards. According to the rates calculator, the current rates of your OneVanilla gift cards are written below.
| | | |
| --- | --- | --- |
| OneVanilla gift card category | Rates in naira | Rates in cedis |
| USA OneVanilla Cash receipt 100 -200 | 352.80 | 4.41 |
| USA OneVanilla Cash receipt 300-500 | 360.00 | 4.50 |
| USA OneVanilla debit receipt 100 -200 | 331.20 | 4.41 |
| USA OneVanilla debit receipt 300-500 | 360.00 | 4.50 |
| USA OneVanilla activation/no receipt 100-200 | 360.00 | 4.50 |
| USA OneVanilla activation/no receipt 300-500 | 360.00 | 4.50 |
Note: The rates written in this article are subject to change at any time as exchange rates are volatile and unstable.