How to Use Sephora Gift Cards this Festive Period in Nigeria
Do you have a relative or a friend that is a beauty product enthusiast, and you've been wondering what to get them? Sephora gift cards are the answer you have been searching for. This article will teach you how to use Sephora gift cards in Nigeria.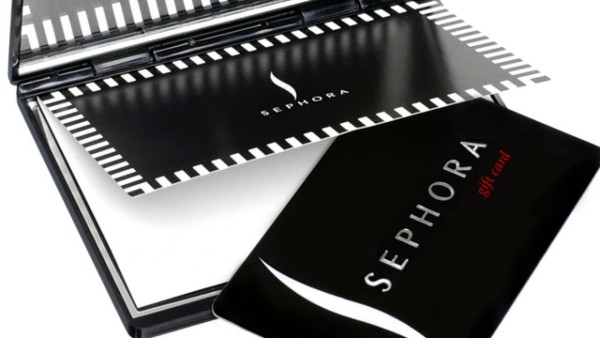 One of the most anticipated times of the year is the festive season. Apart from being the season of love and holiday, it is also the time for gift-giving, which everybody loves. If you have not noticed, people would rather be gift recipients than gift-givers. Everyone is guilty of this because it strips you of finding the perfect gift. As a recipient, all you have to do is relax and expect.
However, this is the season when everyone should be a gift-giver. Choosing the perfect gift for your friends and family might be difficult, but that is why gift cards exist. Instead of racking your brains, try to figure out what the person is most passionate about. Does the recipient love cosmetics and beauty products? Then Sephora gift cards are your best bet.
What are Sephora gift cards?
Sephora gift cards are a peculiar type of gift card that any cosmetic enthusiast would love as they can be used to buy any cosmetic product of their choice. Sephora gift cards are distributed by Sephora, the most popular cosmetics retailer in the world.
You can use Sephora gift cards to purchase beauty products such as makeup, cosmetics, fragrance, and body care products from different cosmetic brands. There are two types of Sephora gift cards, physical and ecode, which can only be preloaded with money ranging from $10 to $500. Sephora gift cards do not expire, but inactivity fees may be deducted occasionally.
Your gift card's monetary value will determine the number of items you can buy. A $200 Sephora gift card can get you product/products worth $200 or less.
How to check Sephora gift card balance online
Since inactivity fees are usually deducted from Sephora gift cards, checking the balance before making purchases is essential.
Visit the official Sephora website.
Follow the option that says "Check Gift Card Balance."
Input your 16-Digit gift card number in the blank fields provided, as well as your 8-Digit PIN.
Once you've entered your gift card number and PIN code, click on the "Check" and your balance will be displayed.
How to Use Sephora gift cards in Nigeria
While using your Sephora gift cards for beauty products is a grand idea, there are no Sephora stores in Nigeria. However, all hope is preserved as you can use Sephora gift cards for other purposes in Nigeria.
The most profitable way to use Sephora gift cards in Nigeria is to sell them for cash or cryptocurrency on gift card exchange platforms. So, if you recently received a Sephora gift card from your relatives abroad, it is unnecessary to put it away because you think it is useless. All you have to do is find a reliable exchange platform, exchange it for cash, and use the proceeds to purchase your preferred beauty products.
Exchange platforms are a familiar technology as they have been around for quite a while. Most exchange platforms are legal and safe apps or websites for trading gift cards at reasonable rates. Though you likely won't get the total value of the card back — the cash you get can range from 60% to more than 90% of the original amount.
An exchange platform that is certain to sell gift cards at a high rate is Astro Africa.
Why Astro Africa is popular among Nigerian gift card traders?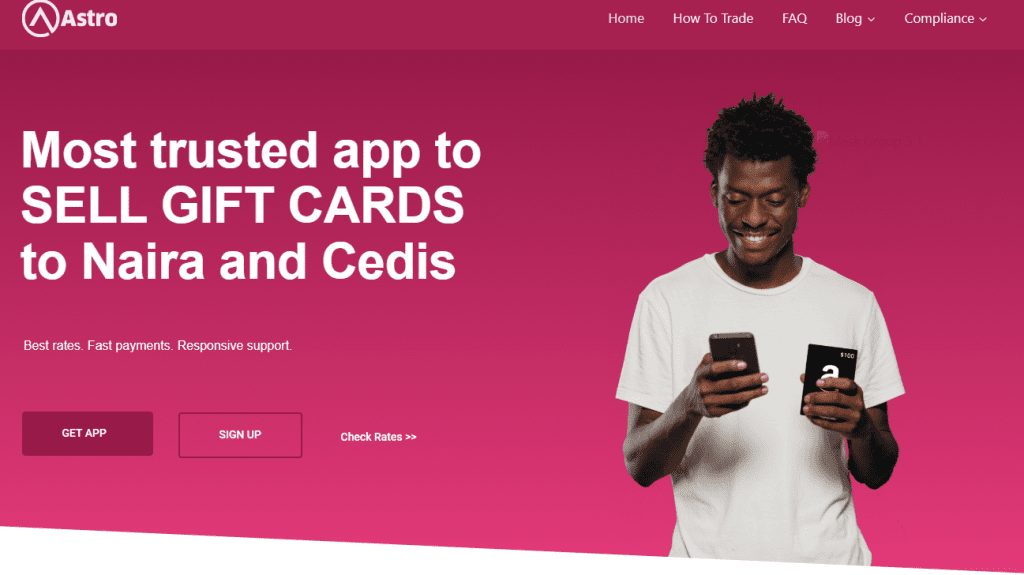 Astro Africa is the best gift card exchange platform in Nigeria. It is a complete and secure platform for traders looking to sell gift cards, trade bitcoin, and conduct other related transactions. This platform is protected by impenetrable firewalls. It ensures the safety of individuals looking to exchange gift cards for cash and cryptocurrency in Africa.
Astro Africa aims to make customers satisfied by providing innovative and data-driven services. To accomplish this goal, the company has established an effective customer support team to handle any inquiries or complaints that customers may have.
Astro Africa understands the fundamentals of effective communication and plans to put them to use as its customer base grows. With Astro Africa, there is no doubt that you are selling your Sephora gift cards at the best rates because you are. The Astro Africa rates calculator is another feature that helps to keep you updated on the current rates, so you never get blindsided.
Astro Africa strives to provide customers with an enjoyable and memorable trading experience despite the instability of the exchange market. To start enjoying easy trading, go to the Astro website and sign up today!
How to sell Sephora gift cards on Astro Africa
Get registered on the website or mobile app.
Log into your account on Astro Africa.
Click on "sell gift cards" on your dashboard.
Select Sephora gift card as the type of gift card you want to sell.
Select the NGN wallet to credit.
Select card category.
Enter the amount of the gift card you want to sell.
Upload a clear image of the card you want to sell.
Click on submit. Immediately your transaction is confirmed and verified; your Astro account will be credited