How to check Amex gift card balance online
If you own an Amex gift card and want to make purchases or sell it, it's essential to check the gift card balance. The gift card balance of every gift card can be checked, and Amex gift cards are not exempted. In this article, you will learn everything about Amex gift cards, including how to sell them for naira or cedis on an exchange platform.
What are Amex gift cards?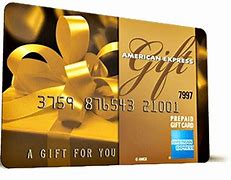 The Amex gift cards are one of the most popular gift cards. An Amex Gold Gift is simply the abbreviated form for American Express Gift Card. It is an open-loop gift card. This means It can be used virtually everywhere in the United States to shop like a Credit Card, either in a physical store or online.
Amex gift cards are customizable and available in various formats (depending on the occasion). Amex Gift Cards can be purchased online, at neighborhood stores, via financial institutions, or directly from American Express. Whatever your present recipient prefers, electronic and traditional variations are available. The Amex gift cards are simple to use, although checking your balance before you use them is compulsory to avoid issues.
Different methods to check your Amex gift card balance online
There are different ways to check your Amex gift card balance online and they are listed below.
Check the balance of your American Express gift card by phone
To check the balance of your AMEX gift card over the phone, follow these steps:
Dial the AMEX customer care number on the gift card's back. Dial 1-888-846-4308 if you have problems reading the number or if no one answers.
Use the audio prompts to get through to your selected extension and chat with a customer service representative.
Give them information such as your name, PIN code, and AMEX gift card number, and ask them to verify the balance on your AMEX gift card.
Check the balance of the American Express gift card on the website
If you want to check the balance on the site, here is what you need to do:
Go to the Amex gift card website.
Enter the necessary details, including your PIN code, email address, expiration date, and gift card number.
Click Submit and your Amex gift card balance will be displayed immediately.
What to do with your Amex gift card balance
After you check the balance of your gift card, you may wonder what to do with the remaining funds. You can easily use it to purchase goods from any store that accepts Amex gift cards as long as you have sufficient balance to make the purchase. You can also gift it to your loved ones, colleagues, and friends.
However, while these ideas are nice, it is impossible in Nigeria and Ghana because there are hardly any stores that accepts gift cards. The best way to spend your Amex gift card in Nigeria and Ghana is to trade them for cash or crypto. Because of the popularity of Amex gift cards, they are always in high demand, which translates to high rates. On a gift card exchange platform, you can exchange the Amex gift card for naira and crypto.
You can trade gift cards online instantly for cash or bitcoin through reliable and fast exchange platforms like Astro Africa. An exchange platform like Astro Africa allows you to sell your gift cards for Bitcoin or cash without stress.
Astro Africa safeguards your assets through its stringent security measures. As a result, you can be confident that your gift card assets will always be safe. Trading gift cards for cash is simple on Astro Africa because the platform is user-friendly and intuitive. Astro Africa simplified the process so that even traders who are not tech-savvy can trade on the platform without difficulty. You will also find the rates calculator on the platform very useful as it keeps you updated on the current gift cards rates.
The next section explains how to trade Amex gift cards on Astro Africa in a few simple steps.
How to exchange Amex gift cards for cash on Astro Africa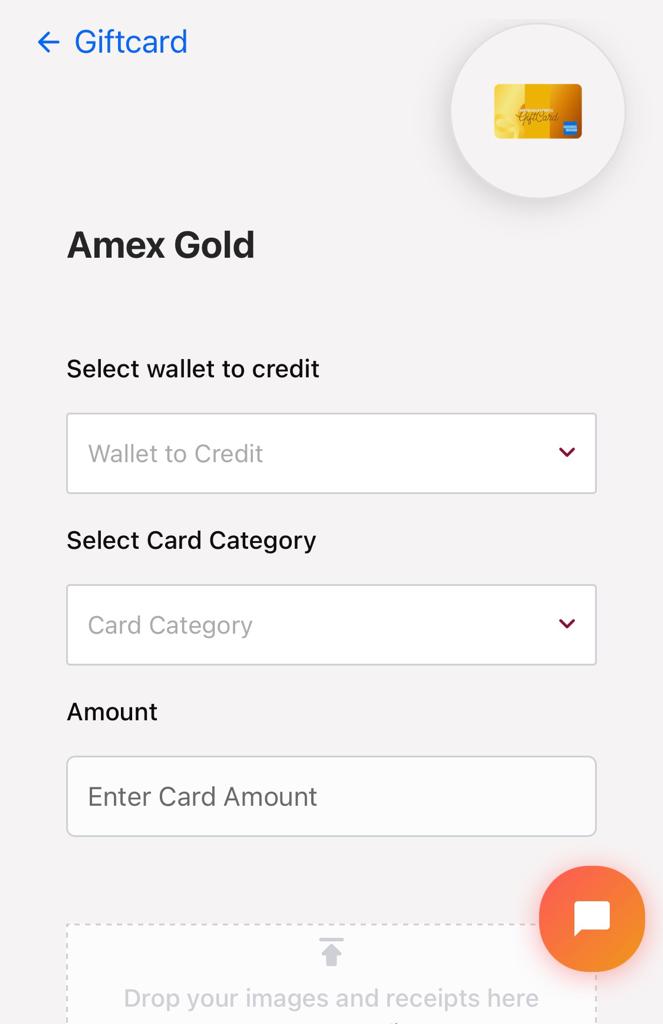 It involves four main steps.
Step one: Create an account
Step two: Log into your account
Step three: Sell gift cards for naira or cedis
sell gift cards on the toolbar, and all the gift cards supported by Astro Africa will be displayed. Select your gift card of choice.
Step four: Fill in the gift card information