Issues With Google Play Gift Cards: Google Play gift cards are incredibly popular, being the official gift card for one of the world's most used devices – Android. These cards provide payment alternatives for all sorts of services, such as movies, games, apps, and books both on the Google Play Store and other Google digital marketplaces.
Issues With Google Play Gift Cards
You may encounter an error code like "we need more info to redeem your gift card" when trying to redeem your gift card – a problem which is not exclusive to you. So what do you do? Is your gift card doomed? We'll be exploring various solutions to this problem in this article – so keep reading!
Why is Google Play Gift Card not working?
Google Play Gift Card is widely known as the go-to gift card for Android devices; it offers an ideal way to purchase apps and games on the Google Play Store without having to link one's credit card. However, this card may come with its own set of errors, making users' experiences less than satisfactory. These errors can result from improper promo codes, weak internet connection, or even limitations in the Google Play balance.
Follow the techniques cited below to fix the Google Play Gift Card not working error:
Ensure that the promo code you're entering is valid. If the code appears to be right and the issue persists, consider contacting the store you bought the gift card or the company that provided the promo code to confirm its validity isn't expired.
Strong Internet Connection
Be sure to have a strong internet connection when you want to redeem your Google Play gift card; this is sometimes known to fix such errors.
If you receive an error message reading "cards are not valid in your country or we are unable to redeem it," try this solution: add a new payment account or edit the one you use for Google purchases. Additionally, change your account country/region on Google Website -> Settings -> Country. Keep in mind, however, that you can only change your Google Play Store country once per year."
If the Google account you're redeeming the gift card on is different from the one you used to receive the code, that could be the issue. Make sure you use the same Google account if you got your code via email.
If you're having trouble reading the code on the gift card, try scanning it first: open Google Play app on your device, tap Profile icon > Payments & Subscriptions > Redeem Gift Code > Scan Gift Card.
But if it's still not working, contact support with a picture of the back of the card and a copy of the purchase receipt."
Redeem a Google Play card from your desktop
Go to the Google Play store website.
On the left-hand side of the screen, select "Redeem."
Enter the code.
Confirm that you want to redeem the money.
Enjoy your credit!
Redeem a Google Play card via email
Open the email that contains your Google Play card.
Select the redeem button (this may say "eGift centre," or be a general redirect link).
As prompted, enter your email to validate that this is your card.
Select "Click to redeem."
You'll be redirected to the Play website.
confirm your account.
Sell your Google Play gift card and other types of gift cards on Astro Africa. At Astro Africa, you get the best value for your gift card thanks to the exchange rate offered on our platform. Stop trading your gift card at loss by trusting Astro Africa for your gift card trades.
Another good feature of Astro Africa is the payment time, payment for your gift card trade is disbursed immediately after validating your gift card. Note, that the verification time of gift cards differs, but no matter the gift card you are trading, your trade will be validated within the least possible time.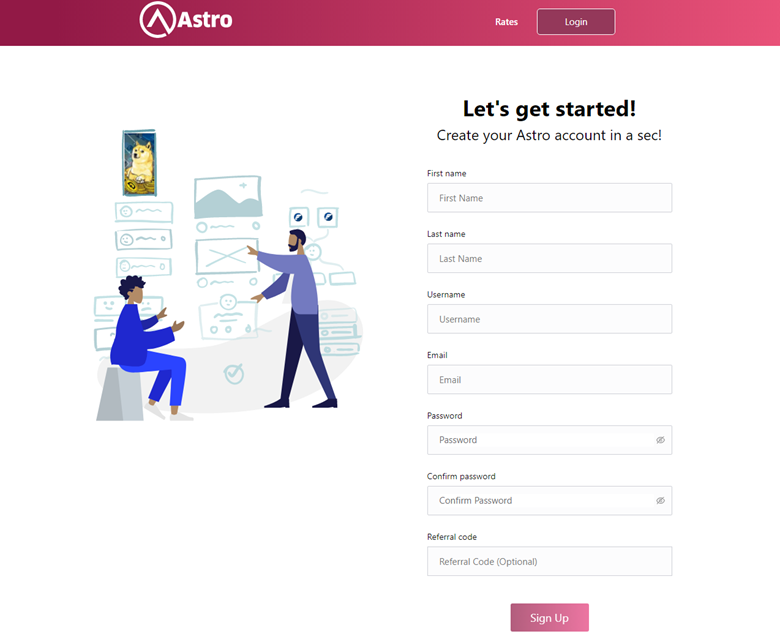 How To Trade Google Play Gift Card On Astro Africa
Create an account on Astro Africa either through the web or mobile platform if you don't have an account
Input Google Play under the category and the type of Google Play card you want to trade under 'Gift Card' and the amount. Automatically, the rate calculator will display the amount for your trade, so you click 'Proceed.'
Specify where you want to receive the funds; on your Astro Africa wallet or directly into your bank account
Enter the details of your Google Play gift card
Click on Proceed
Also read: How much is Google Play Gift Card in Ghana, Today?