How to buy USDT with gift cards: At the end of 2022, many traders made new year resolutions that revolved around making better financial decisions. If you're one of them, then you should tighten your seatbelt as we take you on a ride on how to achieve your goals. 
Every gift card is quite conversant with selling gift cards for cash in local currencies. Well, there's a new exchange in town that promises better profit and an easier route, and it is the exchange of gift cards for cryptocurrencies. It's pretty simple and only requires a crypto wallet and exchange platform. However, before we get into how you can exchange gift cards for crypto, let's take a look at our key points, USDT, and gift cards.
All you need to know about USDT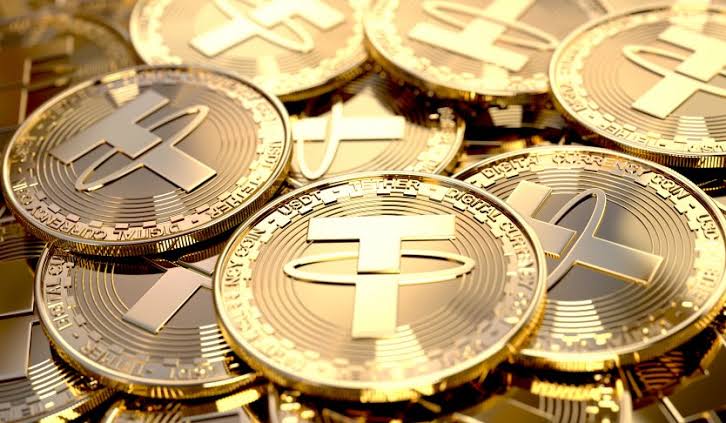 If you want to invest in cryptocurrency with less risk, USDT is the best option. USDT is also called Tether. You have probably heard your friends talking about saving in USDT but not other cryptocurrencies like Bitcoin and Ethereum.
USDT is the most popular type of stablecoin. From the name "stablecoins," you'll know that the volatility of the crypto market doesn't affect it like other cryptocurrencies. The coin's value is always calculated with respect to the US dollars and the local currency you will exchange it to. Tether is owned by iFinex, a crypto company that also owns a cryptocurrency called BitFinex. Tether supports Bitcoin and other blockchain protocols like Ethereum and Solana. This means you can use your USDT to purchase Bitcoin and Ethereum.
Cryptocurrency opens you to a lot of possibilities. It doesn't restrict you like local currencies and their stringent rules. With cryptocurrency, you can be your boss and navigate your finances seamlessly.
Why you should sell gift cards for USDT
There are several reasons you should sell gift cards for USDT, but here are three of the top reasons.
1. Safety
We can all agree that imputing our debit card details online scares us. Crypto aims to change that. Instead of paying with your debit card, you can pay with your cryptocurrency wallet. The advantage of cryptocurrencies like USDT is that fraudulent activities can easily be detected. So, when you exchange your gift cards for crypto and use them to pay for services, you're protected.
2. Alternative means of payment
If you're in Nigeria or Ghana, you'll agree that you can hardly use your gift cards to purchase store items. This is because there are no stores that accept them. USDT, on the other hand, is accepted as a means of payment, and they even prefer it. The same reason you've been exchanging your gift cards for naira or Cedis is the same reason you should sell them for USDT.
3. Higher profit margin
Earning more from crypto than your local currencies depends solely on you. After converting gift cards to USDT, you can wait for the value with respect to your local currency to increase. This increase means your gains will be more, unlike when you first bought them. However, if you exchange your USDT immediately, you'll get the naira or Cedis equivalent you'll get when you sell gift cards for money. This is the beauty of cryptocurrency.
Best gift card exchange website to buy USDT with gift card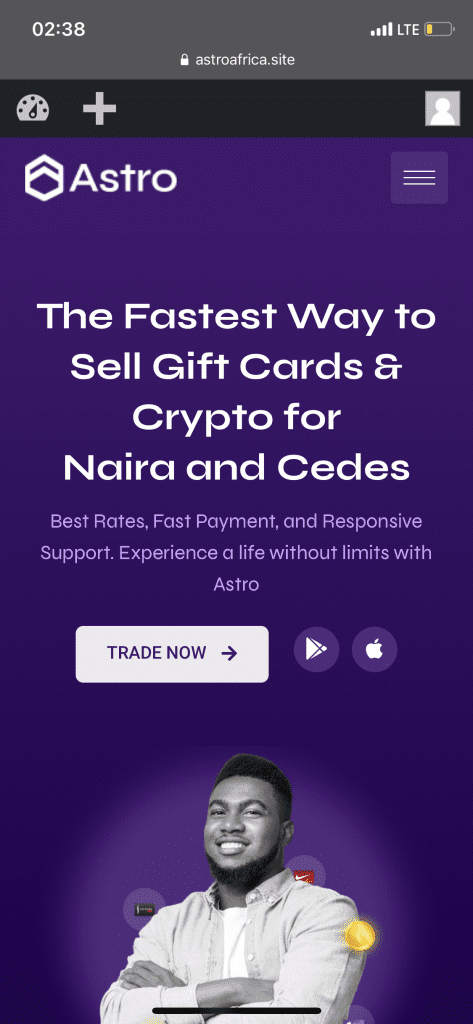 Yes! It is true that there are several gift card exchange platforms in Africa, but it is also true that you can only trust some of them. A chunk of your success as a gift card trader depends on the exchange platform you choose. In this vein, the best exchange platform is Astro Africa.
Astro Africa is an exchange platform made for Africans by Africans. On the platform, there is nothing like African man time; you get paid immediately after any transaction without deductibles. Astro Africa will never deduct transaction or transfer fees from your sales proceeds.
Our customer service is delightful and always available to assist you by proffering solutions to any issue you might encounter. At Astro Africa, we help you maximize your profits by selling gift cards at higher rates than you'll find anywhere. You can also earn more by participating in our referral bonus scheme. The more you refer, the more you earn.
The platform is relatively easy to use, and any trader would love it. Follow the steps below to buy USDT with gift cards in 2023 on Astro Africa.
How to buy USDT with gift cards
Download the Astro Africa trading app on Google Playstore or visit the website.
Create an account using your email and other information requested, like name and password.
After creating an account, you'll be directed to your dashboard.
Click on add account/momo to add a USDT wallet.
Click on sell gift cards.
Select Amazon gift cards.
Input all details about your gift cards.
Click on submit.
Astro Africa will proceed to check the legitimacy of your trade. Immediately after the verification, you'll get paid instantly.