$200 eBay gift card in Naira: Do you have an eBay gift card in Nigeria? Have you been wondering what to do with it? Well, Astro Africa is here with all the answers. 
eBay gift cards are popular in Nigeria. Many Nigerians receive them as gifts during the festive period.
$200 eBay gift card in Naira 
Since there are no stores that accept them as a means of payment, you can sell your eBay gift cards on exchange platforms like Astro Africa. There's no need to box them up or think your gift cards have no use. After sales, you can always use your profits to purchase something from stores around you. 
Luckily for eBay gift card holders, eBay gift cards are hot in the market right now. Their rates are high, and sellers are making huge profits. Hence, this is the best time to sell your gift card since we don't know what the exchange market holds. Astro Africa has a rates calculator that allows you to calculate the current value of a gift card. According to the calculator, the present value of a $200 eBay gift card is 72,000 naira and 60,480 for physical and digital types, respectively. In this article, you'll learn about eBay gift cards and how to sell them on Astro Africa.
What are eBay gift cards?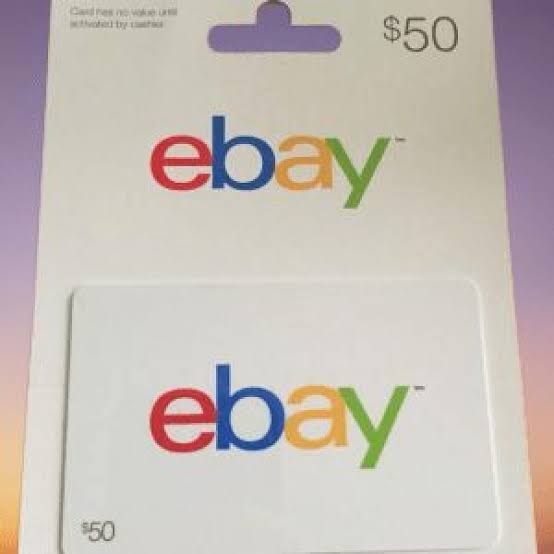 Retail companies or financial institutions usually distribute gift cards. In the case of eBay gift cards, they are distributed by eBay. eBay is a popular retail store that sells all kinds of items, and your gift cards can be used to purchase the items. There are two types of eBay gift cards, and they are discussed below.
Physical eBay gift cards: They are issued by eBay as plastic cards and sent to your mailbox or picked up by the recipient. These gift cards have a 15 or 16-digit code on the back covered by a thin film. Scratching away the film will reveal the code, and that code can be used to purchase items on eBay online and in physical stores.
Digital eBay gift cards: These are the same as the physical type but only exist online. Instead of receiving your eBay gift cards through your mailbox, you'll receive them through an email containing all your gift card information. The code can be presented at physical stores or used online to purchase items.
Usually, physical eBay gift cards have higher Exchange rates than digital eBay gift cards.
How to redeem eBay gift cards online
Log into your eBay account.
On the checkout page, type in your redemption code.
Your eBay gift card will be redeemed immediately.
How to sell eBay gift cards for Naira
As mentioned earlier, eBay gift cards cannot be used in stores in Nigeria. Hence selling them for gift cards is the best alternative. You'll need an exchange platform like Astro Africa to sell eBay gift cards in Nigeria. Astro Africa is the best gift card exchange platform in Nigeria. If you're looking for a platform to prioritize your needs as a trader, you just found it.
Astro Africa is the exchange platform for the people because it is customer-centric. On Astro Africa, you can sell gift cards at the best rates and get paid instantly without delay. After every transaction, it doesn't take less than 20 minutes to get credited by Astro Africa. In case there's any delay, you can always contact our responsive customer service, and solutions will be suggested.
With Astro Africa, you never have to worry about the safety of your assets because we use robust security technology to fortify the platform. The only duty on your part is to ensure that you never share your details with strangers. Astro Africa also incentivizes its customers through the referral bonus scheme. All you have to do is refer and earn. You'll be given a unique referral code to share with your friends and family upon registration. Astro Africa will reward you if your referral code is used to create an account and perform a transaction. You can refer as many as you want and earn big.
To sell your eBay gift card for cash, follow the steps below.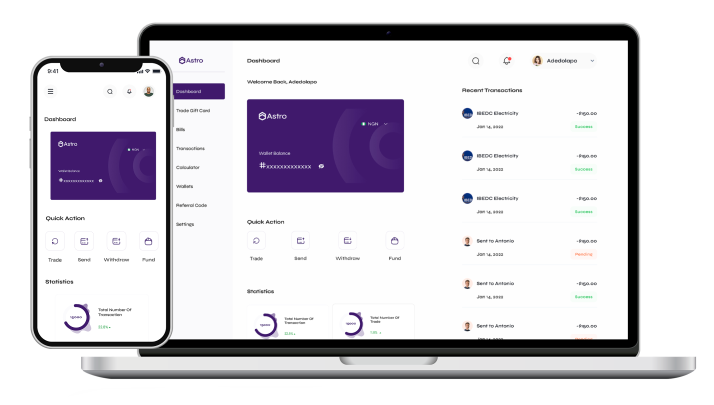 Visit the Astro Africa website or download the mobile app.
Click on sign up.
Input all the details required of you and click on sign up.
You'll be redirected to a dashboard with all the outlined features.
Click on add account/momo to add a local bank account. This is an integral step because it ensures you get paid after every transaction.
Click on sell gift cards.
Select eBay gift cards.
Input your gift card details and click submit. Ensure that the details you enter correspond with your gift card.
Astro Africa will verify your transaction and pay you in less than 10 minutes.