buy bitcoin with google play gift card: Imagine trading your gift cards on an exchange platform that prioritizes your needs against all odds. An exchange platform that is free from hacks and sells gift cards at the best rates no matter the volatility of the exchange market is the platform you deserve. A platform that contains all the features you need is Astro Africa. You can easily buy bitcoin with your Google play gift card codes on Astro Africa and get paid instantly.
buy bitcoin with google play gift card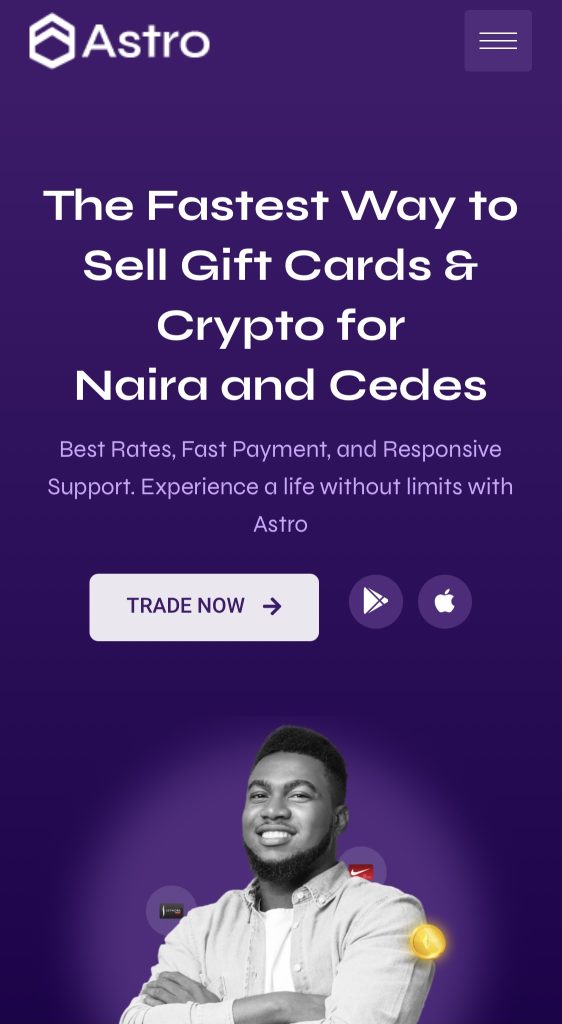 To sell buy bitcoin on Astro Africa with your Google play gift card codes, follow the steps below.
As a new trader on Astro Africa, the first step to buying bitcoin with your gift cards is visiting the website or downloading the app and creating an account. However, old users that want to sell gift card for bitcoin for the first time can just skip to logging in to their accounts.
On the website or mobile app, new users should fill in their details like email, password, names, and referral code.
After confirming your membership, add a bank account or crypto wallet by clicking add an account/MOMO on your dashboard. By inputting your account details, it becomes easy to get paid after every trade.
On your dashboard, select sell gift cards and a list of all the gift cards supported by Astrop Africa will be displayed.
Select Google play gift card as the as the type of gift card you want to trade.
Select US digital gift cards as the subcategory of gift cards.
Input the value of the gift card you want to convert in dollars.
Provide other details including a clear image showing the codes of your gift cards.
Astro Africa will proceed to confirm your transactions and credit your crypto wallet immediately.
Astro Africa also allows traders to sell gift cards for money (naira or cedis) and these processes can also be used.
While trading on Astro Africa is easy, there are other features on the platform that should inform your decision in choosing it. These features are listed below.
The rates on Astro Africa are exactly what you need to make it out of the trenches. Astro Africa sells gift cards at the best rates and these rates are the highest in Nigeria and Ghana.
The rates of Google play gift cards are always changing and it makes it difficult for traders to keep up with the exchange rates. For this reason, Astro Africa embedded a gift card rates calculator in its platform to help traders calculate the rates of all their gift cards.
Astro Africa has a responsive customer service that attends to all your needs and complaints. If you ever have any issue on the website, a customer service will respond swiftly with a solution.
The platform is available across different platforms as a website and mobile apps.
Astro Africa is also very active on social media as we interact with our users on a daily to ensure effective customer service.
You can earn on Astro Africa without having to trade through our referral bonus scheme.
One trade is all you need to be convinced beyond reasonable doubt that Astro Africa is the best.
How to calculate the current rates of your Google play gift cards
Astro Africa rates calculator is always available for use and the process involved is easy. For this section, lets imagine you want to calculate the rates of a $50 google play gift card. Follow the steps below.
Visit the Astro Africa website.
Click on check rates.
Choose the currency (either NGN or GHS).
Choose the gift card, which Google play.
Select the Subcategory of the card which is USA google play physical 50-500 for physical and USA Google play ecode 50-200 for digital.
Enter the amount of the gift card, the card rate per dollar, and the equivalent value of the gift card will be displayed underneath the page.
The rates displayed will be 20,160 and 16,560 naira. In Ghana, the rates on Astro Africa are 252 or 207 GHS for physical and digital Google play gift cards, respectively. Repeat these processes for any gift card and the rates will be displayed.
Everything you need to know about Google play gift cards
Google play gift cards are one of the most popular gift cards in Nigeria and Ghana. Hence, their rates are usually high. Google play gift cards are distributed by Google and it can be redeemed on Google playstore.
Google playstore has the biggest collection of apps. These apps ranges from different categories including entertainment, gaming, shopping, arts, designing, photography, and lots more. You can also purchase music, movies, and books. Your Google play gift cards can be used to pay for YouTube premium subscription.
To redeem your Google Play gift card, you have to go to your Google Play app on your phone and tap the menu buttons. Click the redeem button and input the 16-digits code under scratch to reveal the code strip option. Click the confirm button and your code is redeemed.
Also read: Current rates for iTunes gift cards