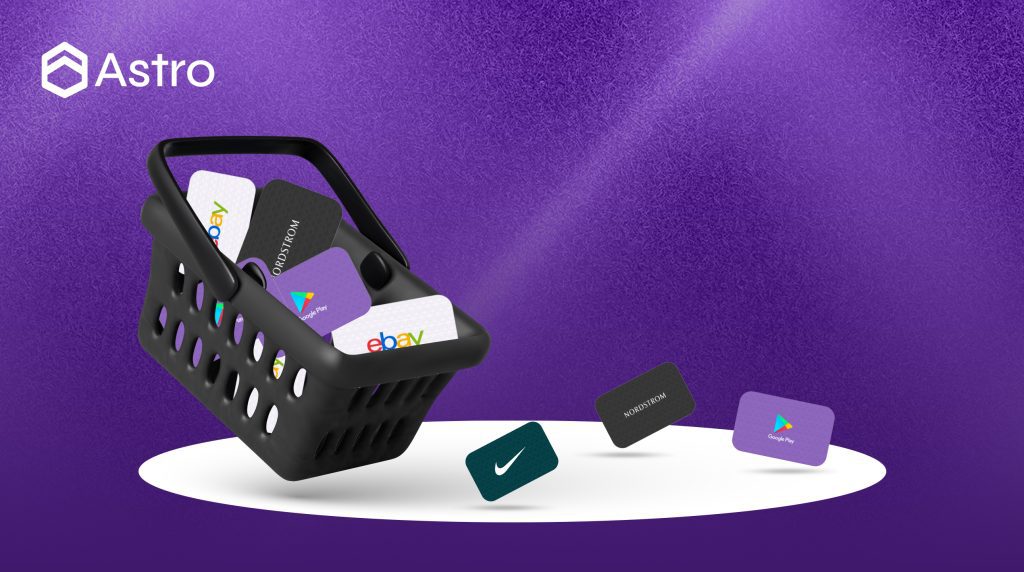 swift gift card trading in Ghana
swift gift card trading in Ghana: The gift card trading industry has grown over the years. Before now, there was barely any exchange platform that allowed traders to sell gift cards for cash online. Currently, there are more than enough platforms for every Ghanaian trader. While this has provided ease for all traders, it is becoming more difficult for traders to identify good platforms.
Scammers have taken advantage of the widespread of gift card exchange platforms in Ghana by developing their own. Every other day, there is a story of a gift card trader getting scammed by these scam sites, and it's not their fault. These scam platforms mirror legit websites as they sell gift cards at the best rates and pretend to have responsive customer service.
We are well aware of their antics and how they lure unsuspecting traders to their platforms, and that is what this article is here to tell you.
How to identify fake gift card exchange platforms in Ghana
Usually, fake exchange platforms lack all or some of the features listed below.
Active social media presence
Fake exchange platforms have little or no active exchange platforms. The ones that do have an active online presence are usually followed by weird accounts or bots and not real people. Hence, you must always check how the platform responds to its users online and their type of following.
Exchange rates
If the exchange rates you find on an exchange platform are too good to be true, then it's probably a lie. No legit exchange platform sells gift cards at 100% face value. The most legit platform sells gift cards from 70-85% of their face value because exchange rates are unstable. Hence, avoid any platform selling gift cards at ridiculously high rates. The high rates are another tactic to lure traders to them.
Easy navigation
Some platforms are good but poorly built with a complicated interface, while others are difficult to navigate because they are not legit. To be on the safe side, find an exchange platform that is easy to navigate and doesn't stress you.
Responsive customer service
If you encounter an issue on the platform and report it while completing a transaction but get no response, that's a red flag. Converting gift cards to cash online requires a lot of trusts; if the platform's customer service is unresponsive, they are probably not legit.
Security
Before using any exchange platform, check the track record of the platform's security status. There are platforms with poor security frameworks that make it easy for unauthorized third parties to hack. Avoid such platforms and use the ones with robust security services.
What is the best gift card exchange platform in Ghana?
There are several gift card exchange platforms in Ghana, but the best is Astro Africa. Through its reliable and swift exchange services, Astro Africa has successfully cemented its name in the hearts of Ghanaian gift card traders.
With Astro Africa, you can be 100% assured that your assets are safe because of its impenetrable firewalls. Fast transactions and quick payments are also a given with Astro Africa because the platform is easy to use and navigate. You can sell gift cards for Ghanaian cedis at the best rates, which is over 80% of the card's face value.
Astro Africa is diverse as it supports various gift cards (Amazon gift cards, Steam gift cards, Target gift cards, and lots more). Astro Africa is available in Nigeria and Ghana, and you can also sell gift cards for crypto on the platform. With Astro Africa, your trading needs will always be met and satisfied.
How to exchange gift cards for Ghanaian cedis in Ghana?
Below is a detailed guide on trading gift cards for cedis on Astro Africa.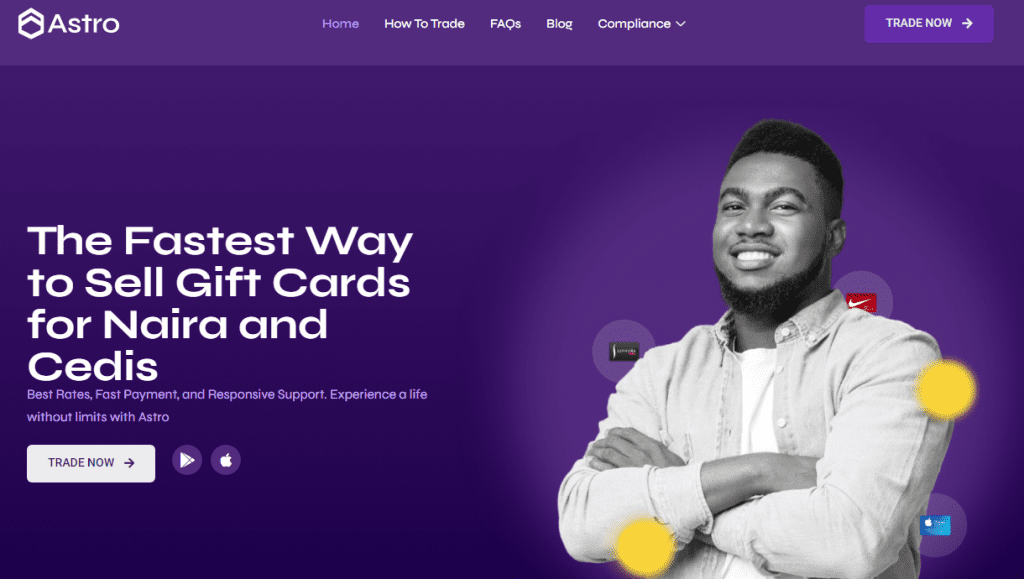 Visit the Astro Africa website or download the mobile app.
Click on trade now.
Input your first and last name.
Input your username and valid email address.
Input your password. Ensure that it is a strong one containing letters, alphabets, and symbols.
Input the referral code of whoever referred you so that they can be rewarded.
Click sign up, and Astro Africa will verify your details. You have now become a registered user on Astro Africa.
You will be immediately taken to your dashboard.
Click add account/momo to add a crypto wallet or local Ghana bank account. As long as you complete this step, you will get paid immediately.
Click on sell gift cards, and all the gift cards supported by Astro Africa will be displayed.
Select the currency, Ghanaian cedis.
Select the gift card of your choice.
Input all details about your gift cards. Take note of the subcategory of your gift card, as there are several subcategories. If you input the wrong one, your transaction might not go through.
Input the value of your gift card.
Click on submit.
Your transaction will be verified and you'll get paid immediately.