How To Get The Best Rate: If you have a gift card you don't plan to use, or if you're looking to buy a gift card for a discount, the gift card exchange market can be a great option. Here are some tips for navigating the market and getting the best rate:
How To Get The Best Rate
Compare rates: Before selling or buying a gift card, compare rates across multiple platforms. Some popular gift card exchange websites include Raise, Cardpool, Gift Card Granny, and CardCash. Check each site's rates and fees to find the best deal.
Check seller/buyer reviews: Make sure to read reviews of sellers or buyers on the exchange platform to ensure they have a good reputation. This can help you avoid scams or fraudulent activity.
Look for promo codes: Some exchange sites offer promo codes for additional discounts or bonuses. Check for promo codes before making your purchase or sale.
Know the terms: Make sure to read the terms and conditions of the exchange platform before buying or selling. Some platforms may have restrictions on the types of gift cards they accept, or they may have fees for certain transactions.
Consider direct exchanges: If you know someone who wants to exchange gift cards with you directly, you may be able to avoid exchange fees and get a better rate. However, be cautious when exchanging gift cards with individuals you don't know well.
By following these tips, you can navigate the gift card exchange market and get the best rate for your gift card transactions. That being said, Astro Africa is one of the platforms that offer the most favourable exchange rate to traders.
About Astro Africa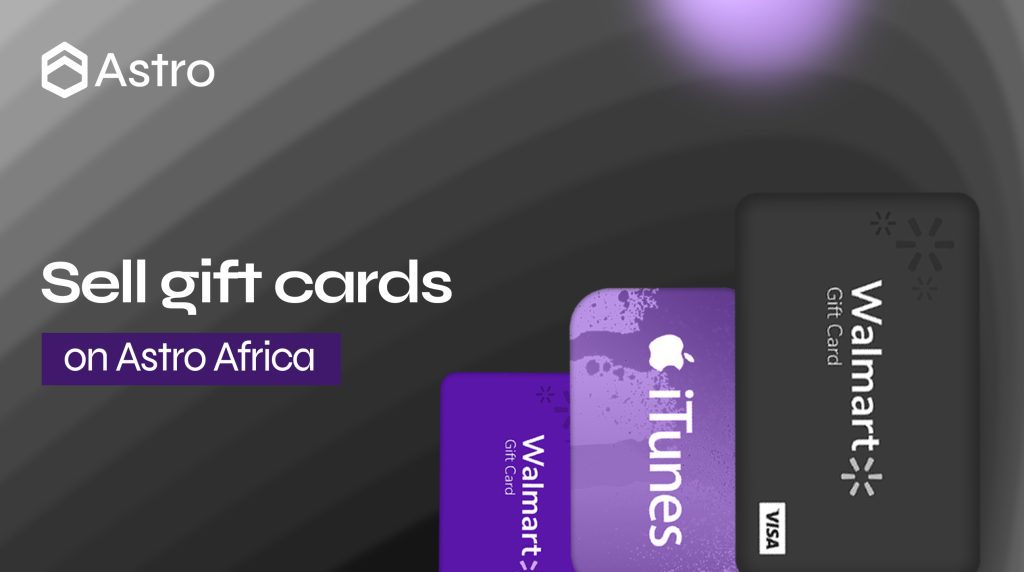 Astro Africa is an online platform that allows you to sell any unused, prepaid, and non-reloadable gift cards, such as an iTunes card, Sephora gift card, or Nordstrom gift card among others. You may sell your gift card through access to the website or through Astro Africa mobile app which is super easy to use. Your transaction is completed swiftly within 10 to 15 minutes, and your payment is guaranteed.
Astro Africa offers one of the best exchange rates for gift cards in the exchange market, our rates allow traders to get the maximum return for their gift cards. You can use our rate calculator to check the prevailing exchange rate before committing to any trade on the platform.
Part of Astro Africa's new innovation is its alternative payment method that allows users to receive payment in Cryptocurrency and directly pay bills. Astro Africa predominantly operates in Nigeria and Ghana, and incorporating crypto as a payment alternative will allow us to cater to more customers from different parts of the world.
How To Trade Gift Cards On Astro Africa
The first step is to log in to your account if you are an existing user. For new users, the first step is to sign up to gain access to your account dashboard.
Set up your wallet by inputting your bank details. You receive funds in this wallet and choose your preferred withdrawal method, cash or cryptocurrency.
On your account dashboard select the type of gift card you want to trade.
Enter the Amount in dollars. The exchange value in your chosen local currency will be displayed on the interface.
Proceed to place the order
Provide the gift card details accompanied by a picture
Funds will be sent immediately after your gift card is confirmed.
Transfer funds to your cryptocurrency wallet or local bank account through the withdrawal interface. Note, you will receive the equivalent of the naira or cedis value in the form of cryptocurrency.
Also Read: How much is a $100 Google play E-code Gift Card
Gift cards are prepaid cards that can be used to make purchases at particular stores, websites or services. They are a popular gift choice for various occasions, including birthdays, holidays, and weddings. Instead of giving cash, a gift card allows the recipient to choose what they want to buy from the specified merchant or brand.
Gift cards usually have a specific amount of money loaded onto them, and they can be used until the balance is fully depleted. Some gift cards are reloadable, meaning you can add more funds to them, while others are not. Some gift cards come with expiration dates or fees, so it's essential to check the terms and conditions before buying or giving a gift card.
Gift cards can be physical cards or electronic cards (e-gift cards), which can be sent and received digitally via email or text message. E-gift cards have become increasingly popular because they are convenient and can be redeemed easily through mobile devices or online.
How To Get The Best Rate – How To Get The Best Rate