Gift Card For Cash In Ghana: There are few people in Ghana who will not go to great lengths to convert a gift card to cedis. One of the primary reasons is that there are numerous fraudulent brands on the internet masquerading as legitimate ones.
They entice you with exciting offers and various promises in the hopes that you will trade with them. Anyone who falls into their trap will eventually lose their gift cards.
This is why Astro Africa has taken every precaution to demonstrate to customers that they have their best interests at heart. If you are in Ghana and you choose to sell gift cards on Astro Africa, it is like a dream come true because you have taken the first and most important step towards successfully selling your gift card.
Gift Card For Cash In Ghana
Here are some of the characteristics of Astro Africa that ensure a smooth ride when buying and selling gift cards for cash in Ghana.
1. Immediate payouts
Astro Africa has put in place the necessary structures to allow you to convert gift cards to cedi and cryptocurrency. You can also choose to use your funds to pay bills directly from our platform. As a result, when you want to trade, you can be confident that you will be paid immediately. The interesting part about this is, you can get paid instantly at any time of the day. Trading at night would be just as easy as trading during the day.
2. An easy-to-use platform
At Astro Africa, we provide customers with convenience on all fronts when it comes to trading gift cards. When you want to get started, the website is simple to use and navigate. Registering on Astro Africa is simple, as you can create an account and begin trading right away.
Furthermore, Astro Africa has a mobile app that makes trading extremely simple. This is the best app for trading gift cards in Ghana without any hassle. It has all of the website's features, so you can do everything you could do on the app.
3. Reliable Security Measures
Security is the primary pillar of dependability. A brand that promotes itself as trustworthy must have strong security structures in place to keep fraudsters and hackers at bay. This is one of the features included with Astro Africa.
All trades on Astro Africa cannot be tampered with because there are impenetrable firewalls put in place to keep the platform secure all the time. Furthermore, you can be confident that no one will gain access to your personal information or financial information.
4. Good Exchange Rate
One thing that significantly contributes to the success of your gift card trading experience is the exchange rate offered by the platform you choose. Astro Africa offers one of the best exchange rates for various gift cards tradeable on the platform. You get the best value for your gift card when you trade with Astro Africa. You can use the rate calculator feature to confirm the prevailing exchange rate for gift cards.
How To Trade Gift Card On Astro Africa – Successfully
The first step is to log in to your account if you are an existing user. For new users, the first step is to sign up to gain access to your account dashboard.
Set up your wallet by inputting your bank details. You receive funds in this wallet and choose your preferred withdrawal method, cash or cryptocurrency.
On your account dashboard select the Amazon Gift Card as the type of gift card you want to trade.
Enter the Amount in dollars. The exchange value in your chosen local currency will be displayed on the interface.
Proceed to place the order
Provide the gift card details accompanied by a picture
Funds will be sent immediately after your gift card is confirmed.
Transfer funds to your cryptocurrency wallet or local bank account through the withdrawal interface. Note, you will receive the equivalent of the naira or cedis value in the form of cryptocurrency.
Gift Card For Cash In Ghana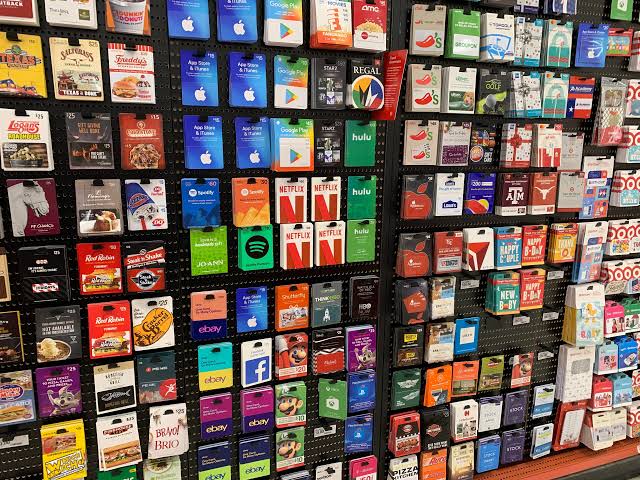 Types Of Gift Cards
Gift cards can be categorized in various ways, but some common categories of gift cards are:
General-purpose gift cards: These are gift cards that can be used at multiple retailers or service providers. They are typically issued by credit card companies and can be used anywhere that accepts credit or debit cards.
Closed-loop gift cards: These are gift cards that are issued by a specific retailer or service provider and can only be used at that particular establishment.
Reloadable gift cards: These are gift cards that can be reloaded with additional funds after the initial balance has been used up.
Non-reloadable gift cards: These are gift cards that cannot be reloaded with additional funds.
Corporate gift cards: These are gift cards that are purchased in bulk by companies to give to their employees as incentives or rewards.
Also read: How To Get The Best Value On Your iTunes Gift Card Trade
Gift Card For Cash In Ghana – Gift Card For Cash In Ghana – Gift Card For Cash In Ghana