buy Bitcoin with electronic gift cards: Electronic gift cards, also called E-gift cards or digital gift cards, are like the upgraded version of the physical gift cards that most of us have always known. Electronic gift cards make owning and purchasing gift cards easy. You can buy an electronic gift card online with your email address, and a 15 or 16-digit code will be sent to your email. Instead of presenting your physical gift cards for payment, you can copy out the code or send a screenshot for payment, and your account will be debited.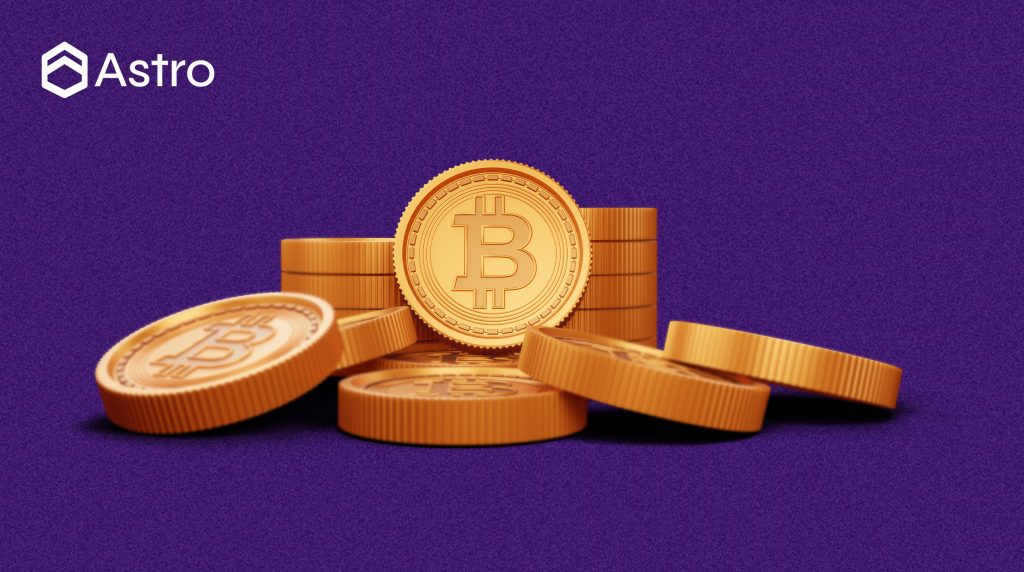 All gift cards have electronic and physical types, affecting their performance in the exchange market. Initially, electronic gift cards could be exchanged for gift items at retail stores, but only some stores accept them in Nigeria and Ghana. The best way to use your gift cards in Nigeria and Ghana is to sell them for Bitcoin at the best rate on an exchange platform.
There are several exchange platforms in Nigeria and Ghana, but the best gift card exchange platform is Astro Africa. In this article, you will learn about Astro Africa and how to exchange your gift cards for Bitcoin.
Exchanging electronic gift cards for Bitcoin on Astro Africa
buy Bitcoin with electronic gift cards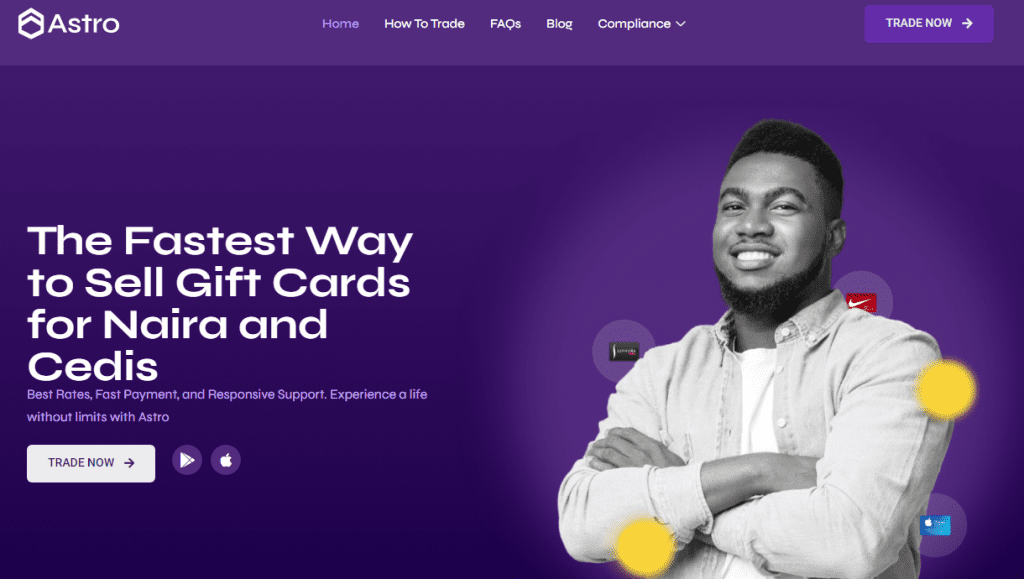 The most popular form of gift card exchange is selling gift cards for cash. However, since cryptocurrency gained popularity, there has been an increasing need for exchanging gift cards for cryptocurrency. Astro Africa allows you to convert gift cards to Bitcoin without transaction fees seamlessly.
The process involved is easy and doesn't require previous tech knowledge. The Astro Africa platform is easy to navigate; all you need to do to get started is create an account. Immediately you create an account, you are eligible for the Astro Bitcoin wallet so that whenever you trade, the wallet can be credited because Bitcoin cannot be paid to a local bank account.
Apart from having a simple user interface, Astro Africa is home to lots of Amazing and unique features to give you a complete trading experience. These features are outlined below.
How to sell electronic gift cards for bitcoin on Astro Africa
We have already established that Astro Africa is the best gift card exchange platform in Nigeria and Ghana. This automatically means selling gift cards for bitcoin is simple because of its seamless user interface. Follow the steps below to trade gift cards for Bitcoin on Astro Africa.
Visit the Astro Africa website or download the mobile app.
Click on Trade now.
Input your first and last name.
Input your username and valid email address.
Input your password.
Input the referral code of whoever referred you so that they can be rewarded.
Click sign up, and Astro Africa will verify your details. You have now become a registered user on Astro Africa.
You will be immediately taken to your dashboard.
Click add account/momo to add a crypto wallet. As long as you complete this step, you will get paid immediately.
Click on Trade gift cards, and all the gift cards supported by Astro Africa will be displayed.
Select the currency.
Select the gift card of your choice.
Input all details about your gift cards. Take note of the subcategory of your gift card, as there are several subcategories. If you input the wrong one, your transaction might not go through.
Input the value of your gift card.
Upload a picture of your gift card. Since it is an electronic card, screenshot the code and upload the image. Or you can write the code on clear paper, take a picture and upload it. Ensure the images uploaded are clear enough to verify your transaction quickly.
Click on submit.
Your transaction will be verified, and you'll get paid immediately.
Read also: How to trade unwanted US gift cards for online
buy Bitcoin with electronic gift cards – buy Bitcoin with electronic gift cards