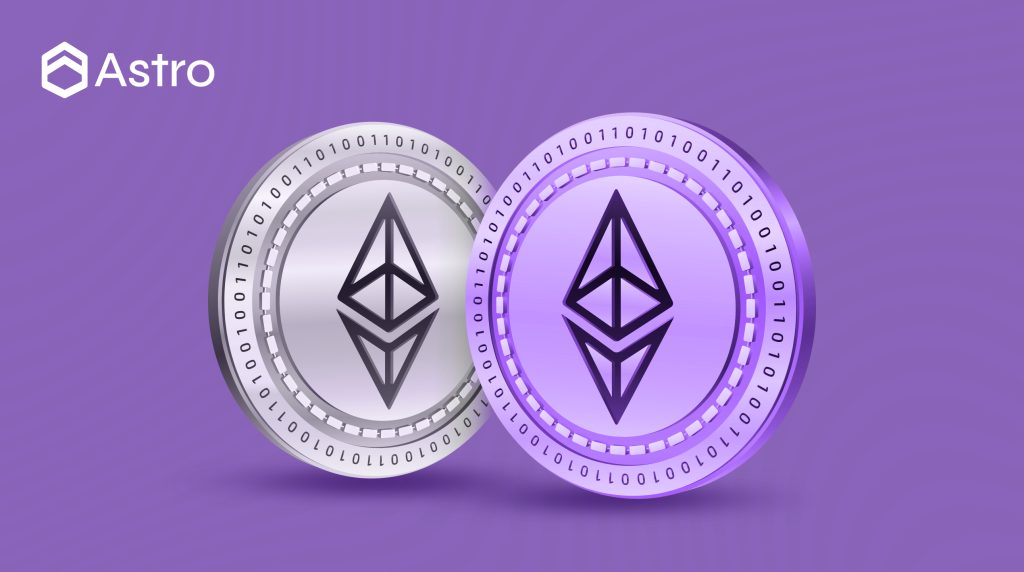 buy USDT with US gift cards
buy USDT with US gift cards : Did you know you can buy USDT with US gift cards in Nigeria? If you didn't, it's not bad because many Nigerian gift card holders are unaware of this type of exchange. However, if you want to diversify your investments with your gift cards and make more money, selling gift cards for USDT is the best way to go.
USDT is an acronym for United States Dollar Tether. USDT is a type of cryptocurrency called a stablecoin, meaning its value is usually stable, unlike other cryptocurrencies. The value of USDT is tied to the dollar, which means that a dollar equals 1 USDT. If you sell gift cards for USDT, you will be doing your income a lot of justice.
Also Read: How to exchange Sephora gift cards for USDT
The best platform to buy USDT with US gift cards in Nigeria
As a new gift card trader trying to find their way in the Nigerian gift card industry, it can be quite tricky. There are so many exchange platforms to choose from, which is overwhelming. Choosing the right exchange platform will go a long way in ensuring that you enjoy trading and make a huge profit. However, trading gift cards on the wrong platform will negatively impact your trading experience, and you will record losses.
In this vein, it is essential that you always go for the best platform, no matter what. You can start by researching exchange platforms before using them and asking questions. If you ask other Nigerian traders, they will tell you that Astro Africa is Nigeria's best gift card trading platform.
Astro Africa is the best because it prioritizes the needs of its customers by selling gift cards at the best rates. The rates you will find on Astro Africa are higher than those you will find anywhere. The platform is well secured with impenetrable firewalls and has no record of insecurity since its creation and launch years ago. Its customer service is also responsive and on-call 24/7. In using Astro Africa, you will experience seamless trades. You can use its rates calculator to calculate the current rates of your gift cards so that you can always know when to sell and buy them.
Traders that have used Astro Africa have had nothing but positive comments about the platform's reliability. So, create an account on Astro Africa and start trading. The platform is available on the web, Google Playstore, and Apple Store.
Complete guide on how to buy USDT with US gift cards
Astro Africa is easy to use with its intuitive user interface. This guide contains how to use all the features of Astro Africa.
How to create an account on Astro Africa?
To create an account on Astro Africa, you will need an email address and phone number.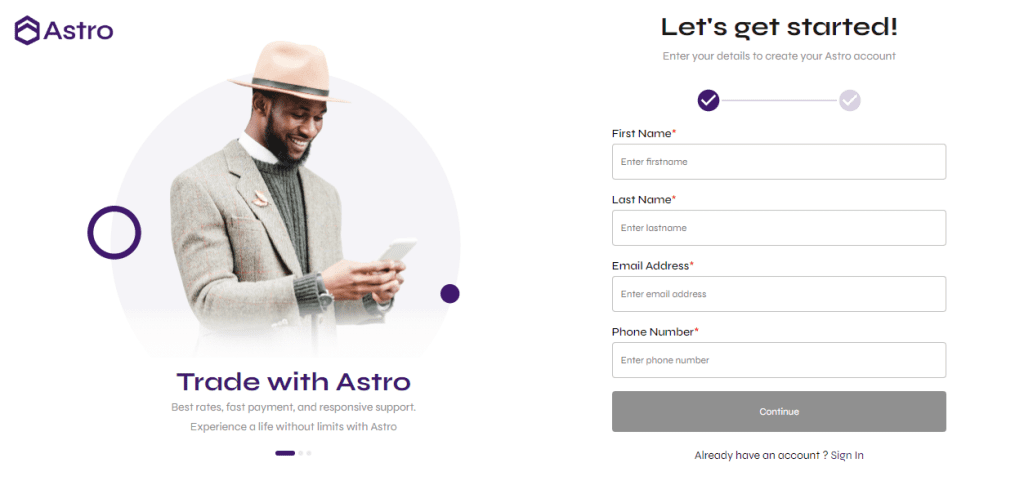 Visit the Astro Africa website or download the mobile app.
Click on Trade Now.
Enter your first and last name.
Enter your username and valid email address.
Enter your phone number.
Click continue.
Please select a country; it could be Ghana or Nigeria.
Input a username.
Input a password. Ensure that it is a strong one containing letters, alphabets, and symbols.
Input the referral code of whoever referred you so that they can be rewarded.
Check the box for "I agree to the Terms of Use and Privacy Policy."
Click on create an account.
Verify your email address by inputting the 6-digit code sent to your email.
You are officially a registered member of Astro Africa.
How to trade gift cards for USDT on Astro Africa?
After creating an account, the next step is to sell your gift cards at the best rates and get paid by following the steps outlined below.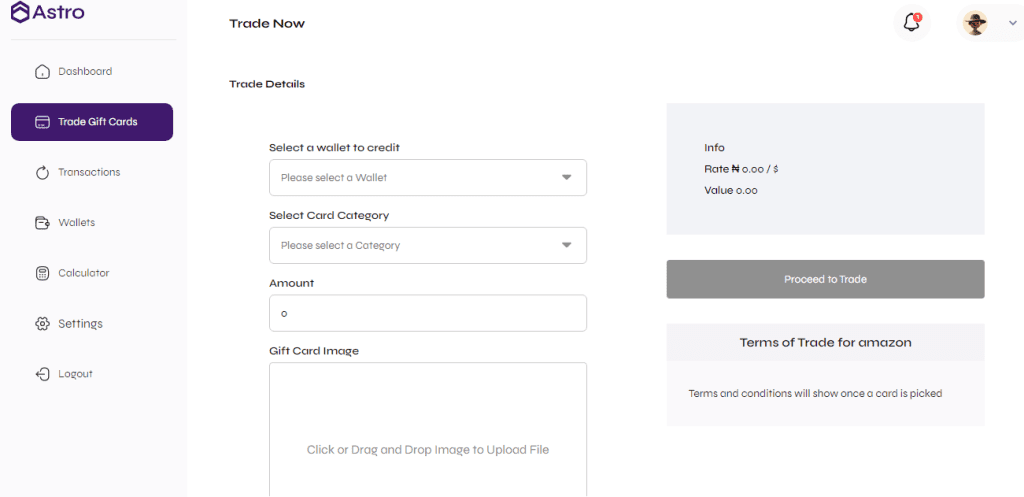 Log into your dashboard.
Click on trade gift cards, and all the gift cards supported by Astro Africa will be displayed.
Select the currency, Nigerian naira or Ghanaian cedis.
Select the gift card of your choice.
Input all details about your gift cards. Remember to take note of the subcategory of your gift card, as there are several subcategories. If you input the wrong one, your transaction might not go through.
Input the value of your gift card.
Click on submit.
Your transaction will be verified, and you'll get paid immediately.
How to use the Astro rates calculator?
The rates calculator helps you calculate your gift card's current rates without stress. All you have to do is follow the steps below.
Visit the Astro Africa website.
Click on check rates.
Select currency.
Select a gift card and subcategory.
Input the amount of the gift card in dollars.
The equivalent value in naira or cedis will be displayed.
buy USDT with US gift cards – buy USDT with US gift cards – buy USDT with US gift cards