NIKE gift card to Ghanaian cedis: A NIKE gift card is a prepaid card that can be used to purchase NIKE products at any NIKE store or on their website. It is a popular gift option for people who love sports or fitness and prefer NIKE products. NIKE gift cards are available in various denominations, ranging from $25 to $500.
Some features of NIKE gift cards include:
Convenience: NIKE gift cards can be purchased online or in-store, making them a convenient gift option.

Customizable: NIKE gift cards can be customized with a personalized message, making them a thoughtful and unique gift.

Flexible: NIKE gift cards can be used to purchase any NIKE products, including apparel, shoes, and accessories, giving the recipient the flexibility to choose what they want.

No expiration: NIKE gift cards do not expire, so the recipient can use them at their convenience.

Balance tracking: NIKE gift cards can be registered on the NIKE website, which allows the recipient to track their balance and usage history.
NIKE gift cards are indeed common in Ghana, as they are in many other parts of the world. These cards, which can be purchased with a pre-loaded balance are popular gifts for those who enjoy sports and athletic wear. However, in Ghana, it is not uncommon for people to trade these gift cards for cash. This may be because the person receiving the gift card would prefer to have cash instead of a card that can only be used at one store, or because they are in need of immediate funds.
NIKE gift card to Ghanaian cedis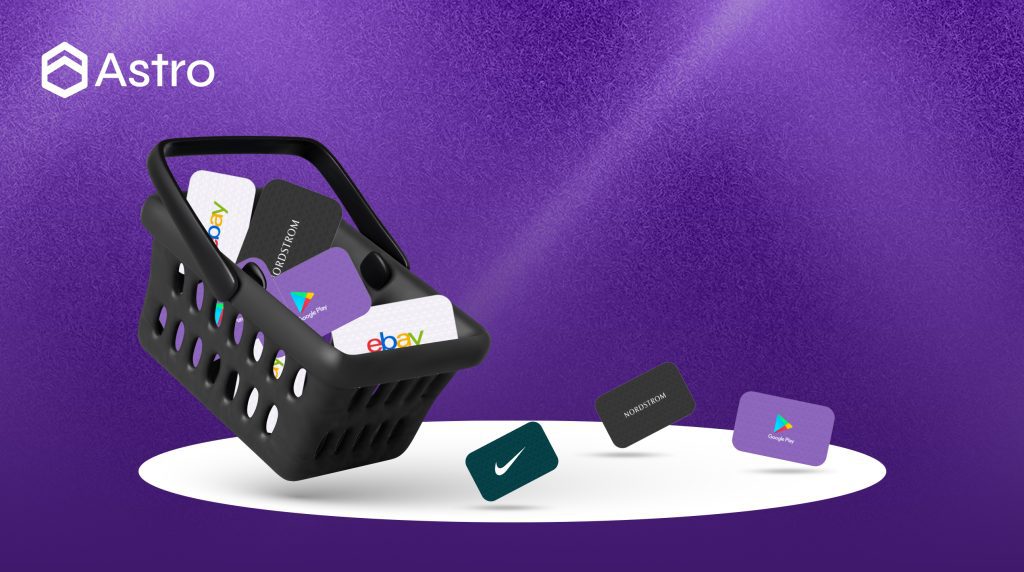 There are several ways to exchange gift cards for cash, depending on the specific circumstances and the preferred method of the individual. Some of the most common ways to do so include:
Gift card exchange websites: A gift card exchange website is a platform that allows users to buy, sell, or trade gift cards. Astro Africa is the leading gift card exchange platform in Ghana. It has gained popularity among Ghanaians due to its user-friendly interface, fast payment methods, and excellent customer service.

Sell to a friend or family member: If someone you know is interested in the gift card, you may be able to sell it to them for cash. This can be a convenient option, as you may not need to leave your house or pay any fees to exchange the gift card.

Sell the gift card online: Another way to exchange gift cards for cash is to go on social media and forums to look for potential buyers. This option is particularly useful if you have a specific gift card that you want to sell and are having trouble finding a buyer through other means. It's important to exercise caution when selling gift cards online, as there is always a risk of fraud or scams. Make sure to only deal with reputable buyers who have positive reviews or references from other sellers. Avoid any buyers who ask for your personal information, such as your credit card or social security number, as this is a red flag for potential fraud.
It's important to note that while these options may be convenient, they may not always be the most profitable. Astro Africa is not only the safest but also the most profitable way to sell gift cards in Ghana. We offer the best rates for a wide variety of gift cards, including popular brands such as Amazon, iTunes, Google Play, Nordstrom and many others. Our transparent and competitive pricing ensures that you get the best value for your NIKE gift cards, without any hidden fees or charges.
Trading NIKE gift card in Ghana
Astro Africa has emerged as the easiest way to trade gift cards in Ghana. With our user-friendly platform and secure payment processing, we have become the go-to option for people looking to sell their NIKE gift cards. If you're interested in trading gift cards on Astro Africa, there are a few steps you'll need to follow to get started:
The first step is to visit Astro Africa and create an account. To do this, simply click the "sign up" button on the homepage and provide your name, email address, and phone number.

Once you've created an account, log in to your dashboard. In the profile section, you'll need to add your local bank account details for withdrawals. With this done, you're ready to start selling your gift cards.

To sell a gift card, click on the "trade" button on your dashboard, and select the specific gift card you want to trade, in this case, a NIKE gift card. Input the value of the card and the rate calculator will show you the corresponding amount in Ghanaian cedis. Once you've confirmed the amount, click "proceed to trade" and upload a clear picture of your NIKE gift card.

Click "submit". We'll verify the gift card details and credit your Astro Africa wallet once confirmation is completed. Finally, you can withdraw your funds from your Astro wallet to your bank account or Mobile money.
NIKE gift card to Ghanaian cedis – NIKE gift card to Ghanaian cedis