data selling platform in Nigeria: Have you been looking for a platform to buy data at cheap prices? Then look no further, as we have the perfect solution for you.
data selling platform in Nigeria
If there is one thing that Nigerians can collectively agree on, it is the increasing data cost. Whether you are a heavy data consumer or not, you have definitely felt the brunt of the data cost and complained. That is why it is essential that you take great advantage of the opportunity we are about to present to you.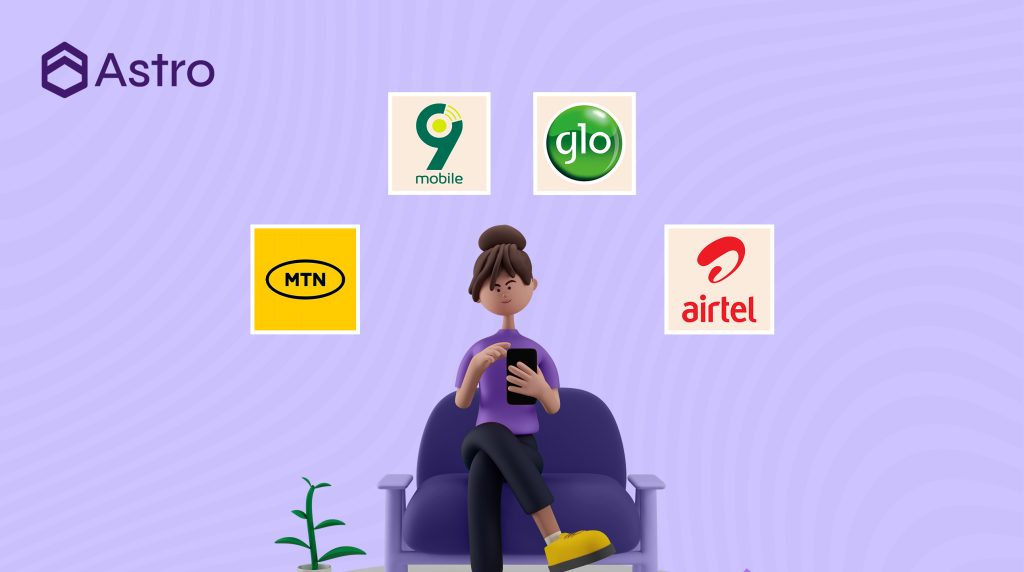 Network providers like Glo and MTN are always looking for ways to make data cheaper through their "awoof" data plans; still, the complaints are prevalent. This is because while they managed to make the data more affordable, the rate at which it runs out is too fast. The only solution to this issue is to find a platform that sells data at a cheaper price than network providers. With technology taking Nigeria by storm, payment solutions platforms are constantly evolving to figure out easier and more efficient payment methods. In this vein, several platforms now allow Nigerians to buy data at a lower price to reduce costs.
While most of these platforms are good and reliable, some are out there to scam; you must vet the platform before using it to avoid scams. There are also third-party vendors on Whatsapp that you should be aware of to prevent loss. For this, we have scoured the internet to find the best data selling platform in Nigeria in 2023.
What is the best data selling platform in Nigeria?
The best data selling platform in Nigeria is Astro Africa. Astro Africa is popular amongst Nigerians for selling gift cards at the best rates. Only recently did it recognize its users' needs and add the data selling feature to make cheap data plans more accessible for all. Astro Africa is legit and reliable, and you can get all your data bundles on any Nigerian network at discounted prices for Airtel, MTN, Glo, and 9mobile. With Astro Africa, you can say goodbye to looking for data resellers in your street before getting data. You can also say goodbye to your bank and other platforms disappointing you because of service downtime, as Astro Africa never experiences that.
The Astro Africa platform is also very fast, and your mobile number will get credited immediately after every transaction is approved and completed. The platform has a simple and intuitive user interface that makes navigation easy and stress free. If you are ever in an emergency situation and need a platform that will not disappoint you when you want to recharge your phone, use Astro Africa. Our customer service representatives are always working round the clock to ensure your needs are always met.
Apart from buying data directly, you can purchase airtime at low prices on Astro Africa and then buy data from your network provider. In buying airtime, if you mistakenly over purchase airtime and needs to sell the extra? Astro Africa is the platform for you. On Astro Africa, you can sell your airtime for cash at reasonable rates and get paid instantly.
Astro Africa also incentivizes its customers through its referral bonus program. Immediately you sign up on Astro Africa, you're given your referral code to share with friends with family so that you get paid for referrals whenever they trade. What makes it fun is that there's no limit to the number of people you can refer!
Complete guide: How to purchase data at low prices on Astro Africa
This is a comprehensive guide on how to buy data at low prices online using Astro Africa. Follow the steps below to create an account, purchase data, and stay connected.
Visit the Astro Africa website or download the mobile app to always trade on the go.
Click on Trade now.
Input your valid email address.
Input your phone number.
Click "Continue" to start the second step of the registration process.
Select a country, Nigeria or Ghana.
Input your password.
Input the referral code of your referee. If you don't have one, skip this section.
Agree to Astro Africa's terms of use and privacy by clicking the box.
Click create an account.
Astro Africa will verify your details and send a six-digit confirmation code to your email for verification.
Complete your account creation by adding a bank account and creating a transaction pin.
After adding a bank account, fund your Astro Africa wallet by clicking wallet. The wallet will be debited whenever you purchase data or airtime.
Select bills.
Click on data.
Select your network provider.
Select your preferred data plan.
Input your mobile number and click buy.
Your mobile number will be credited immediately.
You can use these steps to purchase airtime, DSTV subscriptions, and GoTV subscriptions from Astro Africa.