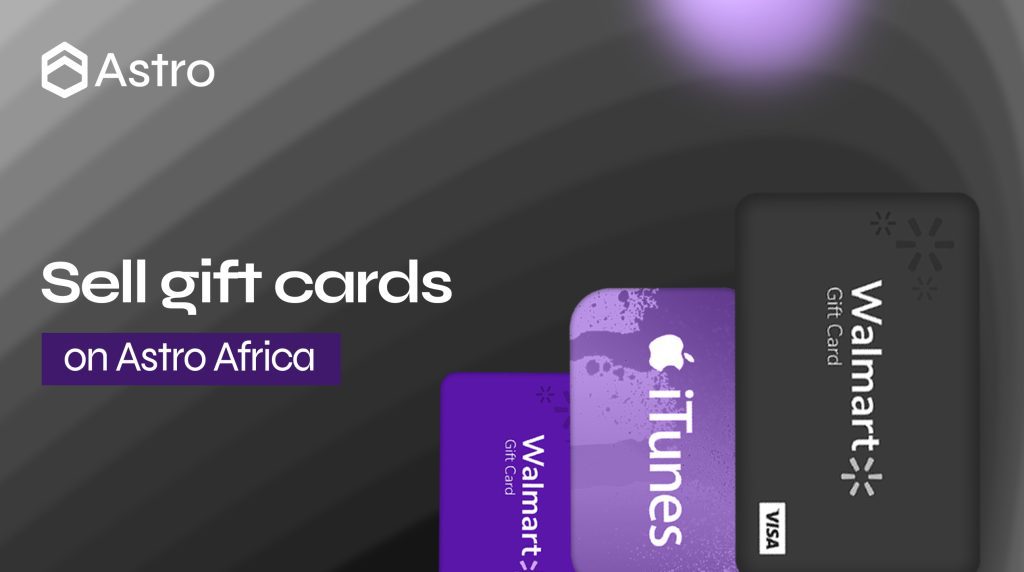 App to Convert Gift Cards to Cash
App to Convert Gift Cards to Cash: Did you know you can exchange unused gift cards for cash on Astro Africa? Do you know that there is an exchange platform in Nigeria and Ghana that is ever ready to give you the best value for your gift cards? Astro Africa is the platform you need to convert all your gift cards to quick cash. Gift cards expire, and inactivity fees get deducted after a year of inactivity, don't fall victim and lose your money; come and exchange it for cash and make wealth. Astro Africa sells gift cards at the best rates in Naira, cedis, and cryptocurrencies like Bitcoin, Ethereum, USDT, and BNB.
Astro Africa sells a wide range of gift cards, including Sephora gift cards, iTunes gift cards, Apple gift cards, eBay gift cards, and lots more.
Why exchange gift cards with Astro Africa?
The reasons you should exchange gift cards for cash on Astro Africa are not far-fetched. Our customers have continuously testified that our exceptional services make gift card trading easier and faster. Astro Africa is a trusted and reliable platform where you can trade gift cards and get paid instantly. Once you download the app and create an account, you can sell all your gift cards. As mentioned earlier, we accept a wide range of gift cards, including their various subcategories. So you never have to find another app to trade some of your gift cards. Astro Africa is your one-stop shop for converting gift cards to cash or crypto in Africa.
How to trade gift cards with Astro Africa
Trading gift cards on Astro Africa involves four major steps, and they are:
Create an account using your valid email address and phone number.
Add a local bank account.
Set up a transaction pin.
Trade gift cards on your dashboard and get paid instantly.
How much can I get by using the Astro Africa platform?
Astro Africa has an automated rates calculator that helps you calculate the current rates of your gift cards at all times. This calculator is essential in the life of every gift card trader because it enables you to stay on track and know the best time to sell. All you have to do now is visit the Astro website, click on check rates, input your gift card details and the equivalent value in your local currency will be displayed.
Terms and conditions of Astro Africa
The terms and conditions for trading gift cards on Astro Africa are simple. The platform is free, and we'll never deduct it from your proceeds. You can sell gift cards for cash or crypto at any time of the day without stress. We ask that you never share your transaction and login pin with strangers so you never have to worry about your assets getting stolen. At Astro Africa, the safety of your assets is of topmost priority. You can help us to help you by keeping your login details safe.
How to download the Astro Africa mobile app 
App to Convert Gift Cards to Cash
If you want to gain financial independence with Astro Africa through your gift cards, download the exchange mobile app so you can always trade on the go. You can join our growing community of traders by downloading the mobile app from the Google Play Store for Android users or the App Store for iPhone users. After downloading the app, create an account, add a bank account, set up your transaction pin and start trading for instant cash. The app is entirely free for all.