Ideal Platform To Pay Utility Bills: The most recent innovation at Astro Africa is our Utility Bills payment gateway. Astro Africa started as a gift card exchange platform that allows you to sell your unused gift card for cash. The recent technological development in the utility department in Nigeria has allowed third parties establishments to integrate a gateway system that will enable customers to pay utility bills on the platform.
In this article, you will learn about how to pay your utility bills on Astro Africa and why it is an ideal platform.
Ideal Platform To Pay Utility Bills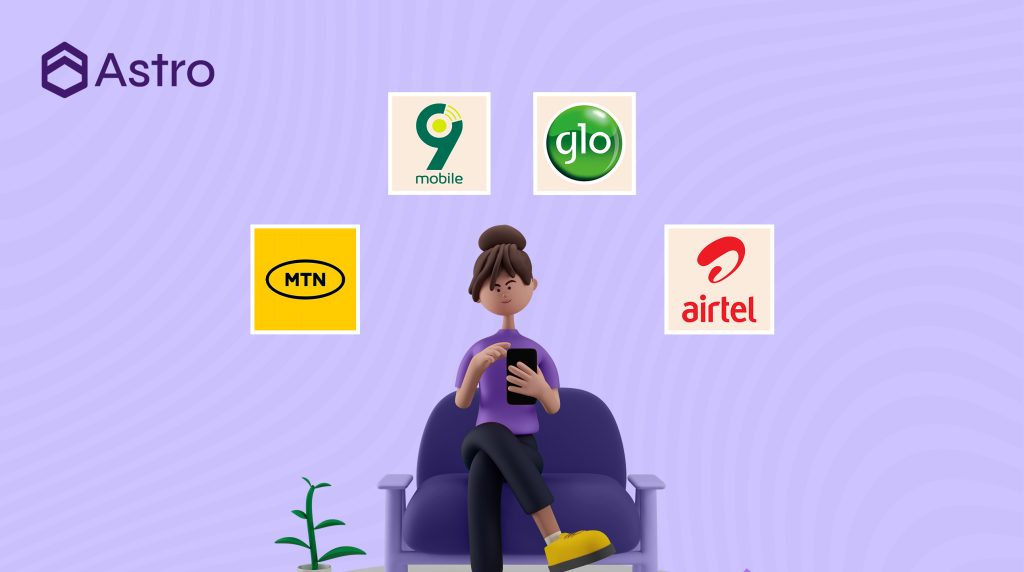 About Astro Africa Utility Payment Gateway
Astro Africa is the ideal platform for you if you're looking for a way to pay your bills without stress. Using the Astro Africa utility feature, you can pay for electricity bills, cable Television subscriptions, airtime, and data subscriptions.
You can pay your bills on the go from anywhere in Nigeria by simply logging into your account via the mobile app or Website. To use the Astro Africa Bill Payment segment, you must load your Naira or Dollar account by selling gift cards on the platform or directly sending funds to your wallet account.
The transaction speed is the most intriguing part of Astro Africa's bill payment function. Once you authenticate a transaction, you will receive the service, either, Data, Airtime, or code for your Electricity bill payment, within 5 minutes, sometimes less than that.
Astro Africa Utility Payment segment aims to make this bill feature a norm for all customers on our platform. Want to Pay your Electricity, Cable Network, or Airtime Bill? Astro Africa should be your destination.
How to pay utility bills using Astro Africa
Astro Africa is a pretty straightforward platform to use. You don't have to be familiar with the platforms to use them. As long as you know the basics of using a mobile app or website, you can seamlessly pay your Utility bills on the platform. The first thing you need to do when you download the mobile app or visit the website is to create an account. Once you have successfully created an account, you can easily access all the services offered by Astro Africa.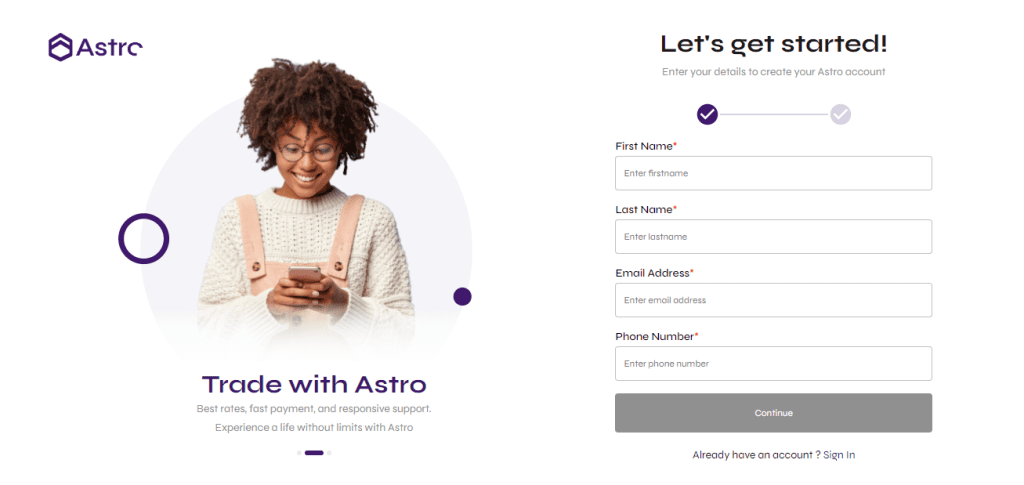 How to create an account on Astro Africa
Click on trade now.
Enter your first and last names.
Enter your email address and phone number.
Choose your country from the dropdown; Nigeria or Ghana
Enter your username and password.
Enter the referral code if you were referred so your referee can get paid after performing at least one transaction.
Agree to Astro Africa's terms of use and privacy policy.
Click on "Create Account". A 6-digit one-time password will be sent to your email for verification after clicking the button. Input the code to complete your registration process.
How To Pay Utility Bills On Astro Africa
Log into your account using your email and password.
Click the navigation button on the top left corner of your account dashboard. Select bills from the side menu.
Select the bill you are making payment for. It could be Cable subscriptions, airtime, data, or electricity bills.
Choose the subcategory you are paying for. Astro Africa provides the service for all network providers for Data Subscription and Airtime Purchases. And for Electricity Bills, we support IKEDC, IBEDC, AEDC, and several electricity distribution companies in Nigeria. All you have to do is choose the one that suits your location.
For example, IKEDC supplies some of the largest areas in Nigeria, including Oyo, Ogun, Osun, Kwara, and some parts of Niger, Ekiti, and Kogi States. Hence, if you live in these areas, select IKEDC.
Select your plan.
Input the amount and click Proceed to complete your transaction.
Your payment will be verified, and your bills will be paid immediately.
Other Features On Astro Africa
You can also sell your gift cards and cryptocurrency on Astro Africa. You can use the sales of these digital assets to fund your account for Utility Bill payments.
Also Read: How To Trade On Astro Africa