About iTunes Gift Card: iTunes gift cards are a popular gift option for people of all ages who love music, movies, TV shows, books, and apps. The gift card can be redeemed for any of the above items, making it a versatile gift for anyone with an iTunes account.
About iTunes Gift Card
The recipient must have an iTunes account to use an iTunes gift card. They can then enter the gift card code when prompted during the checkout process, and the balance on the card will be applied to their purchase. The recipient can use the gift card balance to purchase anything on the iTunes store, including music, movies, TV shows, books, and apps.
It's important to note that iTunes gift cards can only be redeemed in the country or region in which they were purchased. If you receive an iTunes gift card from another country, you may not be able to redeem it in your country.
Types Of iTunes Gift Cards
There are two (2) major types of iTunes gift cards, namely, physical and digital iTunes gift cards.
1. Physical iTunes Gift Cards
As the name implies, this sort of iTunes gift card is available in physical form, either in paper or plastic. A physical iTunes gift card can be purchased online or from physical stores. However, you must activate your iTunes gift card at the place of purchase before redeeming it.
You may purchase a real iTunes gift card for a loved one and customize it with a message. This allows you to personalize your gift card while maintaining its current value.
2. Digital iTunes Gift Cards
This is the virtual form of an iTunes gift card you don't own physically, but you will receive the 16-digit code via email. Your digital iTunes gift card works similarly to the physical card, so there are no nuances of use between the two types of iTunes gift cards.
How To Redeem an iTunes Gift Card
Open the iTunes Store or App Store on your Apple device.
Tap on your profile icon at the top of the screen.
Select the "Redeem Gift Card or Code" option.
Enter the 16-digit code that appears on the back of your iTunes gift card.
Tap on "Redeem" and wait for the verification process to complete.
Once your gift card is verified, the balance will be added to your Apple ID account.
You can now use your iTunes gift card balance to purchase items in the iTunes Store, App Store, or Apple Books.
Note: If you're using a Mac or PC, you can also redeem your iTunes gift card in iTunes by clicking on the "Account" menu, selecting "Redeem," and following the same steps
Also read: How To Trade On Astro Africa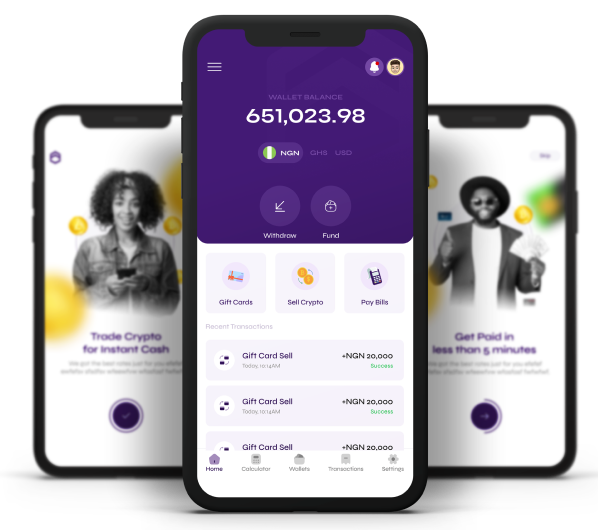 How To Solve Common iTunes Gift Card Errors
Here are some common errors associated with iTunes gift cards and how to solve them:
"This code has already been redeemed": If you receive this error message when trying to redeem an iTunes gift card, it means it has already been used. Double-check that you entered the code correctly and contact the person who gave you the gift card to verify that it hasn't been redeemed.
"Your iTunes gift card could not be redeemed because the code is invalid": This error message could mean that the code you entered was mistyped or you have an incorrect code. Double-check the code and try entering it again. If it still doesn't work, contact Apple support for assistance.
"Your iTunes gift card balance is not enough to make this purchase": This message means that the balance on your gift card is not enough to cover the cost of the purchase you are trying to make. You can add another gift card to your account or use a credit card to complete the purchase.
"You can't redeem a code from another country": This error message indicates that the iTunes gift card is from another country and can only be used in that specific country. Make sure that the gift card you are trying to redeem is valid for the country you are in.
"Your iTunes gift card cannot be redeemed at this time": This error message could mean a temporary problem with the iTunes Store or that your account has been flagged for fraudulent activity. Try again later or contact Apple support for further assistance.
How To Sell iTunes Gift Card On Astro Africa
You can also sell your gift card for cash and cryptocurrency on Astro Africa, the best gift card exchange platform in Africa. To sell your gift card on Astro Africa, you simply have to create an account with your email on our website (astroafrica.site) or mobile app (Mobile app is available for download on Google Play Store).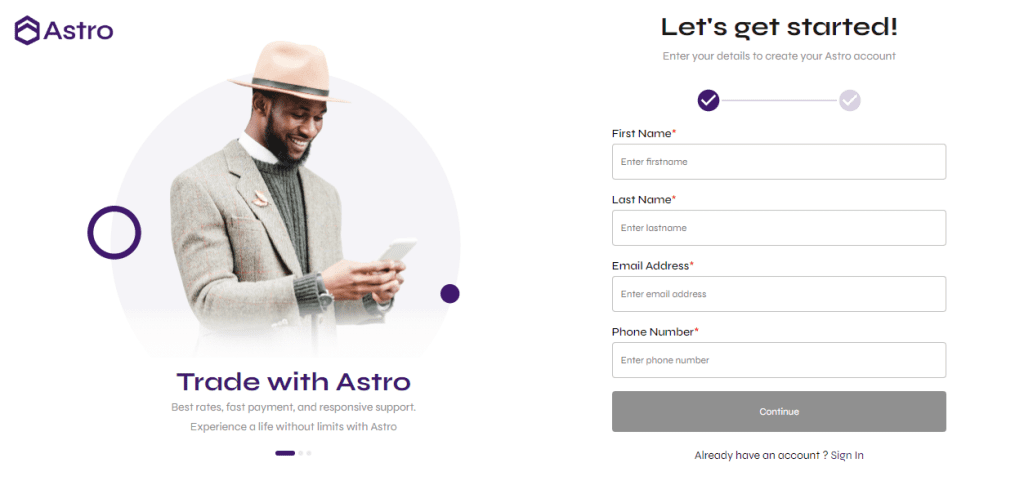 Follow these simple steps to sell your iTunes gift card on Astro Africa:
Create an account with your credentials and sign in.
Navigate to the sell gift card interface on your account dashboard and choose iTunes gift card as the voucher you want to sell
The rate calculator will give you the value in your local currency; proceed with the trade by clicking on "sell gift card"
Provide the gift card information and a picture of the gift card.
Once the authenticity of the gift card is confirmed, your account will be credited.
Provide your bank account information and make a withdrawal.