Bitcoin Investment In Ghana: In the past decade, we have witnessed Bitcoin go from as low as $10,000 to its all-time high of over $60,000 and then plunge downwards again. It has been a roller coaster ride for most crypto traders, but we are still here, which should count as something. Before now, there were two sides to the argument about the success and future of Bitcoin, and Ghanaians were almost evenly divided.
For some, bitcoin was the future of currency and investment, while others argued that investing in Bitcoin was too risky because of the instability of the crypto exchange market.
Since the value of Bitcoin reduced past half of its highest value, the latter group has doubled down on their arguments about Bitcoin not being a good investment. While some have become afraid to trade Bitcoin because of the bear market, many remain undeterred. The momentum around Bitcoin is still building up, and those that are strong and the patient will reap the fruit of their labor soon.
What is Bitcoin?
Bitcoin is a decentralized cryptocurrency created by a group of programmers under the pseudonym Satoshi Nakamoto. Since the inception of cryptocurrency till date, Bitcoin is still one of the most used cryptocurrencies in the world. Bitcoins only exist online, so you cannot walk into a bank to withdraw Bitcoin. You can only withdraw Bitcoin from your crypto wallet (hot or cold wallet) as cash via exchange platforms in Ghana.
One of the characteristic features of Bitcoin is that it was created in a limited supply of 21 million units. This was done by the creators to prevent inflation and control the amount of Bitcoin in circulation. New bitcoins are added to the Bitcoin pool every 10 minutes, and the delayed time interval increases its scarcity and positively impacts its demand, supply, and exchange rate. This is one of the reasons why Bitcoin is a good investment vehicle.
How to invest in Bitcoin in Ghana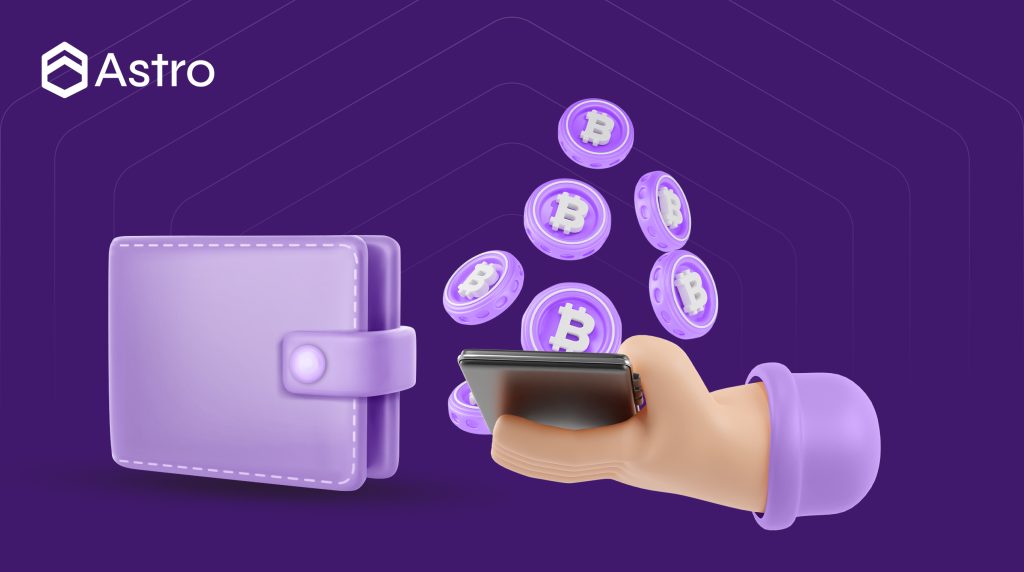 Investing in Bitcoin is not an easy thing, especially if you have a low investment risk threshold. To invest in Bitcoin, there are four important things you need.
An exchange platform
Bitcoin wallet
secure internet connection
Of these four, the most important thing is the exchange platform. The exchange platform you choose for your crypto trades is a strong determinant of your success as a crypto trader. If you're lucky, a crypto wallet will accompany your chosen platform.
The best crypto exchange platform in Ghana
Ghana is currently a hub of different crypto exchanges. Every day, a new crypto exchange platform is launched in Ghana, but it's important to note that you can't trust all of them. Getting scammed of your Bitcoin online is very easy, so you must apply caution.
Before choosing an exchange platform, make you conduct proper research using the following parameters.
High-level security that makes their firewalls impenetrable to outsiders.
Responsive customer service.
A simple and intuitive user interface to make platform navigation easy.
Sells other cryptocurrencies aside from Bitcoin if you want to diversify your investments.
A knowledge-based blog that teaches new traders how to navigate the crypto marketplace.
Low or no fees at all so that traders can enjoy their profits in full.
Referral bonuses to incentivize their customers and boost customer service.
Active social media presence so that you can track their online activities.
If you can find a platform packed with all the features, you're set up to win as a Bitcoin trader. An exchange platform in Ghana that contains these features is Astro Africa.
Astro Africa is a customer-centric exchange platform that allows you to sell Bitcoin for Cedis at the best rates. The rates of Bitcoin are not constant due to the volatility of the exchange. Hence, Astro Africa incorporated a rates calculator to help traders in Ghana keep up with the current exchange rates.
Immediately you sign up on Astro Africa; you become eligible for the Astro Bitcoin wallet. With this wallet, you can store your Bitcoin until you're ready to sell. You only need your email and phone number to create an account.
How to sell Bitcoin on Astro Africa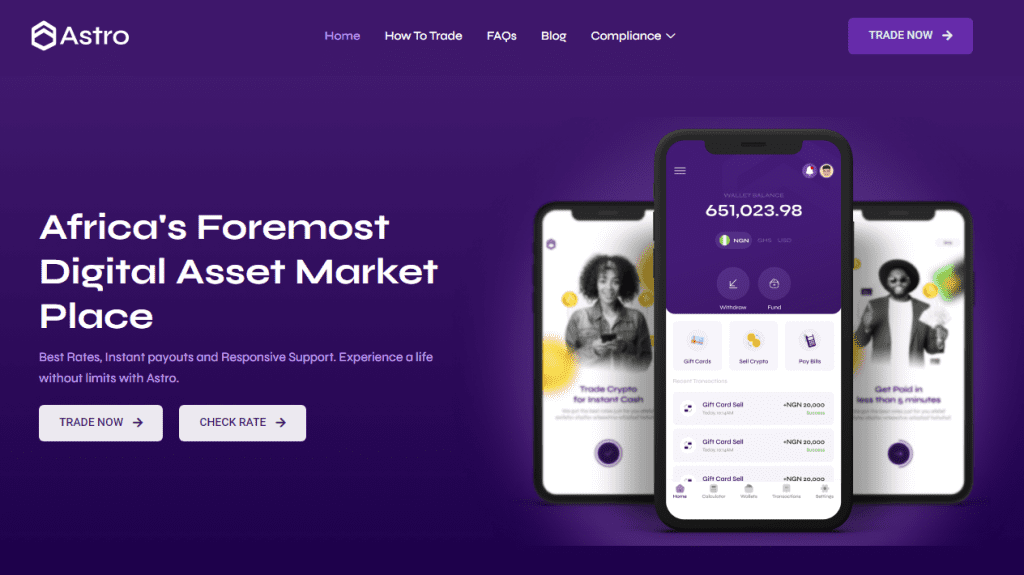 Download the Astro Africa crypto trading app from Google Playstore or App Store.
Click on Trade now.
The registration process involves two steps. For the first step, type your first and last name.
Input your valid email address and phone number.
Press "Continue" to start the second registration process step.
Select a country, Ghana and input your password.
If you were referred, input the referral code.
Agree to Astro Africa's terms of use and privacy by clicking the box.
Click Create an account.
Proceed to sell your Bitcoin for cash by clicking sell crypto.
Select Bitcoin as the cryptocurrency you want to sell.
Input all the Bitcoin details and you'll be paid in less than 10 minutes.