Swap Gift Cards In 2023: Swap gift card in 2023: Some people would get actual gift cards they can use, while others wouldn't. It is really disappointing to receive gift cards that you cannot use because they will eventually end up in one of your boxes or drawers, or you may decide to give them to someone who can or Swap it for cash and other digital assets. Your best bet is to sell at Astro Africa, the leading digital asset marketplace. 
Swap Gift Cards In 2023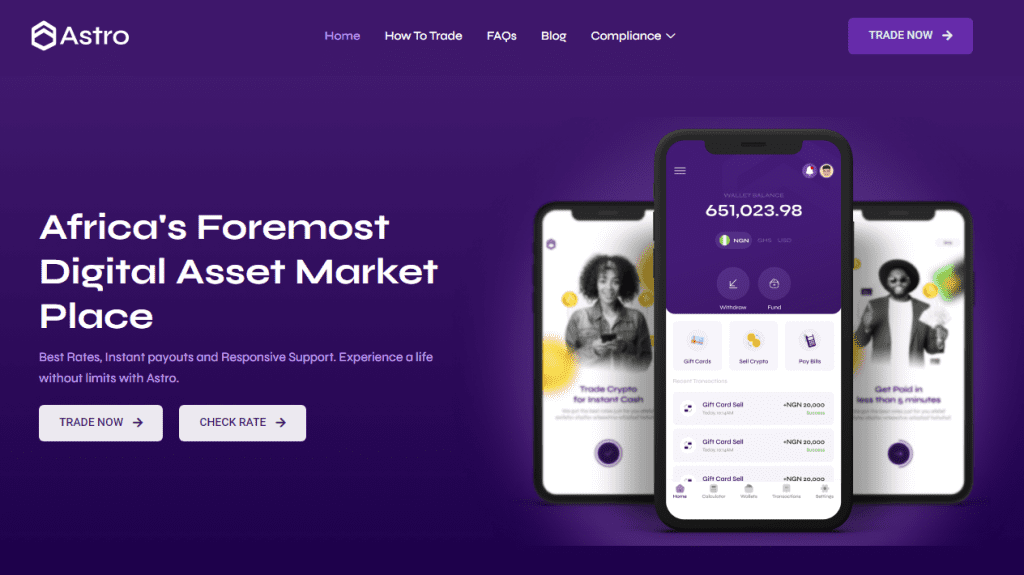 Astro Africa – Best Platform To Trade Your Gift Card
Without wasting much of your time, the best place to trade gift cards in Nigeria and Ghana is Astro Africa. Astro Africa is an exchange platform created for Nigerians by a Nigerian, and it is quite obvious from how the platform is laid out that it is easy to use. Astro Africa makes exchanging gift cards for cash and cryptocurrency easy. You don't have to worry about getting scammed or ripped because Astro Africa is well-secured and intentional about protecting your assets.
Astro Africa offers one of the best exchange rates for gift trade in the market. You can confirm the prevailing exchange rate of tradeable gift cards using the rate calculator feature on the website and mobile app.
Astro Africa sells gift cards at the best rates, and you can get paid in Naira, cedi, and cryptocurrencies. With Astro Africa, you're limitless and unstoppable. The transactions are always seamless, and you will get paid instantly. To sell gift cards on Astro Africa, you must become a registered user and add an external bank account or crypto wallet.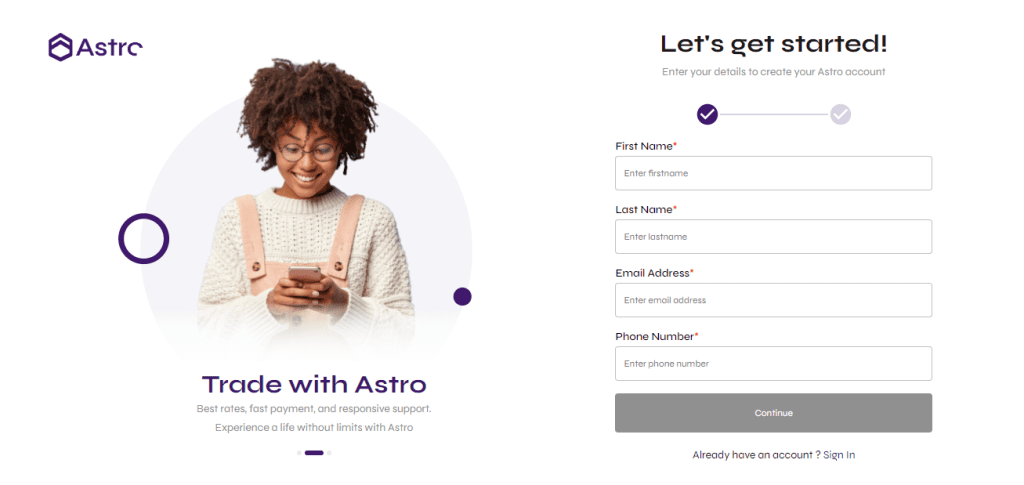 Sign Up & Start Selling Your Gift Cards!
So, sign up with Astro Africa and start selling your Gift cards for cash and cryptocurrency. The process of signing up is pretty simple. You can create an account through our website or through the mobile app available for download on the Google Play Store.
Also Read: How To Trade On Astro Africa
Sell Gift Cards For Bitcoin And Cash On Astro Africa
Follow the steps below to convert gift cards to cash and Bitcoin.
Log into your account with the email and password you used in creating the account.
Click on sell gift cards, and a list of gift cards will be displayed.
Select the gift card you want to sell.
Select a wallet to credit (Which could be a Nigerian, Ghanaian, or Bitcoin wallet at this point).
Select the gift card category. Ensure to choose the category that best suits the gift card you have
Input the amount of the gift card.
Upload an image of the card and a note (optional).
Click on submit on the upper part of your screen. Your BTC wallet or bank account will be credited immediately.