redeem a Steam gift card online: Do you have Steam gift cards in Nigeria or Ghana and don't know how to use them? This article will show you how to redeem Steam gift cards online and get paid.
What are Steam gift cards?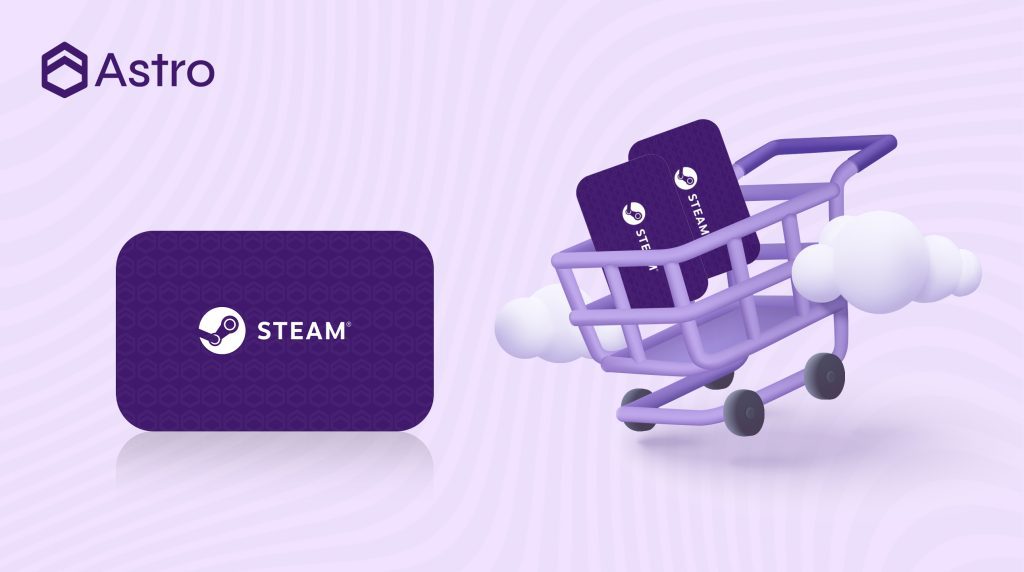 In Nigeria and Ghana, Steam gift cards are merely a means to an end. They are sold for money on exchange platforms like Astro Africa, and traders are paid the equivalence of their card in Naira or cedis. In the Western world, Steam gift cards are used as an alternative means of payment for the purchase of the products distributed by Steam.
Steam is a gaming platform that deals with various gaming software and hardware. After purchasing the Steam gift card, the recipient receives an activation code that can be used to add money to their Steam wallet. The funded Steam wallet can then be used to purchase games and other software on the website. However, Steam gift cards cannot be used the same way in Nigeria and Ghana because there are no Steam stores to accept them.
Here are 7 fun facts about Steam gift cards you should know before converting them to cash.
There are two major types of Steam gift cards, and they are physical and digital or ecode Steam gift cards. The physical Steam gift card are distributed in four different denominations, namely $20, $30, $50, and $100. The digital Steam gift card is distributed in five different denominations $5, $10, $25, $50, and $100. The differences in the denominations account for the major differences between physical and digital Steam gift cards.
Steam wallet gift cards do not expire, but you must watch out for inactivity fees. To prevent a reduction in the card's value, convert Steam gift cards to cash on Astro Africa.
PayPal can be used to pay for products on the Steam website.
While playing games on Steam, you can win items and decide to sell them for real money.
For gamers, digital Steam gift cards are the best, but for traders, physical Steam gift cards are the best. Digital gift cards allow easier access to the Steam platform than physical ones for gamers. On the other hand, physical gift cards have higher exchange rates than digital Steam gift cards, which is why traders prefer them.
Steam gift cards give gamers access to PC and Mac games.
With Steam gift cards, gamers can purchase games from all over the world and enjoy diversity.
Complete Guide: Redeem a Steam gift card online and get paid
As mentioned earlier, there are no stores that accept Steam gift cards in Nigeria and Ghana, so they are exchanged for cash on a gift card exchange platform. A gift card exchange platform is a marketplace where gift cards can be bought with money or sold for cash. Several platforms in Nigeria sell gift cards for cash, and one of them is Astro Africa.
Astro Africa is still praised for being the best gift card exchange platform in Nigeria and Ghana. Astro Africa makes gift card trading easy by rendering swift and easy gift card trading to traders in Nigeria and Ghana. Traders that have used Astro Africa have had nice things to say about how the platform prioritized their needs by selling gift cards at the best rates with their responsive customer service. Yes, Astro Africa sells Steam gift cards at the best rates, which is over 80% of the face value of the gift card.
If you want to be a successful gift card trader in Ghana and Nigeria, come to the winning side and let Astro Africa help you to achieve your trading goals.
The guide below shows you how to trade your Steam gift cards on Astro Africa and get paid instantly.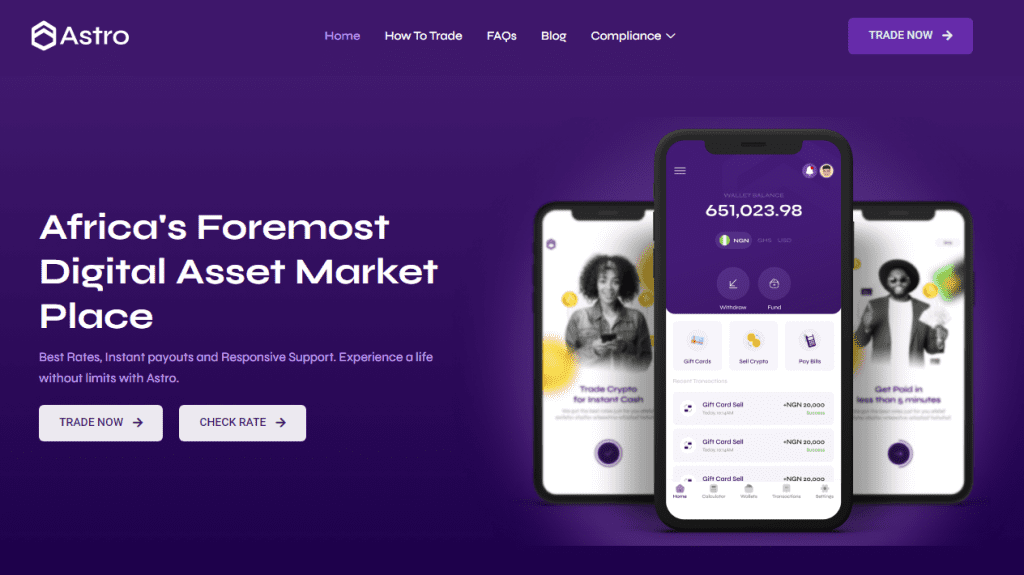 Visit the Astro Africa website or download the Google Playstore or Apple Store mobile app to create an account and start trading.
Click on sign up.
Input your first and last name.
Input your valid email address and phone number.
Enter the country of residence.
Enter your username.
Input your password.
Input the referral code of whoever referred you so they can be rewarded.
Click sign up, and Astro Africa will verify your details. You have now become a registered user on Astro Africa.
You will be immediately taken to your dashboard.
Complete your registration by creating a transaction pin and a Ghanaian bank account. After the transaction, your accounts will be credited.
Click on sell gift cards, and all the gift cards supported by Astro Africa will be displayed.
Select the currency, NGN, or GHS.
Select the gift card. Astro Africa sells more than 10 gift cards, so you might have to scroll to find a Steam gift card.
Input all details about your gift cards. Take note of the subcategory of your gift card, as there are several subcategories. If you choose the wrong gift card subcategory, your transaction will be rejected, and you must correct it.
Input the value of your gift card in dollars.
Upload a clear picture of your gift card.
Click on submit, and Astro Africa will proceed to process your transaction.
Your transaction will be verified, and you will get credited immediately.