$100 Target Gift Card: Do you have a Target gift card, and you've been wondering how to use it in Nigeria? Well, this article is for you, as Astro Africa has all the answers on how to use your Target gift cards and make good money.
What is a Target gift card?
Target gift cards are distributed by Target, one of the world's most popular merchandise and retail store. Target gift cards are so popular because of the variety of things that can be bought with them at Target. Target sells everything from beverages, apparel and accessories, household essentials, baby wear, home decor, furniture, kitchen and dining utensils, and farming equipment. The tagline of Target is "Expect more, pay less" because items are sold at discounted prices. There's nothing you can't find in Target, which makes its gift card unique even though it's a closed-loop gift card.
$100 Target Gift Card
There are two types of target gift cards, the physical kind and the digital type. Both gift cards are sold in Nigeria, but the physical target gift cards have a higher exchange rate than the digital type because of the differences in demand and supply. Physical target gift cards are in higher demand than digital target gift cards.
Where to sell Target gift cards in Nigeria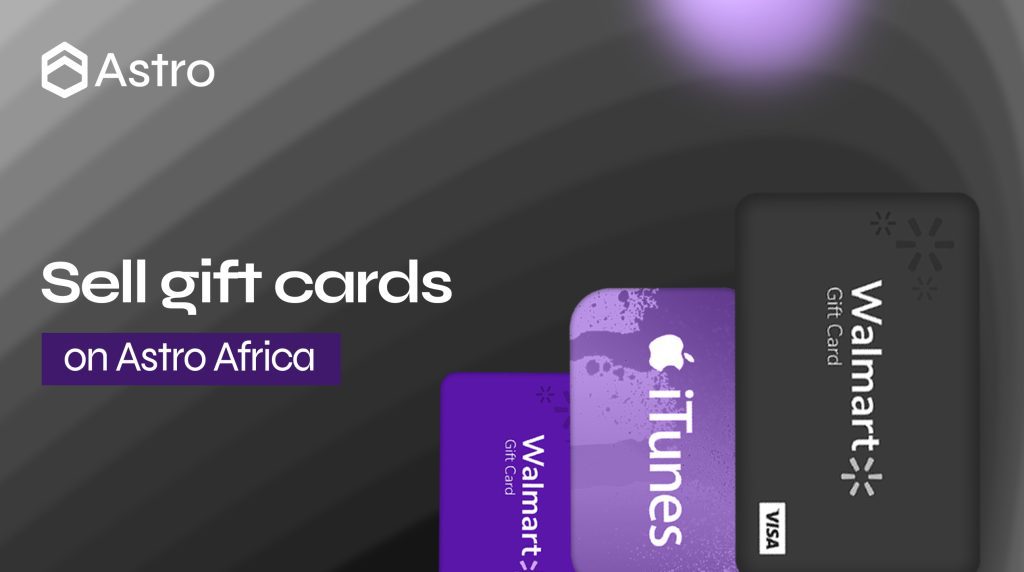 Your $100 Target gift card is worth more than just a card you can toss in a corner because you cannot redeem it in stores. Astro Africa is bringing you good news today because you can now sell Target gift cards for cash and get paid immediately.
Astro Africa is the best gift card exchange platform in Nigeria. The platform is customer-centric, as it puts its customer first and above anything else. Gift card traders that have used Astro Africa for their trades can attest to the simplicity and uniqueness of the platform. Astro Africa sells gift cards at fantastic rates to help you maximize your profits. Other platforms sell gift cards at 70% face value, but Astro Africa sells gift cards at over 80%. When you trade with Astro Africa, you can sleep peacefully knowing that your gift cards are safe and cannot be accessed by unauthorized third parties because the platform is fortified with the best security technology.
Astro Africa is reliable and trustworthy thanks to our intuitive and easy user interface, making trading swift and fast. After every transaction, Astro Africa will pay you immediately. If you face any difficulty whilst using the platform, Astro Africa customer representatives are very responsive and available via all social media channels.
Astro Africa incentivizes its users through referral bonuses. As you create an account on Astro Africa, you become eligible for your unique referral code. You can share the code with as many people as you want, and as long as it is used to create an account and perform at least one trade, you will get paid.
Astro Africa is a platform that supports multiple payment options. So, you can also convert your gift cards to cryptocurrency or Ghanaian money and get paid instantly.
How to sell a $100 Target gift card on Astro Africa
Follow the simple steps below to create an account and trade Target gift cards for cash.
Visit the Astro Africa website now.
Click on Trade now.
Input your first and last name.
Input your valid email address.
Input your phone number.
Click "Continue" to continue the registration process.
Select a country, Nigeria or Ghana.
Input your password.
Input the referral code of whoever referred you so they can be rewarded.
Agree to Astro Africa's terms of use and privacy.
Click Create an Account.
Astro Africa will verify your details and send a six-digit confirmation code to your email for verification.
Input the code in the space provided to complete the verification process. You have now become a registered user on Astro Africa.
Complete your account creation by adding a bank account and creating a transaction pin. As long as you complete this step, you will get paid immediately.
Click on Trade gift cards, and all the gift cards supported by Astro Africa will be displayed.
Select the currency.
Select the Target card as the gift card of choice.
Input all details about your gift cards. Take note of the subcategory of your gift card, as there are several subcategories. If you input the wrong one, your transaction might not go through.
Input the value of your gift card.
Upload a picture of your gift card. If it's an ecode, screenshot the code and upload the image. Or you can write the code on clear paper, take a picture and upload it. Ensure the images uploaded are clear enough to verify your transaction quickly.
Click on submit.
Your transaction will be verified, and you'll get paid immediately.