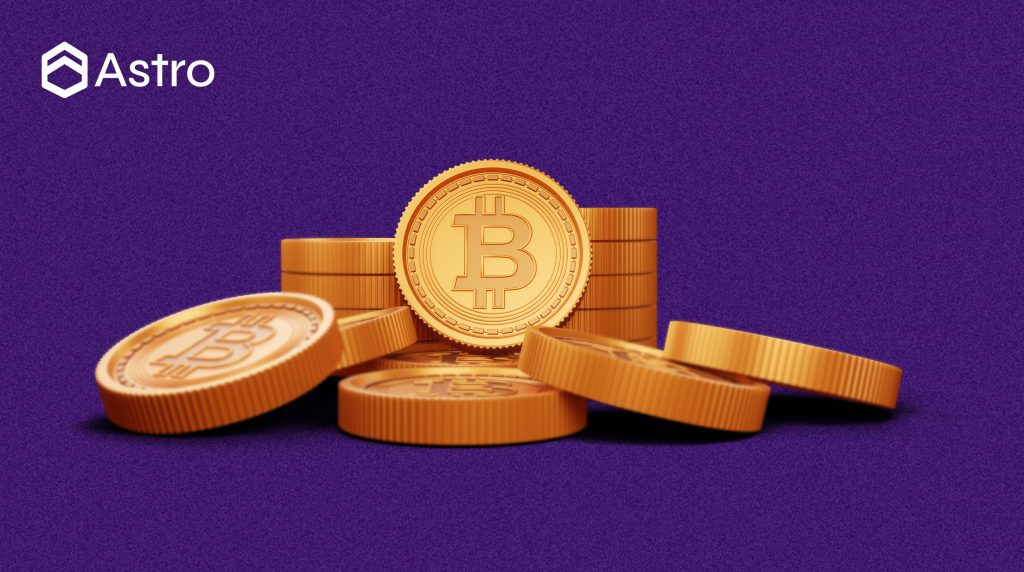 How Does Bitcoin Work: Bitcoin is undoubtedly the most popular cryptocurrency in Ghana. In Ghana, you can buy Bitcoin from crypto exchange platforms that list them. The reason for the increasing popularity of Bitcoin in Ghana is that many Ghanaians are using the venture as an alternative means of income.
How Does Bitcoin Work
When the prices of Bitcoin are not plummeting, Bitcoin is a viable investment. Many Ghanaians might disagree because of the fluctuations of its exchange rates and their low-risk threshold, but it wouldn't take away the fact that many have become millionaires by trading Bitcoin for cash at the right time.
To be a Bitcoin trader, one must be patient because it's only then that you can amass profits from trading any crypto.
Before you can spend Bitcoin in Ghana, you must convert it to cash on an exchange platform. There are more than 100 exchange platforms in Ghana which might make it quite challenging to find the right one. However, there are features you must look out for, and they are listed in the next section.
Features of a good crypto exchange platform
The features you must look for in a good crypto exchange platform are listed below.
Reliability: A good crypto exchange platform must be reliable. This simply means that the platform must always be available without recurring issues of crashes or bugs. As a crypto trader, you should be able to put your trust in the platform, never failing you. The platform must also be transparent and forthcoming whenever there's an issue so that traders can be aware. For example, the exchange platform should be able to notify its users either via email or text about service downtime. This simple gesture eases the mind of traders.
Security: If the exchange platform does not have a good track record of protecting the assets of its user, do not use it. Even if the platform promises you the highest rates in the world, do not succumb because it is never worth it. Ensure that the platform employs efficient security measures to protect your assets.
Trading fees: There are exchange platforms that do not charge transactions, while there are others that do. If you're a new crypto trader, find a platform that charges little or nothing for crypto exchanges to maximize your profits.
Exchange rates: Choose a platform that sells crypto at the best rates to prevent losses. Some platforms sell Bitcoin below the exchange rate on the exchange market, and those are the kind of platforms you must avoid. Also, ensure that the platform has a crypto rates calculator so that you can easily calculate the current rates of your gift cards.
Where to sell Bitcoin in Ghana?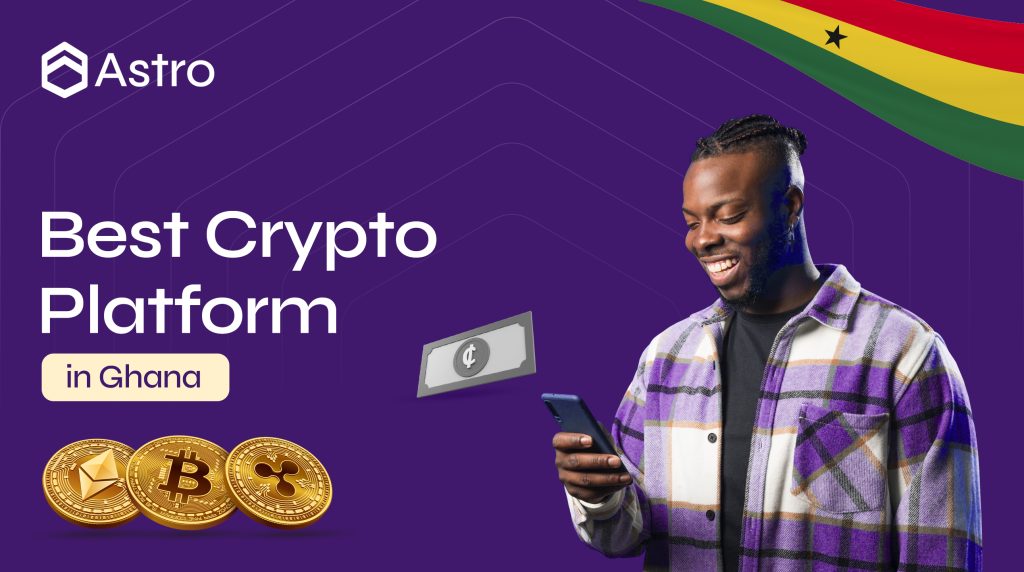 If you want to trade Bitcoin successfully, you must find a platform that contains all the features listed above. One of the few platforms that do is Astro Africa. Astro Africa is Ghana's best crypto exchange platform because it allows you to sell Bitcoin at the best rates and get paid immediately. All the features listed above are embedded in Astro Africa, including the rates calculator. To sell Bitcoin on Astro Africa, follow the steps below.
Create an account via our mobile app or website.
Click on Sell Crypto on your account dashboard.
You can sell Bitcoin, Ethereum, USDT (Tether) and BNB. Choose Bitcoin as your preferred choice.
On the next page, choose your payout wallet (Naira or Cedi wallet). Choose Cedi wallet.
Enter the amount in dollars. The calculator will display the amount you will receive in your local currency; click on Proceed if you agree with the terms.
The system will provide a wallet address that you can either copy or scan the displayed bar code to get; click on "I have sent Bitcoin" when you send the coin to the provided wallet address.
Your wallet will be credited immediately after the Bitcoin transaction is verified.