About Visa Gift Card
If you're looking for a versatile and convenient gift option, the Visa Gift Card is an excellent choice. With its widespread acceptance, this prepaid card can be used to make purchases virtually anywhere that accepts Visa debit cards, including online stores, brick-and-mortar retailers, and restaurants.
The Visa Gift Card is easy to use and makes the perfect gift for any occasion, whether a birthday, holiday or just a way to say "thank you." The recipient can use it to purchase at their favourite stores, buy groceries, or even pay bills online. Plus, it eliminates the problem of exchanging unwanted gifts or trying to guess what someone might like.
When you purchase a Visa Gift Card, you can choose the amount you want to load onto the card, usually ranging from $25 to $500. The recipient can use the card for multiple transactions until the balance is depleted. Additionally, some Visa Gift Cards have added security features, such as a unique PIN code, providing an extra layer of protection against fraud.
If you're concerned about giving the perfect gift, the Visa Gift Card takes the guesswork out of the equation. Its versatility, convenience, and widespread acceptance make it an excellent choice for anyone on your gift-giving list. A Visa gift card is an Open Loop gift card, meaning it is more or less like an ATM card.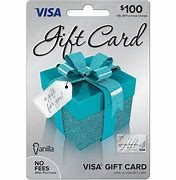 How To Use A Visa Gift Card
A Visa gift card is similar to a credit or debit card. It is accepted everywhere a Credit or Debit gift card can be used. Here are the steps to use a Visa gift card:
Check the balance: Before making a purchase, ensure you know the remaining balance on the gift card. You can check the balance by calling the phone number on the back of the card or visiting the issuer's website.
Activate the card: Some Visa gift cards may require activation before use. Follow the instructions provided with the card to activate it.
Use the card: When making a purchase, present the Visa gift card as a payment method. Swipe the card or enter the card information online, as you would with a regular credit or debit card.
Choose "Credit" or "Debit": When prompted to choose between "credit" or "debit," select "credit." This will bypass the need to enter a PIN number.
Sign the receipt: If required, sign the receipt to complete the purchase.
Keep the card: If there is any remaining balance on the card after making a purchase, you can use it for future purchases until the balance reaches zero or the expiration date on the card passes.
It's important to note that Visa gift cards may have certain limitations, such as expiration dates, activation fees, or usage restrictions. Be sure to read the terms and conditions of the gift card before using it to avoid any surprises or issues.
You can also choose to sell your Visa gift card on Astro Africa, the best digital exchange platform in Nigeria and Ghana.
Astro Africa provides the market's best conversion rate for gift cards. When you trade on Astro Africa, you get the most out of your gift card. Before agreeing to a transaction, use the rate calculator to check the current exchange rates for different gift cards. 
Both mobile apps and websites offer Astro Africa services. Excellent user interface and experience designs define the platforms. The platforms are appealing to the eye and simple to use. The mobile app is available for download from the App Store and Google Play Store.
Additional payment options are available for Astro Africa. You can get paid in naira, cedis, or cryptocurrencies. After a trade, funds are promptly sent to customers' Wallet thanks to our quick payment system. If you need help trying to sell your gift card, you can also get in touch with our customer service system.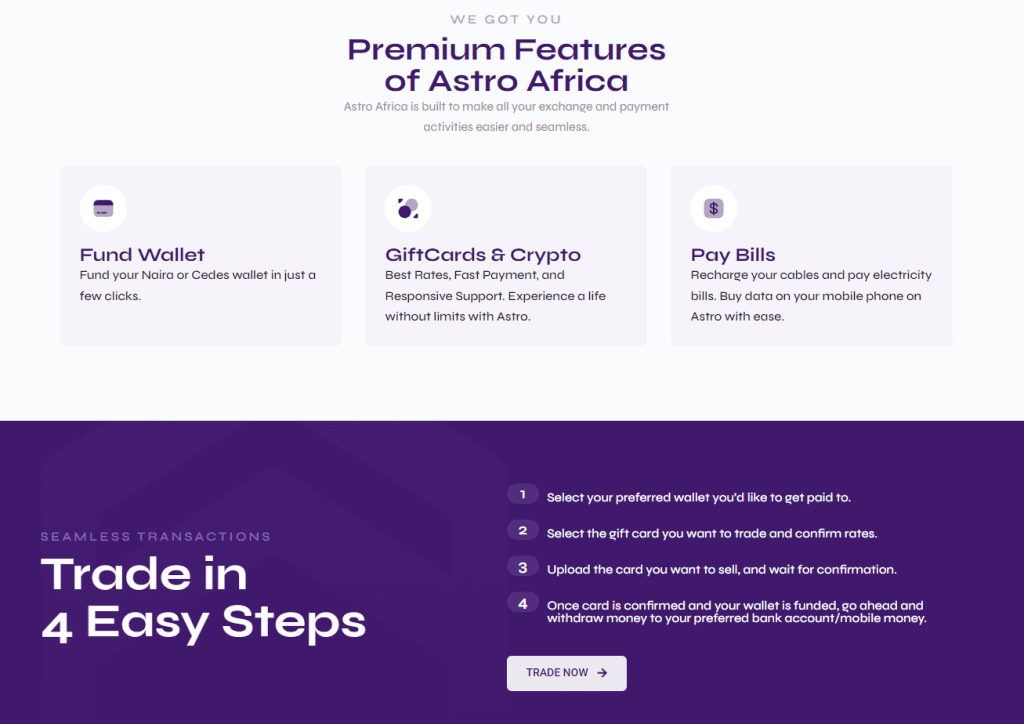 How To Trade Gift Card On Astro Africa
Visit the Astro Africa website or download the app from Google Play Store or App Store.
Existing users should scroll down and click "Sign Up," and log into their account by inputting their email and password.
After creating your account or logging in, you will be directed to your dashboard.
Complete your account setup by adding a phone number, a bank account and/or a crypto wallet, and setting up your PIN, then click save.
Select sell gift cards and a list will be displayed.
Choose a wallet to credit (a bank account in Nigeria or Ghana or a cryptocurrency wallet).
Choose the category of gift cards that correspond to your gift card.
The value of the gift card.
Your gift card in a clear image that you upload.
Describe the image.
Select "Submit." Your transaction will be examined and verified in a few minutes, and your account will be credited.