Where To Sell CVS Gift Card In Nigeria; Gift cards are resourceful monetary products used majorly as a store of value and a medium for exchange. There are various brands of gift cards, one of which is a CVS gift card. Gift cards are popular in Nigeria not necessarily because of what they can do in their respective brand but rather outside the brand. CVS gift cards, for instance, can not be used in Nigeria but can be exchanged for cash.
CVS is a popular retail pharmacy chain in the United States. CVS gift cards are prepaid cards that can be used for payment at CVS stores or online on the CVS website. These gift cards can be purchased directly from CVS locations or through authorized retailers.
Before getting into where to sell CVS gift cards in Nigeria, I will inform you of the importance of selling or trading them in the country.
Importance Of Trading Gift Cards
Selling or trading gift cards in Nigeria can be important for several reasons.
Financial Flexibility: Gift cards are often given as presents, but not everyone may find value in the specific retailer or brand associated with the gift card. By selling or trading gift cards, individuals can convert them into cash or obtain gift cards for retailers they prefer. This provides financial flexibility and allows people to use the value of the gift card in a way that suits their needs.
Avoiding Wastage: Unused or unwanted gift cards can go unused for extended periods, leading to wastage. Selling or trading these gift cards allows individuals to derive some value from them rather than letting them expire or go unused indefinitely. It helps maximise the gift card's utility and prevents potential waste.
International Business Promotion: As a business owner in Nigeria, you can use gift cards as a payment method for international customers. The Nigerian business sector is plagued with various payment limitations for international customers, from exchange rate crises to banking issues and fiscal and monetary policies. You can ask international customers to purchase and pay you with popular gift cards with high resell value, like Steam gift cards and sell them for cash on a trusted exchange platform in Nigeria.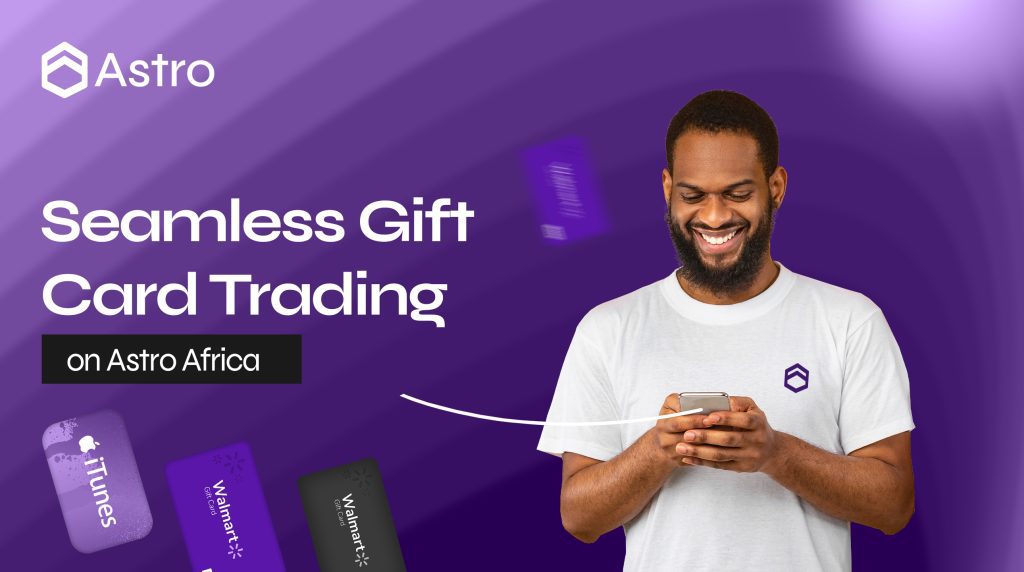 Where To Sell CVS Gift Card In Nigeria
Gift card trading platforms are not uncommon, and several platforms exist in Nigeria, and globally that facilitate the buying and selling of gift cards. These platforms typically connect buyers and sellers, allowing users to trade their unwanted gift cards for cash. One of Nigeria's best gift card exchange platforms is Astro Africa; a top-notch platform that helps individuals with unwanted gift cards trade them for the highest return and ensure fast payment. You get the best gift card rates in Nigeria and a highly responsive trading platform, and a 24/7 customer support team if needed on this platform. It has become knowledge that Astro Africa is the ideal platform to sell gift cards like CVS in Nigeria.
Factors to Consider When Choosing a Gift Card Site in Nigeria
Reputation and Trustworthiness: Look for gift card sites with a good reputation and positive reviews from other users. Research the site's background, history, and customer feedback to assess its trustworthiness. Consider platforms operating for a significant period and with a strong track record, like Astro Africa. Check Google Play and App Store reviews to further confirm the platform's authenticity.
Exchange Rates and Fees: Compare the exchange rates and fees offered by different gift card sites. Some platforms may charge a percentage of the gift card value as a transaction fee or offer less favourable exchange rates. Consider sites like Astro Africa that offer competitive rates and transparent fee structures to maximise the value of your gift cards. Astro Africa ensures you get the best value for your gift card.
Range of Gift Cards: Check the variety of gift cards available on the site. A good gift card site should offer various options from popular retailers and brands. This ensures that you have flexibility in choosing the gift cards that suit your preferences.
Customer Support: Reliable customer support is essential when using a gift card trading platform. Ensure that the site provides prompt and responsive customer service to address any issues or concerns you may have during the trading process. Astro Africa has a 24/7 customer support system.
Also Read: Easy Way To Swap Gift Cards In 2023
How to sell CVS Gift Card On Astro Africa
Create an account on Astro Africa and complete the verification process.
Once you have completed the verification process, log in to your dashboard and navigate to the "Trade" section.
Select 'CVS gift card' under the gift card category and input its USD value. The rate calculator will then display the current rate for the CVS gift card.
After checking the rate, trade your gift card by supplying its details and uploading a picture of the gift card. This ensures that the gift card is authentic and in good condition.
Click on the "Submit" button to confirm the transaction. After the authenticity of the gift card, funds will be credited to your Astro Africa wallet. This means that you can withdraw your funds at any time or use them to purchase other services such as Airtime, Data and Electricity bills on Astro Africa.