Gift cards make great presents for a number of reasons; versatility, gifting, saving, spending, you name it. Though very popular, not all African countries have adopted the use of gift cards. So, what do you do with your gift card if you can't use it due to restriction caused by your location? You have Astro Africa to the rescue.
Do you know you can exchange your gift card for money in Ghana! How? With the help of reliable platforms like Astro Africa. In this article, we spill the best place to trade your Saks gift card.
SAKS gift cards
Saks Fifth Avenue is a high-end department store that sells designer clothing. Saks Fifth Avenue is a fantastic spot to buy for quality designer goods. All of the top designers are represented, and the store is noted for its excellent quality standards. Saks Gift cards can be used to buy standard things in-store and online, as well as sale items. Any Saks gift card, physical or electronic, can be redeemed at Saks Fifth Avenue, Saks OFF 5TH, saks.com, and saksoff5th.com. If, however, you are unable to use your Saks gift card; you can trade the gift card for cedis.
Best place to trade your Saks gift card for money
Gift card trading is at an all-time high in Ghana. Since its popularity, it has become an alternative source of income for many Ghanaians. As a result of this advancement, numerous traders have developed gift card exchange apps and websites with the primary goal of automating the gift card exchange process.
If you've ever sold gift cards on a reputable exchange platform, you'll know that the process is fairly simple. However, not every gift card exchange platform is focused with increasing convenience and speed in the market. Some platforms are superior to others, while others are simply intended to defraud you.
Fake gift card exchange sites are tough to eradicate in Ghana's gift card trading business because they frequently masquerade as legitimate exchange platforms. These fraudulent platforms make promises that are frequently too good to be true in order to entice you and steal your gift cards. Some even go so far as to pay you after the first exchange but then defraud you after the second. It is critical that gift card traders be aware of and avoid these platforms. There are various good gift card exchange platforms in Ghana, but Astro Africa is the best platform to trade your Saks gift cards for cedis.
Because of the use of extensive security measures, Astro Africa is largely considered as the most secure gift card exchange service. Aside from security, Astro Africa provides cheap prices and rapid payment. Trading gift cards with Astro Africa is simple and quick, and you'll get your money right away. When a payment is not made on time, there is usually an air of mistrust. Astro Africa goes above and above every time to ensure that you are paid as soon as your transaction is accepted. If you have any problems transacting, you may easily contact Astro Africa's customer service representatives. Furthermore, our user interface is simple to use, so even a novice may comfortably use the website.
How much is Saks gift cards in Nigeria?
You can easily calculate the current price of your Saks gift card using the Astro Africa rates calculator. All you have to do is visit the Astro Africa website, click on check rates, and fill in the form. Viola, the equivalent rate of your gift card in naira will be displayed immediately.
How to trade your Saks gift card on Astro Africa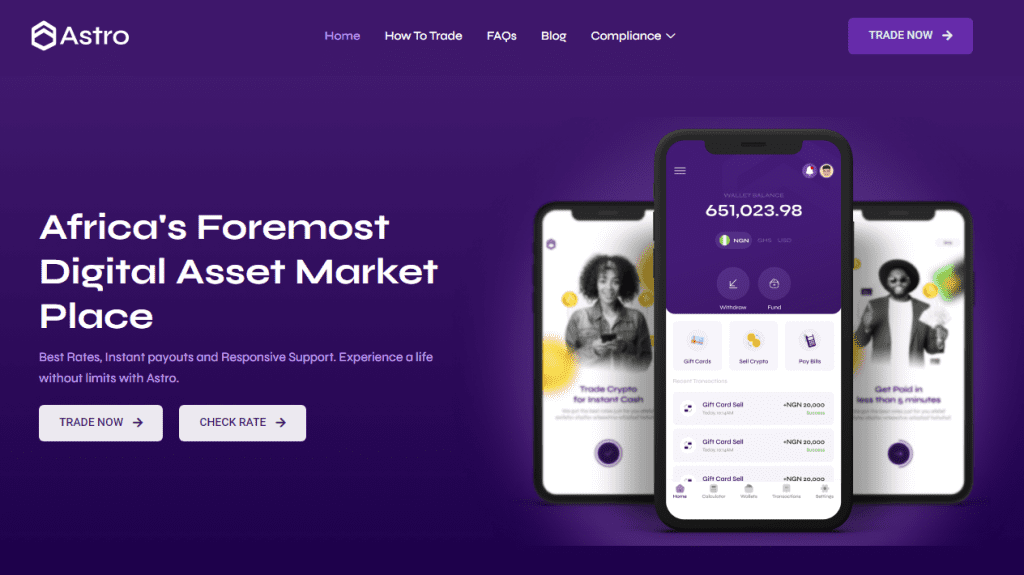 Visit the Astro Africa platform to create an account if you're a new user. You could also download the mobile app from Google Playstore so that you can always trade gift cards on the Go.
After creating an account, log into your account with your email address and password.
Add a local bank account to your Astro Africa wallet by clicking on add account. After clicking on add account, add your bank account details by inputting your account number and account name.
Click on sell gift cards to start selling gift cards, and icons representing all the gift cards will pop up.
Select the gift card you have as the type of gift card you want to sell.
Select the wallet you want your funds to be paid into.
Select the subcategory of the gift card you have. Subcategories depend on the country the gift card was issued (UK or USA), the form (physical or ecode), or the receipt type (cash or debit).
Enter the amount of the gift card.
Upload a clear picture of the gift card if it's a physical gift card and screenshot the gift card code if it's an ecode gift card.
Click on submit. By clicking submit, you agree to Astro Africa's terms of trade, and your account will be credited immediately. If there's any delay in payment, you can always call Astro Africa customer service to have it sorted out.