The rise of multiple financial service providers has facilitated the growing acceptance of virtual dollar cards in Nigeria. While certain fintech companies are temporarily halting the availability of virtual dollar cards in the country, other providers have emerged to offer a diverse array of options for accessing virtual dollars.
A virtual card resembles a physical card in appearance, but its usage is limited to online transactions. With the specific focus of this article being on virtual dollar cards, it is crucial to grasp the concept and significance of these cards.
What Is A Virtual Dollar Card
A virtual dollar card is a type of payment card that is issued digitally and used for online transactions denominated in U.S. dollars (USD). It is a virtual representation of a physical payment card, such as a debit or credit card, but it exists only in digital form and does not have a physical presence.
Virtual dollar cards enable Nigerians to access and transact on international e-commerce platforms and websites that accept USD payments. This expands the range of products and services available to Nigerian consumers and businesses, providing opportunities for global trade and access to a wider variety of goods and services. You can use a virtual dollar card for payment that doesn't accept Nigerian debit cards, such as Amazon, Ali Express, Coursera, Udemy, Facebook, Netflix, and Alibaba.
Virtual dollar cards offer convenience and accessibility compared to traditional physical dollar cards in Nigeria. Instead of visiting a bank, you can easily obtain a virtual dollar card through a smartphone app. This eliminates the need for physical paperwork or visiting multiple Nigerian banks to make payments.
In Nigeria, a growing number of providers offer virtual dollar cards, ensuring that you can find one that suits your specific requirements. You also have the option to possess multiple virtual dollar cards, allowing for greater flexibility and versatility in managing your online transactions within the country.
Here's how a virtual dollar card typically works:
Issuance: Financial institutions or fintech companies usually issue virtual dollar cards that provide digital payment solutions. You can apply for a virtual dollar card through an online platform or mobile app.
Digital Format: Once approved, the virtual dollar card details, including the card number, expiration date, and CVV, are generated digitally and provided to the cardholder. These details can be accessed through a secure online portal or mobile app.
Online Transactions: Users can use their virtual dollar cards to make online purchases or transactions wherever U.S. dollar payments are accepted. This can include international websites, e-commerce platforms, or online service providers that accept USD.
Payment Method: Virtual dollar cards are typically linked to a user's account or wallet balance, where the equivalent USD amount is deducted upon making a transaction. Some virtual card providers may also offer the option to load funds onto the card separately.
Benefits of using virtual dollar cards include:
Convenience: Virtual dollar cards provide a convenient and secure way to make online payments without needing a physical card.
Global Accessibility: Virtual dollar cards can be used for international transactions on websites accepting USD payments and expanding online shopping and service options.
Enhanced Security: Since virtual dollar cards do not have a physical form, the risk of card loss or theft is minimized. They often come with advanced security features like two-factor authentication and transaction alerts.
Budget Control: Virtual dollar cards can be preloaded with a specific amount, allowing users to set spending limits and control their expenses.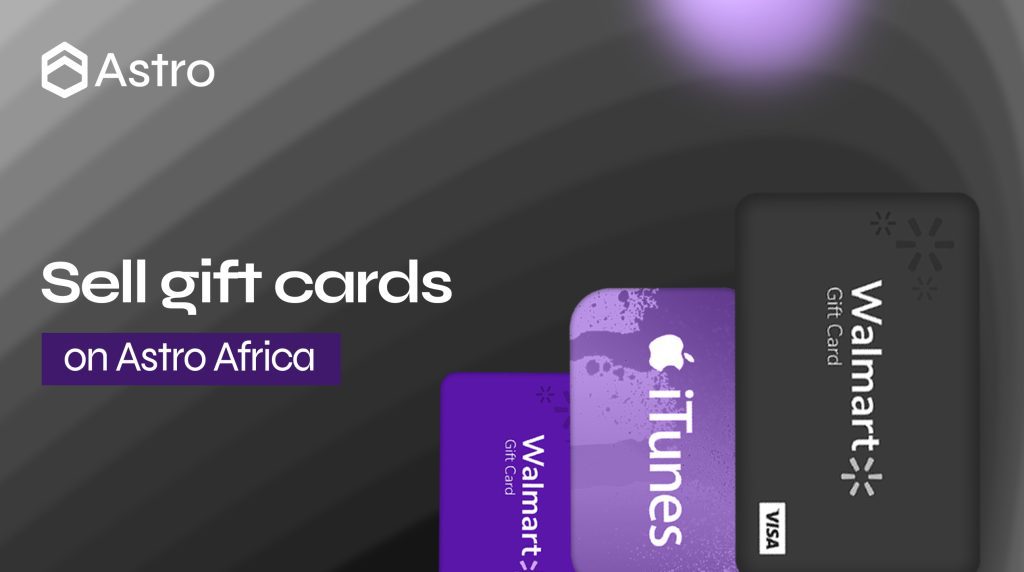 Also read: Top 5 Android Wallets to Store Gift Cards, Tickets, and More
Dollar Card Providers In Nigeria
ChipperCash
Payday Virtual Dollar Card:
Barter by Flutterwave
ALAT by Wema Bank
Fundall
1. ChipperCash: Chipper Cash offers virtual dollar cards that facilitate online international transactions. With Chipper Cash, you can easily fund a Chipper wallet and obtain a Chipper Cash Visa virtual dollar card at no cost.
The Chipper virtual dollar card allows for a maximum daily withdrawal of $1,000, while there is no specified limit for the total withdrawals made using the card. Your virtual card comes with a daily funding limit of $1,000; the maximum monthly withdrawal limit is $5,000.
2. Payday: With Payday, you have the added benefit of opening foreign accounts in major currencies such as US dollars, British pounds, and euros, all without any associated costs. This enables you to manage your funds in different currencies seamlessly.
One notable advantage of the Payday virtual dollar card is the absence of funding or withdrawal limits, giving you the freedom to use the card per your requirements. This flexibility allows for hassle-free transactions and gives users greater control over their virtual card usage.
3. Barter By Flutterwave: Flutterwave, a widely recognized payment platform, has introduced the Barter app, which offers swift money transfers and a range of other features. With the Barter app, users can conveniently purchase cryptocurrencies, transfer money, and engage in various financial activities. Once you have funds in your account, you can obtain a virtual dollar card through this platform.
To create a Barter virtual dollar card, it is required to maintain a minimum account balance of $5. The virtual card carries a nominal cost of $2, and a monthly fee of $1 is applicable to keep the card active and operational.
4. ALAT by WEMA Bank: ALAT, a digital platform regulated by Wema Bank, offers the ALAT virtual dollar card, a digitalized card that provides a seamless payment solution.
Creating an ALAT virtual dollar card is a cost-free process, allowing users to obtain the card without any associated charges. Furthermore, you can conveniently fund your virtual dollar card with up to $20,000 from your naira account. Additionally, if you decide to convert your dollars back to naira, ALAT also facilitates that process.
5. Fundall: Fundall offers a dollar-denominated virtual card that empowers users to make international payments seamlessly, bypassing cross-border restrictions. Creating a virtual dollar card on the Fundall app is a user-friendly process, and the initial virtual card creation is free of charge. An added advantage of Fundall is the ability to generate multiple virtual dollar cards, enabling one-time payments for specific transactions.
To begin using the virtual card, it is necessary to fund it with a minimum amount of $5 (equivalent in naira), allowing for a low-entry threshold to access the virtual card's functionality.