Top Stablecoins to buy in 2023; If there's one thing that stablecoins have done, it has gotten more people involved in cryptocurrency. Stablecoins have gained massive popularity because it is less risky to invest in. Instead of investing in Bitcoin or Ethereum, crypto traders with low-risk thresholds would always opt for stablecoins because of their accommodating features.
Stablecoins are cryptocurrencies that bridge the gap between other cryptocurrencies and fiat currencies. These cryptocurrencies are usually pegged to fiat currencies or other physical assets like gold. That is why their value is hardly ever affected by the volatility of the crypto market. Usually, when the value of Bitcoin crashes, the value of other cryptocurrencies follows suit, but it doesn't apply to stablecoins. Stablecoins are still cryptocurrencies and even exhibit greater utility than most cryptocurrencies. They are suitable for instant cross-border transactions and don't depend on banks and the government.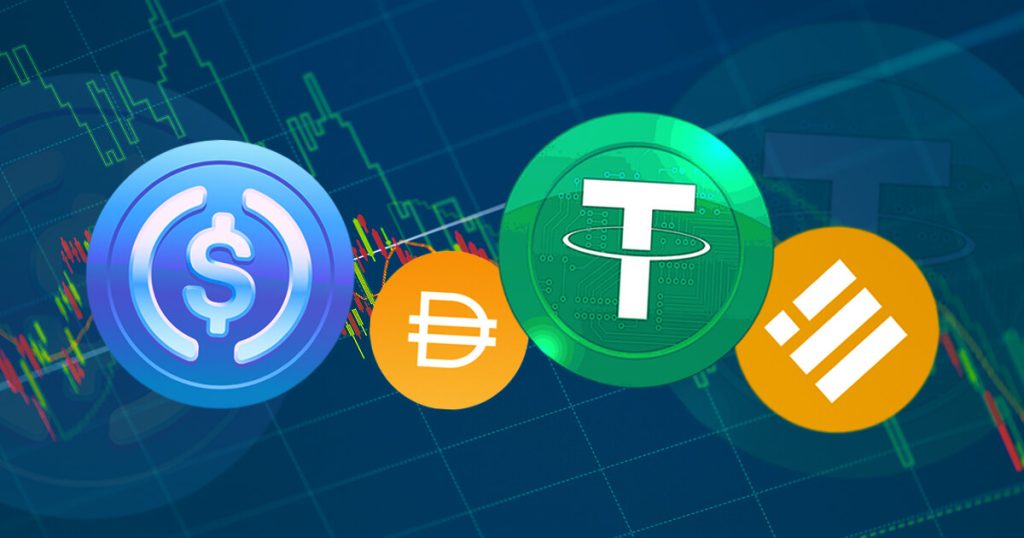 Again, because Stablecoins are not subject to crypto volatility and unpredictability, they are widely accepted by businesses in Nigeria and Ghana. If you think about it, it is no different from paying for services or buying products with your dollar card because 1 USD equals 1 USD. The United States Dollars is one of the most stable currencies in the world, and that is why most Stablecoins are pegged to USD.
Top Stablecoins to Buy in 2023
This article will look at some of the best Stablecoins you can invest in 2023. Instead of keeping your money in Naira or Cedis, you can always convert them to Stablecoins so they'll grow in value with fewer risks. These Stablecoins are listed and discussed below.
USDT (Tether)
USDT is the most popular Stablecoin in the world. This is primarily because its price is correlated to the USD, and it is a dominant stablecoin in market capitalization. All the units are backed by U.S. dollars by the company that created the tether.
USDC (coin)
USDC coin has entered the top five cryptocurrencies because of market capitalization. Fiat money reserves and U.S. Treasuries back the supply. One of the leading cryptocurrency exchanges is Coinbase so USDC would be a wise investment for 2023.
BUSD (Binance)
Binance USD is a stablecoin pegged to the U.S. dollar, with a 1:1 ratio. This means that one BUSD is equal to one U.S. dollar. Binance USD is issued by Paxos, a regulated financial institution that holds the corresponding U.S. dollars in reserve.
TUSD (True)
True USD was launched in 2018, a stable point tethered to the USD. The collateral is split among different bank accounts held by various trust corporations. Hence true USD has kept the USD and USD ratio at 1:1 for several years. It is one of the top 50 cryptocurrencies as per the market cap. TUSD, USDT, USDT, and BUSD are all pegged to the U.S. dollar but were created by different companies for different reasons.
DAI
Dai is a crypto-backed stablecoin created by MakerDAO, a decentralized autonomous organization (DAO) built on the Ethereum Blockchain. The price of DAI is pegged to the USD price but is collateralized by Ethereum-based tokens. This means that a certain amount of Ethereum backs every unit of DAI to ensure that the coin maintains a stable value.
Where to sell Stablecoins in Nigeria and Ghana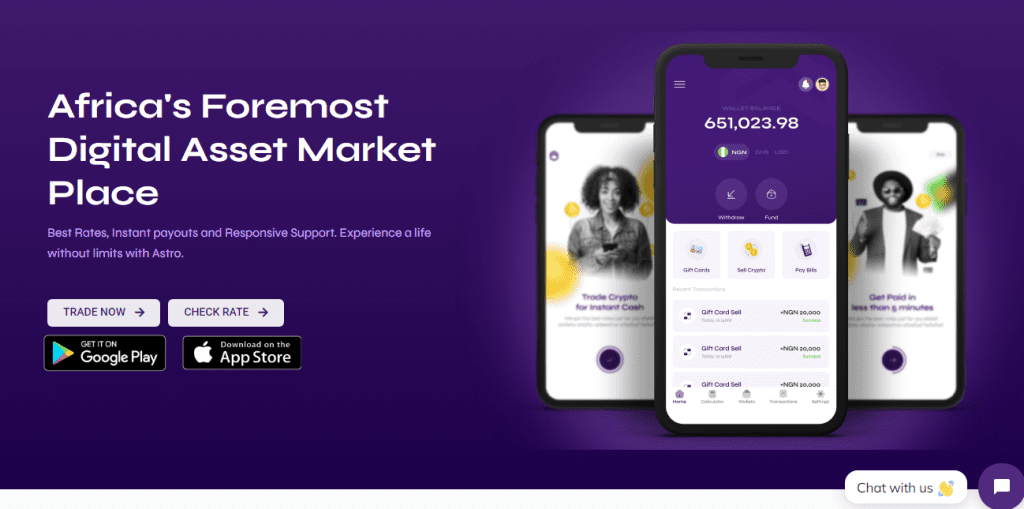 Without mincing words, the best crypto exchange platform in Nigeria and Ghana is Astro Africa. Before going into the crypto market, you must know that almost every exchange platform has its rates for Stablecoins. Some sell at a lower rate than others despite the general exchange rate. You need a platform that sells at the same rate as the exchange rate or even higher, so you should choose Astro Africa. Astro Africa is a user-centric exchange platform that prioritizes the needs of its users by allowing them to convert Stablecoins to naira or Cedis at the nest rates. The platform is relatively easy to use with its simple user interface. It also has other awesome features like top-notch security, responsive customer service, referral bonuses, and fast payment. Visit our website to create an account or download our mobile app and get started now.