Gift cards have revolutionized the way we give presents, providing endless possibilities and flexibility for both the giver and the recipient. Whether you're celebrating a birthday, a holiday, or simply showing appreciation, gift cards have become the go-to choice for many. In this comprehensive guide, we'll explore the ins and outs of gift cards, their benefits, and how they can be the ideal present for any occasion.
Broad Categories Of Gift Cards
Physical Gift Cards
Physical gift cards, available for purchase both in retail stores and online, are traditional cards with a predetermined value that can be redeemed at the respective store or website.
In India, physical gift cards are widely favoured due to their convenience in procurement and the tangible nature they provide to recipients. These cards serve as a lasting token that can be utilized at their own convenience, further enhancing their appeal.
Digital Gift Cards:
Digital gift cards, also known as e-gift cards or electronic gift cards, are virtual versions of traditional gift cards that are delivered and redeemed electronically. Instead of a physical card, digital gift cards exist in digital format and can be sent to the recipient via email, text message, or through a dedicated gifting platform. Some digital gift cards allow for personalization with custom messages, adding a special touch to the gift.
Open-loop Gift Cards:
Open-loop gift cards are essentially prepaid debit or credit cards that are issued by financial institutions and card networks like Visa, Mastercard, American Express, or Discover. These gift cards carry the logo of the respective card network and can be used anywhere that accepts cards from that network, both online and in physical stores. They are not tied to a specific retailer or brand, providing the recipient with the freedom to use them at a wide range of merchants.
Open-loop gift cards are often ideal for gifting purposes since they offer versatility and flexibility. The recipient can choose to use the card to purchase anything they like, whether it's shopping at their favourite retail store, dining at a restaurant, or making online purchases. These cards usually have a fixed value loaded onto them, and once the funds are depleted, they cannot be reloaded.
Closed-loop Gift Cards:
Closed-loop gift cards are limited to a specific retailer or brand. They are issued by individual merchants and can only be used for purchases within that particular store or chain of stores. For example, a closed-loop gift card from Starbucks can only be used to buy items at Starbucks locations.
Closed-loop gift cards are designed to promote customer loyalty and encourage repeat business at a particular establishment. They are preloaded with a specific monetary value, and once the funds are used up, the card cannot be reloaded. Unlike open-loop gift cards, closed-loop gift cards typically cannot be used at other retailers or businesses.
Gift Card Available In India
Steam Gift Card
Steam, a widely recognized online emporium for video games, in-game add-ons, and various downloads, boasts a substantial user community, including a thriving presence in India.
With the Steam gift card tailored for Indian users, gaming enthusiasts gain seamless entry into the expansive Steam library, where they can freely procure video games and diverse software offerings to enhance their gaming experiences.
GooglePlay Gift Card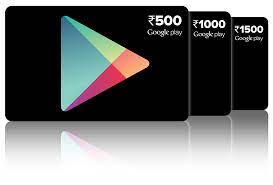 The Google Play store stands as an indispensable resource for Android device users, enabling easy access to a myriad of digital content that can be seamlessly downloaded and enjoyed.
The Google Play gift card serves as a gateway to unlock a vast array of digital offerings available within the store. To gain access to paid content tailored specifically for India, an Indian Google Play card proves essential, as certain content is exclusively accessible based on the user's country and jurisdiction.
With the credit on the card, users can revel in the freedom to purchase their desired digital content from the store, enhancing their Android experience to new heights.
Amazon Gift Card
Amazon, a colossal global retail powerhouse, provides an extensive array of products, services, online advertising, and digital streaming options. With a significant presence in India, the Amazon store caters to a broad audience.
The Indian Amazon gift card grants shoppers in India the opportunity to acquire items from the Amazon store at discounted rates, adding to the allure of their already competitive prices.
Utilizing an Amazon gift card for transactions not only allows for seamless purchases but also extends the benefits of additional savings on a wide range of items, making it an attractive choice for savvy shoppers.
The iTunes gift card unlocks a world of possibilities for Indian Apple device users, granting them exclusive access to the Apple store's extensive collection of digital content, including music, movies, and more.
With the card's balance, users can freely explore and indulge in all the captivating offerings within the Apple store, ensuring a seamless and enjoyable experience.
Upon purchase, the iTunes gift card code is promptly delivered to the buyer's email, enabling swift redemption on the Indian Apple store, where they can delight in an array of premium content tailor-made for their enjoyment.
Sell Unused Gift Cards On Astro Africa
Astro Africa offers the most reliable platform to convert unused Indian gift cards into cash in Nigeria. Since many gift cards are limited to their country of purchase, redeeming an Indian gift card outside of India may not be possible, resulting in potential loss of its value. However, with Astro Africa, you can avoid wasting your gift card and instead trade it for cash at a competitive exchange rate. Make the most of your unused gift cards and turn them into valuable funds using Astro Africa's trusted services.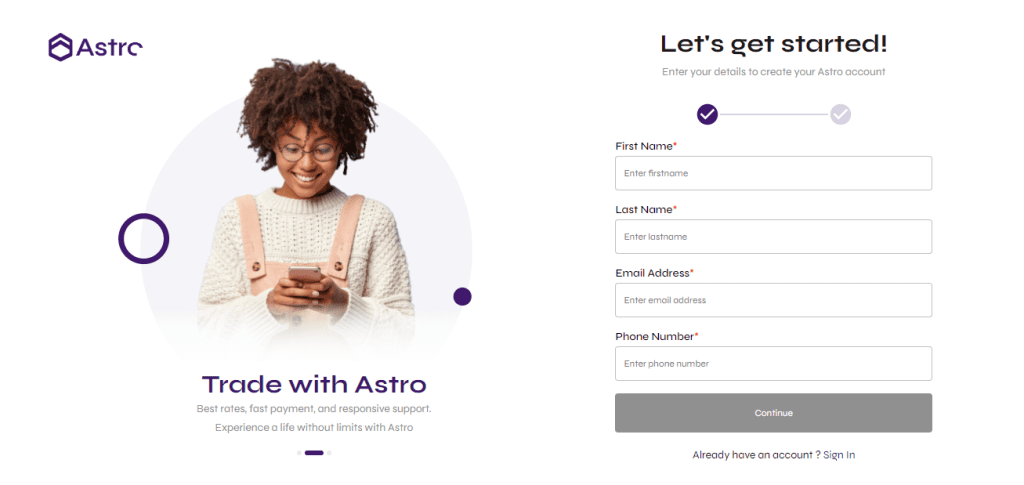 How To Trade Gift Cards On Astro Africa
Proceed to the official website to sign up or download the mobile app on your Android or IOS device.
Configure all the required security measures and information to ensure that your account is fully operational.
Proceed to the "Trade Gift Cards" and select the corresponding gift card you wish to trade.
Choose your NGN Wallet as the wallet to be credited.
Choose the gift card category, enter the amount you want to exchange, upload a clear image of the gift card, and click "Proceed."
Monitor transactions in the "Transactions" tab or general dashboard. You get an email notification of the transaction status in minutes.
Cash is instantly credited to your NGN wallet which you can then withdraw to your local bank account.