How to Check NIN on MTN; Did you misplace your NIN slip? Are you an MTN user, and you have been looking for a way to retrieve your NIN in Nigeria for official and nonofficial processes during emergencies? The truth is this scenario happens to the best of us. On our best days, we leave the slip at home and cannot retrieve it for our present needs. On worst days, the slip is missing, and we have no idea how to retrieve the number. The simple solution to these issues is in this article. You can now check your NIN on your registered MTN sim. Before we go into details on how to do that, let's take a brief look at the meaning of NIN and why it is so important to Nigerians.
What is NIN?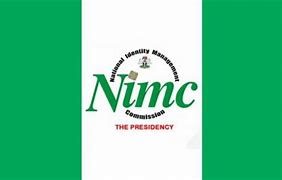 NIN is an acronym for National Identification Number. It is a unique 11-digit number that identifies every Nigerian registered to the NIMC database. The Nigerian government has over-emphasized the importance of the NIN for every Nigerian by enforcing strict restrictions on citizens who refuse to get registered. As long as you are a citizen of Nigeria, from age 0 and above, you are expected to enroll for the National Identification Number because that is one of the few ways by which you can be identified anywhere in the world. 
Registration for your NIN might be stressful, but once you've provided your state of origin, fingerprints, facial pictures, biometric data, digital signature, and fill some forms, your NIN slip will be ready in less than two days. Once registered, you can proceed to process your original National ID card.
Importance of NIN in Nigeria
As mentioned earlier, the importance of the NIN for every Nigerian cannot be overemphasized. In early 2021, the Nigerian Government, in collaboration with the National Identity Management Commission (NIMC) and National Communications Commission (NCC), made it compulsory for every citizen of Nigeria living in Nigeria to link their SIM cards with their National Identification Number (NIN). Failure to do so attracts the consequence of a permanent SIM card block. To this end, the Government, through NCC, also put a temporary restriction on the purchase of new SIM cards. This goes to show you how you cannot trivialize the importance of your NIN.
Apart from SIM registration, NIN has other importance in Nigeria, according to NIMC, and they are listed below.
To retrieve the captured information of citizens from the National Identity Database in the case of crime and emergencies.
To verify your identity and prevent identity theft.
It provides comprehensive records of every living or dead person in Nigerian.
It is a valid means of identification when opening a bank account or registering for a driver's license.
Senders and receivers of money, goods, and services can be easily identified, verified, and traced when needed. This promotes secure international transactions.
How to link my MTN phone number to NIN
After successfully registering for your NIN, you must link it to your MTN SIM card so that you can check your NIN at any time. If your number is not linked to your NIN, the USSD code for checking your NIN on mobile phones will not work. Below is a step-by-step process for linking your MTN number to your NIN.
Read also: How to check NIN on Glo
Use the NIMC mobile app
The NIMC mobile app is an intuitive and easy-to-use mobile application created by the Nigerian Government to make SIM-NIN registration easy. You can link more than five different MTN numbers using the NIMC app. Follow the steps below.
Download the NIMC mobile app via Google Play Store or App Store.
Select "my devices" on the home interface.
Select "mobile number" and type the MTN numbers in the space provided.
An OTP will be sent to the MTN number you inputted to verify the process.
Use MTN SIM
You can link your NIN with your MTN phone number using the steps listed below.
Dial *785# on the MTN SIM you want to register. You will be requested to provide your NIN. Once you input it, you will receive a message congratulating you that your number has been linked. You can also dial *785*NIN#.
Visit the MTN official website and provide your NIN details to link your SIM.
Send your National Identification Number via text message to 785 directly without tariff.
Download the myMTN app, log in with your details, and link your NIN directly.
How to Check NIN on MTN
Now that you have linked your MTN SIM card with your NIN, you can check your NIN on MTN whenever you want. Follow the steps below.
Dial the USSD code *346# on your mobile device.
Select 1 to retrieve your NIN.
Your NIN will be displayed immediately.
Where to buy MTN airtime online in Nigeria at affordable prices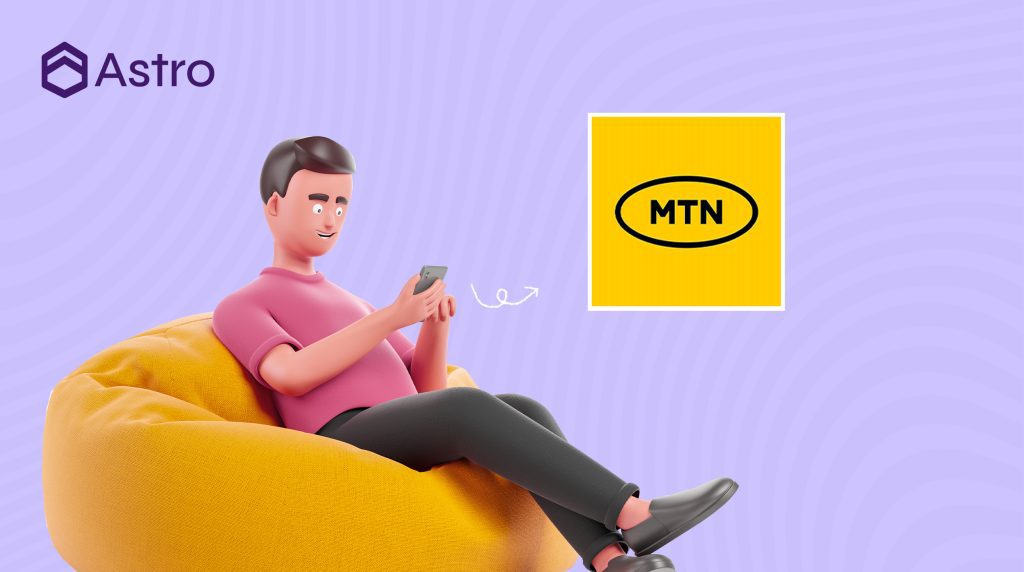 If you have been looking for a place to purchase MTN airtime online, Astro Africa is the platform for you. On Astro Africa, you can buy MTN airtime and data at cheap prices. You can also sell MTN airtime for cash if you ever over-recharge your line. To get started, visit our website or download the mobile app to create an account, become a registered user, and purchase airtime easily and at low prices.
Read also: How to recharge MTN instantly