Is Blackcopper Digital Bank legit? Blackcopper Digital Bank is a platform created to make access to loans easy for Nigerians, especially small business owners. So, suppose you are a small business owner and have been looking for a reliable and convenient way to access loans with flexible repayment plans, pay bills, network with another business owner, invest, and save. In that case, Blackcopper is the platform for you.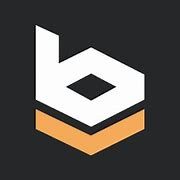 Blackcopper provides quick loans, smart investment options, lifestyle, and bill payments. These services are available for free on the platform. The platform was founded in 2020 during the lockdown as a response to the terrible economic conditions that Nigerians were facing. The team of experts that came together to create the platform has only one goal: to "power business growth for small businesses by providing access to capital, financial literacy, and business networking".
Another great feature of Blackcopper Digital Bank is that it provides a free virtual card once you complete the registration process.

Features of Black Copper Digital Bank
The reason Blackcopper is amazing is because of its outstanding features. Some of these features are discussed below.
Intuitive app; Digital bank apps should be intuitive and easy to use because the technology behind them exploits new age User interface technology. If Blackcopper wasn't intuitive, it would have been flagged as a bad platform by now, and it definitely wouldn't be legit. When using the platform, you'll find out that all the instructions are well laid out, making it easy to navigate. Creating an account, requesting a loan, or investing in the app is made easy with its intuitive user interface.
Loan and interest rate;
Before using any loan app, you must ensure that the interest rate is something you can afford. Fake loan apps usually have ridiculously high or low loan interest rates. When you're armed with such information beforehand, it informs your decision before you sign up for anything. The app gives you the opportunity to borrow up to 500,000 naira with a 7.34% interest rate per month that can be paid within 12 months.
Savings options ;
There are different savings options on the Blackcopper app. The fixed savings allows you to lock money away for a specified duration with zero access until the time of withdrawal. Depending on the length of time that the money is locked, your savings will accrue profits; the Target savings option allows you to save up for different things simultaneously. With this type, you can save for your house rent, school fees, and other expenditures. This savings option is more flexible because you can withdraw it whenever you like.
Investment options;
As a business owner, you need somewhere to invest your profits with zero risks. Blackcopper offers the best online and offline investment options with high interest rates.

Is Blackcopper Digital Bank legit?
Yes, the Blackcopper digital bank app is legit. It meets the criteria for legitimate loan and investment apps in Nigeria.

How to apply for a loan on the Black Copper app

If you want to apply for a loan on the app, follow the steps below.
Login into your account.
Select the loan button on your dashboard.
For your first loan, your business and other basic information will be required of you. Blackcopper will never ask you for your Bank information or a list of your phone contacts.
Based on your business information and credit score, a particular amount will be made available to you.
Fill in the required information with accurate details and apply for your loan.
Your Blackcopper wallet will be credited immediately after your request is approved, and you can transfer it to another bank account.

How to register on Blackcopper digital bank app

As mentioned earlier, using the Blackcopper digital bank app is very easy. Follow the steps below to get started.
Download and install the app from Google Play Store or App Store.
Open the app to the welcome page.
Click sign up,
Enter full name, email address, and password.
As long as your information is verified and approved, you'll be redirected to your dashboard.
Select any activity you want to perform, and just follow the prompts to complete any request.

The best platform to trade gift cards for money In Nigeria

The best platform to sell gift cards for cash In Nigeria is Astro Africa. The platform is easy to use and allows you to perform transactions with zero stress or fee. To get started, visit the website or download the app, create an account, and start trading.