Did you know that you can check your Airtel night subscription balance? If you don't, read on to find out.
Nigerian telecommunication companies continuously seek ways to make data subscriptions cheap for their subscribers. In this vein, Airtel introduced the Airtel night subscription, allowing its subscribers to use the internet at a lower price and rate at midnight.
There are different night data bundles, but they are only activated at midnight. Every other telecom company, like MTN, Glo, and 9mobile, has a night subscription plan. However, Airtel provides the lowest data plan.
What is Airtel Night Plan?
The Airtel night plan is popularly referred to as the Airtel night sub. It is an exclusive plan that is only activated at night. So, if you're looking for a cheap data plan, you can opt for the night plan. It might not be very convenient because that is sleep time. However, if you have noticed, the internet connection is usually faster at night. Hence, you can keep your bulk download for midnight.
Also, you can use the night plan to save costs if you're a remote worker.  The available data bundle on the Airtel night browsing package are;
25 Naira for 500MB
200 naira for 1.5GB
Now, you may wonder if the code to check the night plan balance on Airtel differs, but that's not the case. The Airtel N25 and N200 night plans are under the same umbrella, and you can check the balance by following the steps in the next section.
Read also: How to recharge MTN airtime instantly
How to check Airtel night plan balance using the USSD code
There's a USSD code for checking your night plan balance; many Airtel subscribers are unaware. Follow the steps below to check your night plan balance.
Dial *141# and wait for a few seconds for the popup menu. If the network is not good, you will receive an error message that that service is unavailable.
Select 'Check Data Balance' from the array of options by replying '*'.
Reply seven to check your Airtel night plan balance.
Check Airtel Night Balance Using Your Phone Settings
You can also check your available night plan balance on Airtel by monitoring your data usage. This is a feature added to your phone by default.
So, no matter the version of the Android or iPhone you use, it'll work for you. Follow the guidelines below to check the Airtel night data balance:
Open Your Phone Settings
Then, Locate and select the 'Data Usage' option.
From there, you can monitor the data volume you've exhausted.
Calculate the amount that's left.
Eligibility for the Airtel night plan?
The best thing after sliced bread for most Nigerians is an affordable data subscription, which the Airtel Night Plan provides. So, if you're wondering about your eligibility, you're right.
The Airtel night data plan was created for the night owls. The subscription only gets activated after midnight. It is available to all Airtel subscribers irrespective of their tariff plan. However, the cheaper night plan, 100 naira for 1GB, is launched on the Smart Trybe tariff plan of the Airtel network.
How to migrate to Smart Trybe
As mentioned earlier, the Airtel night plan is Smart Trybe, and you have to migrate from your present plan to gain access. To migrate to the Smart Trybe plan, follow the steps below.
Dial *412#.
Click one or type one, depending on the prompt.
You'll receive an SMS from Airtel welcoming you to the tariff plan if you're subscription is successful.
Proceed to dial the night plan code for Airtel.
You can also follow the steps below to migrate:
Simply dial *121#
Type five, which is billing and tariff.
Select two, which is Smart Trybe.
Finally, proceed to migrate.
How to buy cheap Airtel airtime in Nigeria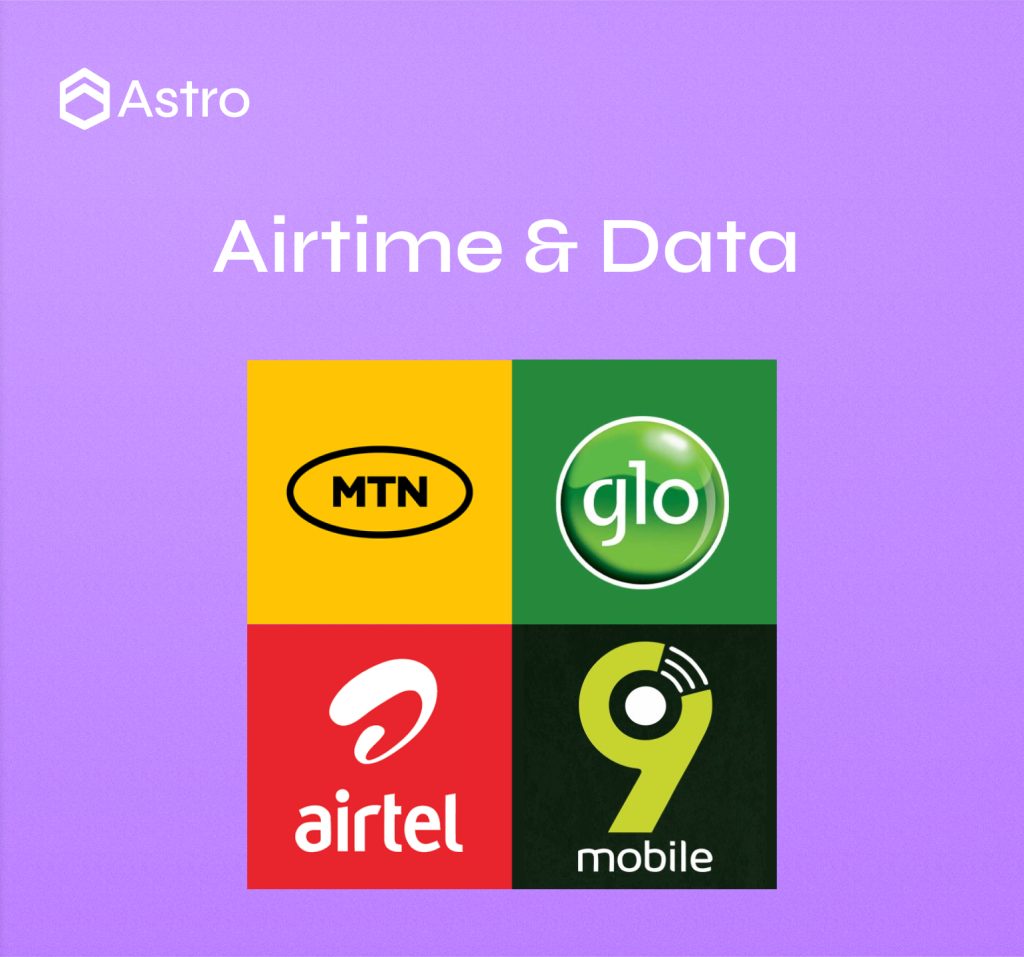 Astro Africa is a user-friendly and customer-centric exchange platform allowing Nigerians to purchase low-cost airtime and data plans. If you've been looking for a place to buy Airtel airtime and Data, Astro Africa is the platform for you. You don't need to stress yourself by walking to the stores anymore. All you have to do now is download the Astro Africa mobile app, create an account, and purchase airtime and data at cheap prices.