If you are looking for free financial opportunities, TribaPay might just be the platform for you. You've probably heard about TribaPay because they have been doing some amazing work for Nigerians in the past month. So, if you are wondering if it's worth your money and time, this article is for you. 
In this article, all the features of TribaPay will be discussed in details so that you can make an independent decision about their legibility. Lets get right into it!
What is Tribapay?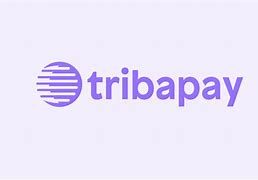 Tribapay is a unique platform. The platform provides Africans with digital wallet services to help them access financial opportunities without stress. It is an all-in-one mobile platform that enables users to store and manage their money anywhere.
The ultimate aim of TribaPay is to provide a convenient way for Africans to access financial opportunities and innovations. It offers a range of services including purchasing airtime, Selling data, sending and receiving money, and making payments securely.
With TribaPay, you can also pay for goods and services, pay bills, transfer money to other users, create savings goals, budget more effectively, and earn rewards.
How does Tribapay work?
Tribapay provides a digital wallet to store your money and pay for goods and services. Your TribaPay can be connected to your bank account or phone number. TribaPay provides its users with a virtual debit cards and a physical debit card so you can make online and in-store purchases.
To use TribaPay, Follow the steps below.
Sign up: You must create an account with a valid email address. Once you've created an account, move on to the next step.
Deposit funds: Deposit funds into your wallet through any means accepted by Tribapay. TribaPay acepts bank transfer, card payment, USSD code, or cryptocurrency.
Use services: Once you fund your wallet, you allowed tosend money to any bank account or phone number, purchase airtime at affordable prices, pay bills like DSTV, GOTV, and other utility bills.
For convenience, link your TribaPay account to other platforms like Google Pay app, Apple Pay, and UBA Connect. With this feature, it becomes easy for you to make purchases on any of these platforms without having to enter your TribaPay details all the time.
How to create virtual dollar cards on Triba Pay
Before creating virtual dollar cards on Triba Pay, you must have linked your BVN with your account. The automatic method has not been activated, so you must do it manually. To get started, follow the steps below.
Log into your TribaPay account.
Please navigate to the Cards tab and click it.
Select Manual verification from the drop-down and enter your name as registered with your BVN.
Take a selfie as requested by the platform. Wait for a response that your account has been verified.
Now that your account has been verified, you can create your virtual dollar card.
Select Create a standard card; the card creation fee costs 4$. The dollar card allows you to keep up to $25,000, unlike most cards that only allow $50 or less.
Accept the terms for creating the card. Your dollar card dashboard will open immediately, and you can see all your details.
Is TribaPay Legit?
Yes! TribaPay is legit. Only use the TribaPay apps or verified website because there are fake platforms that poses as them. Also, if you find a fake TribaPay account online, report it immediately.
How to make money on TribaPay
To make money on Triaba.com, you must create an account by inputting the appropriate information in the Signup form. After a successful sign up, Tribapay will send you a survey via email. Complete the survey and request more. the more surveys you complete, the more you earn.
It is however, important to note that the amount of money you earn depends on the company that has the survey. For most companies, the length of the survey determines the pay. Hence, the longer the survey, the greater the pay. The amount you earn usually varies from $0.50 to $5.50 for each survey that you complete.
Astro Africa: Best digital platform in Nigeria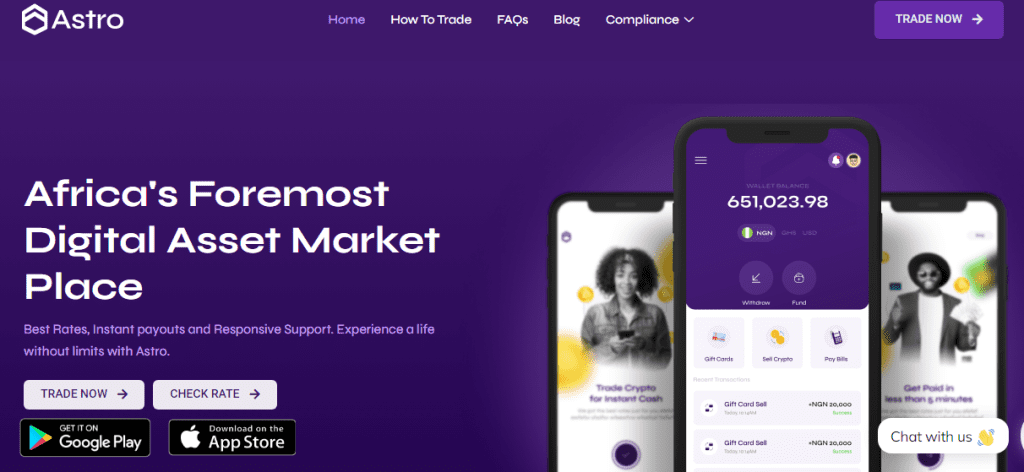 Astro Africa is a digital platform that provides solutions to daily Nigerian needs like purchasing airtime and data, utility bills, DSTV, and GoTV subscriptions. In addition, you can also sell gift cards and crypto for naira at good exchange rates and get paid. The platform is easy to use with a simple user interface. It is entirely safe with 24/7 customer service. Download the app from the Google Play Store or the App Store to get started and enjoy our services.