Since the widespread use of cryptocurrency in Nigeria, we have witnessed the rise and fall of several crypto exchange platforms. Every other day, a new crypto platform is being launched and advertised, making it difficult for Nigerians to choose the most befitting platform for their trades.
If you are one of those traders incapable of deciding because of the number of crypto exchange platforms in Nigeria, this article is for you. This article will introduce you to Naijacrypto, one of Nigeria's finest crypto exchange platforms. Read on to find out more.
About Naijacrypto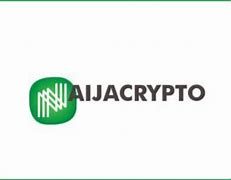 You can immediately tell from the name that the platform was created for Nigerians by Nigerians. Naijacrypto is one of the most popular cryptocurrency exchanges in Nigeria. The platform became popular because of its commitment that Nigerian crypto traders always exchange their crypto assets at high rates. The platform is filled with myriad advanced trading features and charting tools that make crypto trading fun and worthwhile.
Naijacrypto has focused on providing its customers with unparalleled support, tools, and innovation for professional traders and liquidity providers worldwide.
Features of Naijacrypto
Several features of Naijacrypto make it outstanding, and they are listed below.
Security: They operate an advanced blockchain exchange platform designed for users who demand secure exchange execution by exploiting advanced security technologies.
Simple user interface: Naijacrypto is easy to use as it has a very good user-friendly interface and functionalities that aid learning and user experience.
Various trading pairs: Naijacrypto offers different trading pairs against Fiat (NGN and USD), Stablecoins (USDT, BUSD, and NIRX), and crypto-crypto.
Debit-Card: Users of the Exchange no longer have to endure excessive transaction fees and complicated crypto-fiat conversion procedures with the all-new Naijacrypto debit card powered by Verve. With the card, users can now make online payments, points of sale (POS) transactions, and ATM withdrawals directly from their Naijacrypto wallets. This represents a ground-breaking stride towards mainstreaming crypto payments in Nigeria, an effort that Naijacrypto proudly leads.
Instant Buy and Sell: This is another feature added to NAIJACRYPTO. This feature is built for users looking for the fastest and easiest way to buy and sell cryptocurrencies and beginners looking for an all-in-one solution to buy and sell their cryptocurrency securely.
Responsive customer service: For cryptocurrency beginners, support is critical when choosing which exchange to use. Naijacrypto's support is very effective and responsive. We have diverse support channels, including social media platforms.
Products and services
NaijaCrypto offers the following services:
Instant Buy & Sell
Exchange
Finance
Competition
Card Management
IEO Launchpad
Wallet
Simple Steps to Start Trade on Naijacrypto
Signup process: Use their secure platform to sign up, activate your account through the email sent to you by Naijacrypto, and then log in with the sign-in form. We highly recommend that you start 2FA authentication after your first login. Record your password in a secure place.
KYC Process: Fill up our sign-in form and submit it; create your profile by filling out the KYC form with valid details, upload the front and back copies of your ID, and add your bank details. You are good to go.
Start trade: Naijacrypto is a fast-rising and highly secure cryptocurrency exchange that is reliable and easy to navigate. To start your crypto journey on Naijacrypto, fund your account, and you are ready to trade.
Is Naijacrypto legit?
Naijacrypto is a trademarked product of CI CRYPTOSOLUTIONS, duly registered and licensed with The Corporate Affairs Commission Nigeria.
Should Nigerians trade on Naijacrypto?
The rapid growth of cryptocurrency and its increased adoption has made many people ask questions like what platform they can use to trade these cryptocurrencies, how authentic and secure the platform is, its reputation, exchange rate, and so on.
Now, there are a lot of platforms out there. However, before you start trading with one, there are certain things you should consider.
Supported Currencies
Fiats: NGN, USD, KES, GHS, ZAR, UGX, XAR, and GBP.
Cryptocurrencies: BTC, ETH, LTC, USDT, XRP, DASH, NIRX, BUSD, LINK, YFI, YFII, MKR, SNX, COMP, TCP, UNI, TRI, AAVE, CELO, BMT, cUSD, TRX, AFN, HTG, BNB, USDJ, PDFI, CAKE, SUCHI, and WKD.
Supported Countries
NaijaCrypto is available in all countries, with the following countries receiving the most attention are Nigeria, the United States, South Africa, Uganda, Ghana, Cameroon, Burundi, and the Uk.
Transaction Fee And Payment Methods
What are the fees on Naijacrypto?
The fees on Naijacrypto are listed below.
Deposit Fee: NaijaCrypto has two deposit options: "AutoDeposit and p2p funding". The deposit fee depends on the option you use and the currency you want to deposit.
AutoDeposit: An 8% fee is charged for NGN, UGX, KES, XAF, GHS, and ZAR. Then, 9% for USD and GBP.
P2P fees: 0.5%
Fiat currencies: 300NGN for Naira. Then 2% for other supported fiats
Cryptocurrencies: It depends on crypto. For instance, it is 0.0006 for BTC and 0.0055 for ETH, etc. There is also a commission fee attached.
Payment Methods
Currently, Naijacrypto only supports the following payment methods:
Bank Transfer
Debit/Credit Card
Mobile Money
Crypto
Astro Africa: Best crypto trading platform in Nigeria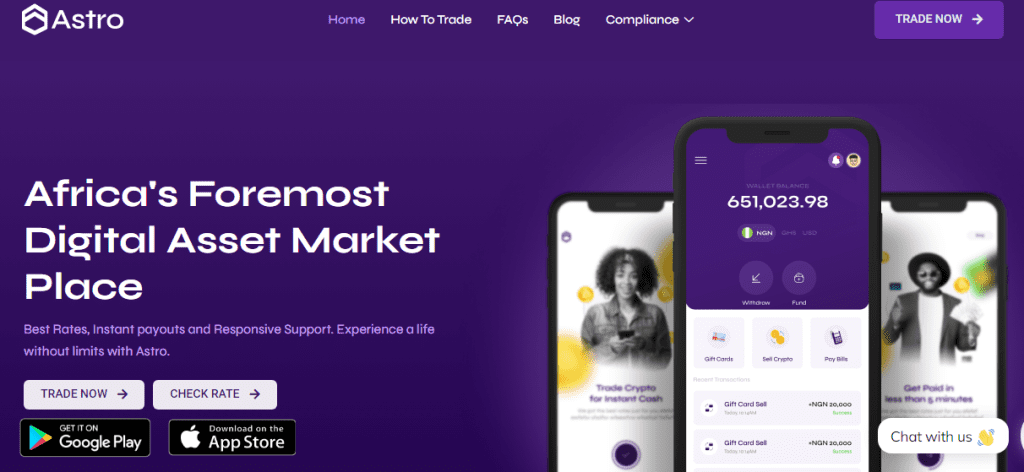 Astro Africa is the best crypto trading platform in Nigeria. Compared with Naijacrypto, it is easier to use with a simple user interface. Astro Africa is also more than just a platform. It is packed with informative articles to help new and old crypto users understand the crypto industry. With Astro Africa, you can trade Bitcoin at the best rates and get paid immediately. To get started on Astro Africa, download the app or visit the website, create an account, link your bank account for easy payment, and start trading.