The number of loan apps in Nigeria is more now than ever. Economists have come up with various theories as to why the number of loan apps keeps rising, but one that we can all relate to is the gradual descent of the naira, increased inflation rate, and increased cost of living. There are over 110 approved loan platforms, with about 54 platforms on conditional approval. These loan apps help to cushion the salaries and daily incomes of hardworking Nigerians, and many of them have been doing a good job. According to our research and user reviews, one loan app that stood out was Moneypal.
Users described the platform as "outstanding" because of the quality of their services, but we want your decision from this review.
What is the Moneypal loan app?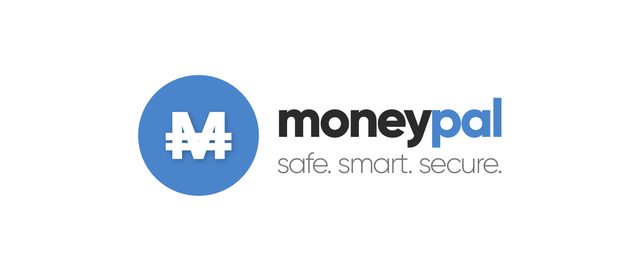 MoneyPal is an online loan service by Zedvance that offers loan amounts from N2,500 to N5,000,000 with repayment periods from 60 days to 24 months at a daily interest rate of 0.5% to 1% and APR from 182.5% to 365%. The loan is unsecured and requires minimal documentation, so the interest rate is very high.
Eligibility for Moneypal loans
You must meet the following criteria to be eligible for Moneypal loans.
You must have a bank account and BVN. Your BVN is your eleven-digit BVN that will be used to check your credit score.
You must have a viable source of income.
Your credit score must be up to par. If you have a history of late payments with other loan apps, you might be denied a loan or be given a very high interest rate. Moneypal has an algorithm to check the credit scores of all applicants.
You must be a citizen of Nigeria.
Have a smartphone with which to download the app; the app is only available on the Google Play Store and is accessible only with an Android smartphone.
How to create an account and request loans on Moneypal
The Moneypal app is easy to use and doesn't require documentation to ask for a loan.
Download the app or visit their website.
Register an account with your phone number.
Preferably, the phone number connected to your BVN as a one-time password will be sent to it for verification.
Fill in your basic Know-your-customer KYC information, including your residential address, next of kin, and employment details.
You will also be required to provide your Biometric verification number BVN.
You'll be charged N30 to bind your ATM card to your account to increase your chances of getting a higher loan amount.
A one-time password OTP will be sent to your phone to confirm your details.
After submitting your loan application, the software will analyze your credit score, and the final result will be shown in the APP.
The result should be displayed in less than two minutes, and if you qualify for a loan, the loan amount will be disbursed into the bank account in about 5 minutes.
Make sure you're using a good phone with enough memory space, as you must take a clear live selfie for identification.
Is Moneypal legit?
If you have wondered if Moneypal is legit, the answer is yes! Moneypal is legit and approved by the Central Bank of Nigeria.
What is the Moneypal interest rate?
MoneyPal offers loan amounts from N2,500 to N5,000,000 with repayment periods from 60 days to 24 months at a daily interest rate of 0.5% to 1% and APR from 182.5% to 365%.
For example, if you borrow N200,000 from Moneypal to pay back in 3 months, your interest rates will be 0.5% * 90 days = N90,000. This means the interest rate for three months per month is 96,333, while the total payable amount is N145,000.
Note that this interest rate and loan duration is just an example; expect your actual loan and duration to be much lower, but you can improve it by paying back your loan on time and keeping a good credit record.
Moneypal loan app customer service number
As you use the loan app, if you face any difficulty, you can reach Moneypal via the following communication channels.
Consumer Hotline: 09095017151
Customer Service Email: [email protected]
Head Office: 65, Karimu Kotun Street, Victoria Island, Lagos
Astro Africa: Best digital platform in Nigeria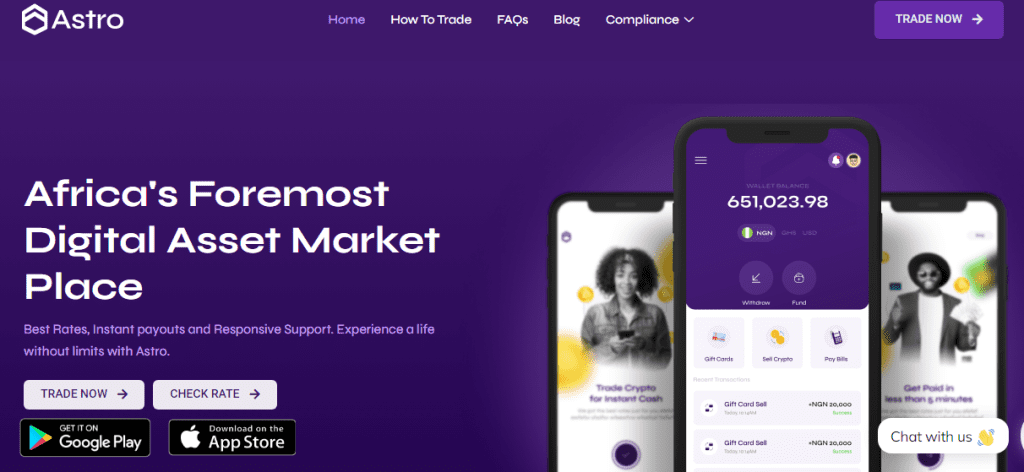 Astro Africa is a digital platform that provides solutions to daily Nigerian needs like purchasing airtime and data, utility bills, DSTV, and GoTV subscriptions. In addition, you can also sell gift cards and crypto for naira at good exchange rates and get paid. The platform is easy to use with a simple user interface. It is entirely safe with 24/7 customer service. Download the app from the Google Play Store or the App Store to get started and enjoy our services.