Did you know that you can invest in startups to earn passive income? Yes! You can. All you need is a platform like Getequity to encourage your investment abilities. Passive income is a type of income that requires minimal effort to earn money. It is usually a dicey investment, but it can be worth it in the end.
The main aim of Getequity is to get Nigerians involved in investing for passive income to salvage the country's current economic condition. If you are here because you were wondering if Getequity is just another scam site, then you have come to the right place. In this article, we will look at the operations of Getequity and if it is certified for your use.
What is Getequity?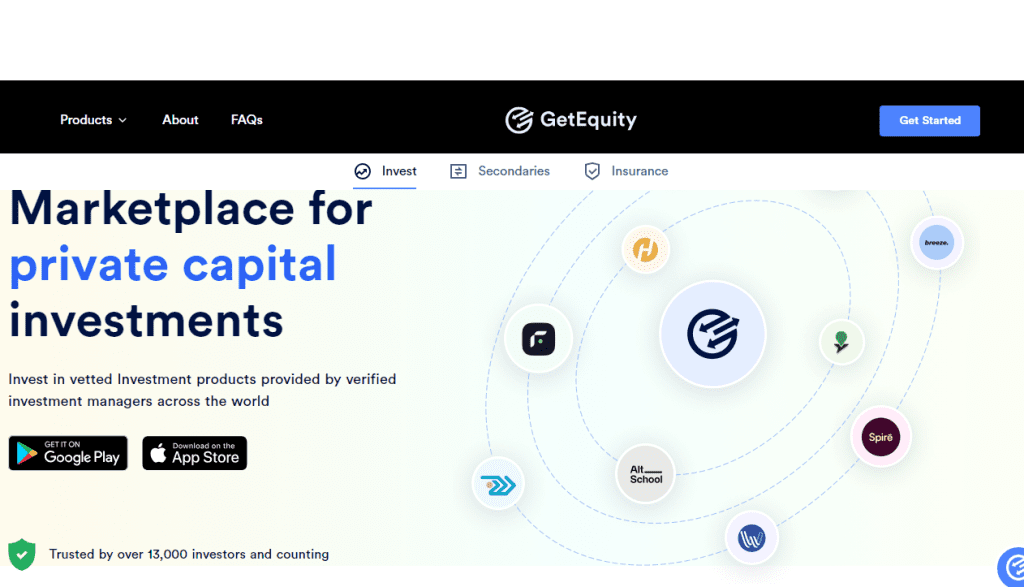 Getequity is an investment platform that uses blockchain technology and cryptocurrency to tokenize the stocks of high-growth startups. Through this app, you can invest in startups and earn good ROI. The platform was founded in 2019, which makes it easier to promote several tech startups by investing in tokenized assets. Essentially, this method is safe and legitimate in the same way that traditional methods are. Essentially, the platform serves as a go-between for businesses and their investors. The company connects startups with angel investors.
How to create an account on Getequity
Follow the steps below to create an account on Getequity.
Visit the Getequity official website.
Click get started.
Create an account as an investor, business owner, or institution.
Under 'Portfolio Groups, Syndicates, and Communities,' click the 'Create an Account' toolbar.
Enter the details required of you. Click confirm to create an account ahead to add a business account if you want to.
Here's how to set up a business account:
Kindly visit the website and log into your account. Fill out the form.
Select 'Create A Company Account' from the toolbar.
Decide whether you want your shares to be listed publicly or privately on the site. Finally, for verification and signup, include any additional necessary corporate information.
Requirements for opening a Getequity business account
The following are the prerequisites for registering on Getequity:
Company's name.
Industry type.
Official email address.
Business phone number.
Is Getequity legit?
Getequity is legit and equally safe. It is certified by the SEC as a legitimate investment company in Nigeria. However, research the startup company you want to invest in to avoid unnecessary loss.
Astro Africa: Best digital platform in Nigeria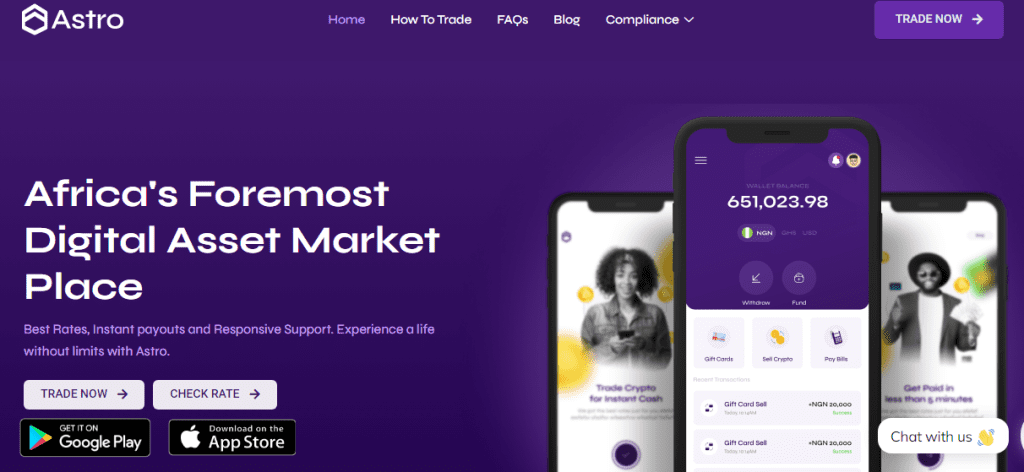 Astro Africa is a digital platform that provides solutions to daily Nigerian needs like purchasing airtime and data, utility bills, DSTV, and GoTV subscriptions. In addition, you can also sell gift cards and crypto for naira at good exchange rates and get paid. The platform is easy to use with a simple user interface. It is entirely safe with 24/7 customer service. Download the app from the Google Play Store or the App Store to get started and enjoy our services.