The SureCredit loan app is a platform created to provide Nigerians with emergency loans in their time of need. So, instead of borrowing from a friend or family member, you can use the SureCredit load app.
Since its creation, the loan app has garnered over 100k downloads on the Google PlayStore with mixed reviews. To build each borrower's credit score, it uses loan software to collect prospective customers' information, including phone records, banking transaction alerts, and BVN. Since SureCredit requires little or no documentation, their interest rates are quite high.
Eligibility requirements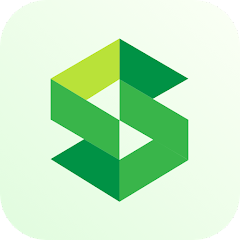 Before borrowing money from SureCredit, you must meet the following requirements.
You must be a legal citizen or legal Resident of Nigeria.
You must be at least 18 years old.
You have a reliable and viable monthly income source.
Bind your ATM card to your account
Please provide details of two of your next of kin, including their phone numbers.
Have a good credit score with no outstanding loans from other lenders.
Have an active bank account.
Your phone number must be the one connected to your BVN.
You must have a valid government-issued ID card like a National ID, NIN, driver's license, or Passport.
Interest rate
The interest rates on SureCredit are very reasonable. You can take a maximum of 500,000 naira and a minimum amount of 5,000, and the interest rate is just between 0.5-3% monthly and APR of 10%-35%, depending on your credit evaluation.
How to use the SureCredit loan app
To use the SureCredit loan, follow the steps below.
When this article was written, the SureCredit loan app was only available for Android phones on the Google PlayStore app. The platform intends to make it available for Apple users shortly.
Register an account with your phone number. Use the phone number connected to your BVN, as a one-time password will be sent to it for verification. The password must be used within 10 minutes. If not, it will expire.
Fill in your personal information as requested by the platform.
You will also be required to provide your Biometric verification number BVN.
You'll be charged N30 to bind your ATM card to your account to increase your chances of getting a higher loan amount.
A one-time password OTP will be sent to your phone to confirm your details.
After submitting your loan application, the software will analyze your credit score, and the final result will be shown in the APP.
The result should be displayed in less than two minutes, and if you qualify for a loan, the loan amount will be disbursed into the bank account directly.
Other important details to note
The N30 charged to bind your ATM card to your account is refundable, but it can take 7 to 12 business days for the money to be refunded to your bank account. Your BVN is linked to your credit score, so if you have an outstanding loan with other lenders or didn't pay other lenders as when due, expect your application to be rejected. Online loan apps are not licensed or regulated by any government agency in Nigeria; you are responsible for your safety while taking a loan from them, as there is no way to complain about poor service.
Is SureCredit legit?
Yes, SureCredit is legit. The only issue is that they have recently received negative complaints from their users because of the low quality of services.
SureCredit loan app customer service number
If you are ever confused about the SureCredit loan app, you can reach them through any communication channel.
Service Hotline: 018883539 (9am – 6pm(Mon-Fri), Sat-9am-5pm)
Service Email:

[email protected]

Office Address: 2-4 Tobi Lawal Rd, Lagos Mainland 101245, Lagos, Nigeria
Astro Africa: Best digital platform in Nigeria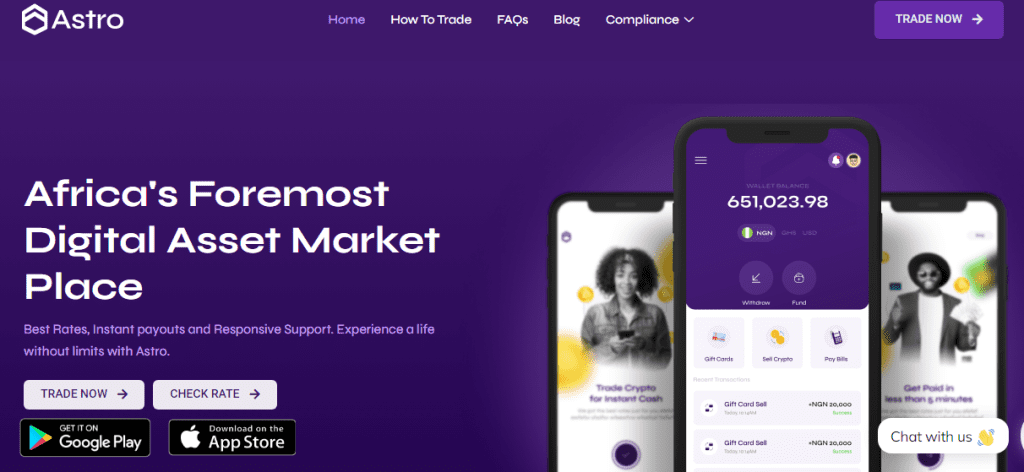 Astro Africa is a digital platform that provides solutions to daily Nigerian needs like purchasing airtime and data, utility bills, DSTV, and GoTV subscriptions. In addition, you can also sell gift cards and crypto for naira at good exchange rates and get paid. The platform is easy to use with a simple user interface. It is entirely safe with 24/7 customer service. Download the app from the Google Play Store or the App Store to get started and enjoy our services.