Nigerian banks are known for creating fintech products to make the banking process easier for their customers, and one of these products is PayWithCapture by Access Bank Plc. As the name implies, PayWithCapture by Access Bank Plc is a product that allows Access Bank users to make payments by scanning a QR code with their mobile phone's camera. The platform is everything you can imagine, promoting easy payment amongst Access Bank merchants and their customers. Recently, the app was updated from version 4.0 to version 5.0, and the new features are enthralling! Read on to find out more.
About PayWithCapture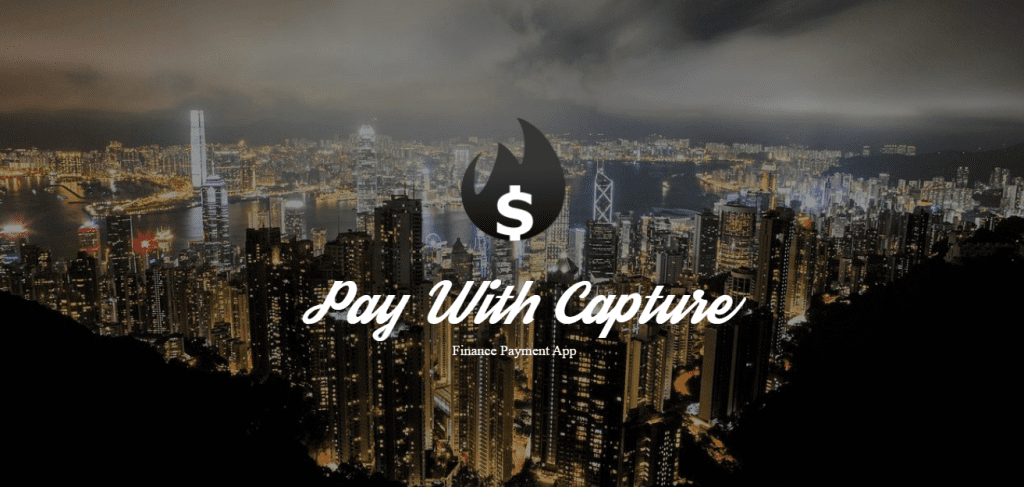 If you are one of those who used the earlier versions of the PayWithCapture app, you may wonder what new features this update will offer. The first version was innovative, with a feature that allowed for fast payment for goods and services by scanning a QR code with your mobile phone's camera. This latest version is focused on delivering services you will use daily. These features includes:
Scan QR codes to make payments.
You can now transfer funds from your bank account to any bank account.
PayWithCature 5.0 also allows you to set up a savings club (a.k.a. Ajo or Esusu) with your friends and family.
You no longer need internet access to transact. Once you sign up for PayWithCapture via the app or website, the new *901# feature enables you to engage in transactions using USSD codes. Just dial *901# and follow the instructions.
Link multiple debit cards with the possibility of spreading a payment across multiple cards.
You can order a Mastercard Titanium card to access funds in all your linked cards via one card for local and international transactions.
Getting started with PayWithCapture
Once you have signed up for PayWithCapture and login on your phone or PC, the app will request you to complete your profile. You will be given the option to either put off finishing your profile for later.
If you complete your profile immediately, you must enter your security code. This is the four-digit code you decided during your signup. Hopefully, you have not forgotten it already.
You must now enter your banking details (specifically, your BVN). Your ID number and address are also required. However, this is not compulsory. You only need to enter your BVN to use the PayWithCapture app for bank transfers.
If all you want are the payment features, you only need to enter your card details.
Just enter your card details as displayed on your card.
Pay bills and buy airtime
Once you have successfully entered your card details, you can start making payments with your PayWithCapture app. You can start with the quick payment option that gives you fast payment for services. You can pay for DSTV, Swift Networks, Smile, and airtime for MTN, Glo, Etisalat, or Airtel.
For a more elaborate list of merchants, go to the Marketplace area. Over 40,000 merchants are listed. Payment options available on PayWithCapture vary widely from booking a flight or bus ride to payment for utilities, school fees, and lots more.
Create or join the saving club
One unique feature of the PayWithCapture App is that you can form a saving club and invite friends to join. The saving club feature resembles the local Ajo or Esusu system that we are used to.
In the local Ajo/Esusu that you might be used to, friends come together to pool resources together and leave it with the keeper. It is a risky practice because the keeper can abscond with everybody's funds and nothing will happen since the process is hardly ever documented.
PayWithCapture offers a safer way with its saving club feature. With this feature, you can create a saving club, set a saving target, set up a payment cycle, and enter your friend's emails for their invitations to your club.
What are the benefits of using PayWithCapture as an Access Bank user?
Traders will benefit from this platform because it is a faster and more secure way to make payments online and offline via secured SMS and USSD channels. You can link any bank card (Master, Visa, or Verve), Access Bank account, and mobile wallet and it is not exclusive to Access Bank customers.
How can my customers download PayWithCapture?
The app is available to download on Google Play, App Store, Blackberry World, and Windows 8 store 4.
How secured is PayWithCapture?
Firstly, PayWithCapture is PCIDSS compliant, and the platform has 2-factored authentication for linkage. It is also protected with a 5-digit PIN and fingerprint (available on IOS devices and a few Android phones only) for authentication. All transactions on the PayWithCapture app are also validated by a 5-digit PIN known to you alone.
Astro Africa: Best digital platform in Nigeria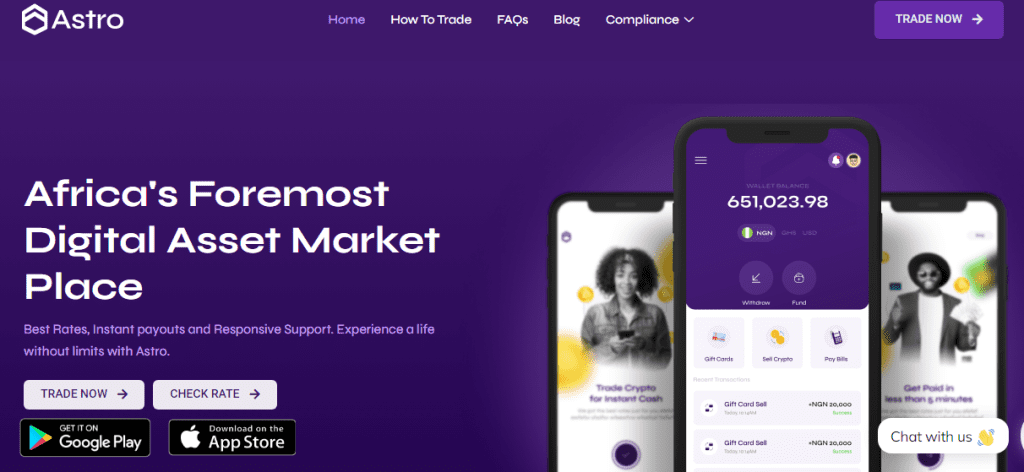 Astro Africa is a digital platform that provides solutions to daily Nigerian needs like purchasing airtime and data, utility bills, DSTV, and GoTV subscriptions. In addition, you can also sell gift cards and crypto for naira at good exchange rates and get paid. The platform is easy to use with a simple user interface. It is entirely safe with 24/7 customer service. Download the app from the Google Play Store or the App Store to get started and enjoy our services.